The Winslow Boy
Terence Rattigan
Octagon Theatre, Bolton
–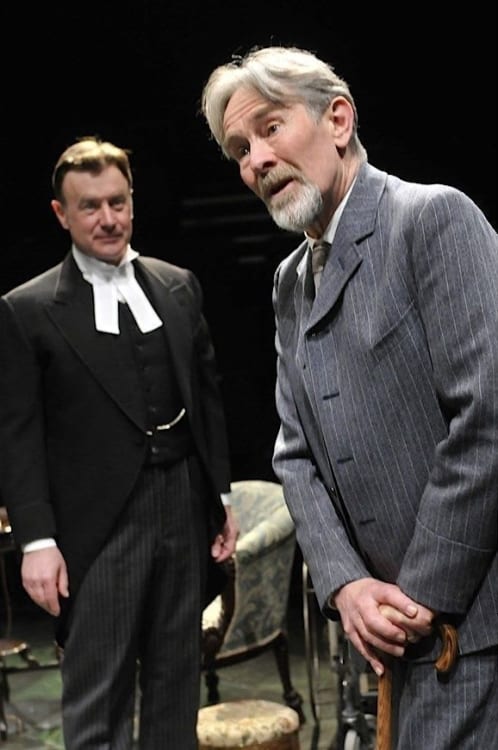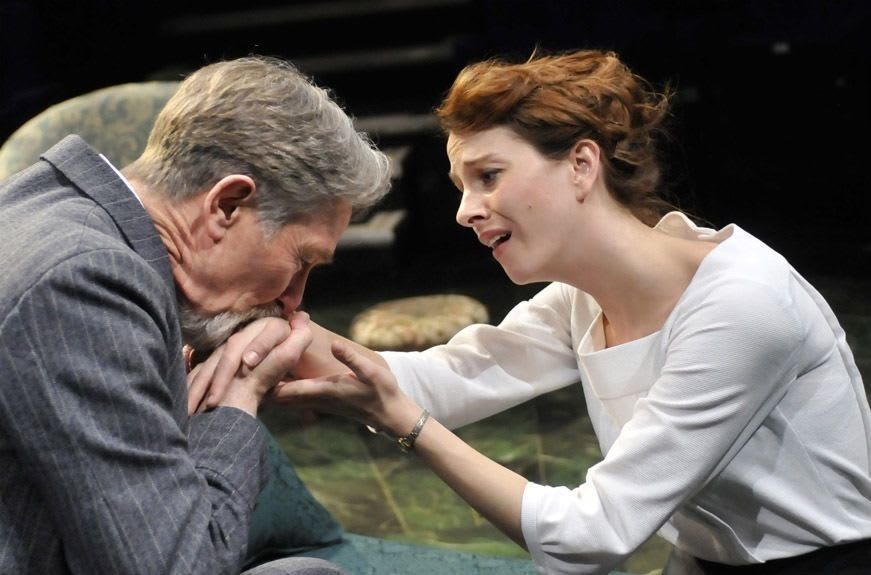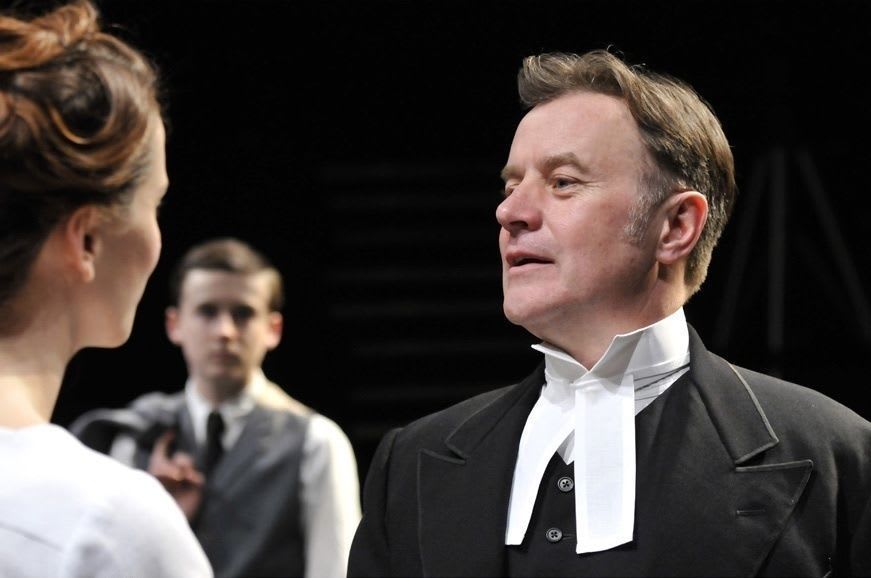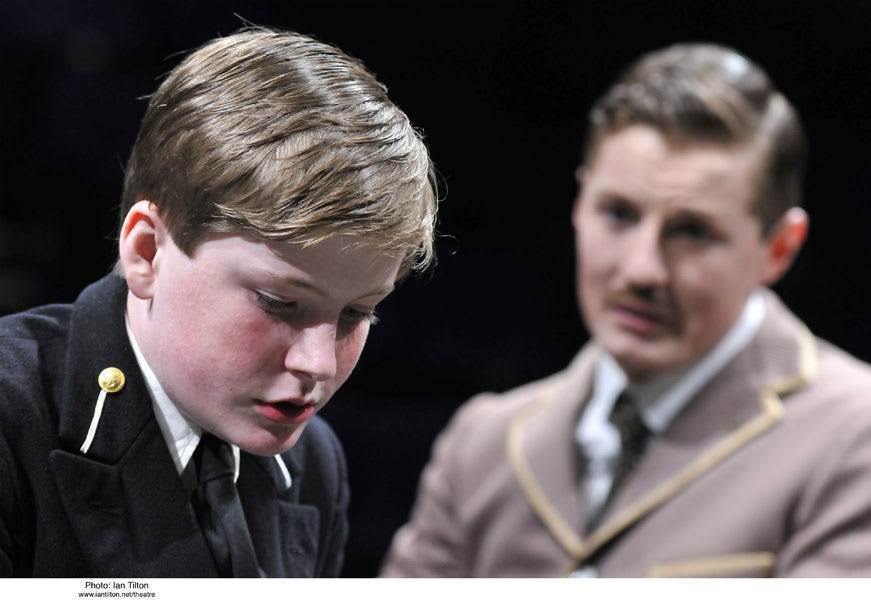 Just missing his centenary year, the Octagon is reviving one of Terence Rattigan's more famous plays, The Winslow Boy, written just after the Second World War in 1946 but set immediately prior to the First World War.
The Winslow boy himself, Ronnie, is first to appear, sent home in shame from Osborne Naval College after being accused of stealing a five shilling postal order. The news comes when the family is just about stable financially, with Ronnie's idle, dance-loving brother Dickie costing father Arthur £200 per year to study at Oxford and sister Catherine, who volunteers for the suffragette movement, about to marry John Watherstone for a modest dowry.
However all of this is threatened when Arthur throws all of his time and money into fighting the school and ultimately the government, engaging the highest-priced advocate in the country, Sir Robert Morton, to lead the case. As the family's sacrifices grow due to the cost of the case, the question arises about the motivations of Arthur, Catherine and Sir Robert in pursuing the matter when the subject of it all seems perfectly happy in his new school.
Rattigan was one of England's leading dramatists until 1956 came along with Osborne and the "Angry Young Men" when he was held up as the epitome of everything they were fighting against with the "New Drama". As this revival shows, he was a greater craftsman and theatrical storyteller than most of those who destroyed his reputation and the revivals for his centenary are long-overdue.
David Thacker's production for the Octagon is perfectly-judged. Thacker famously is a leading interpreter of Arthur Miller, and this play looks as though it shares with Miller a strong influence from Ibsen. Despite its three-hour running time, the pace never flags and the play feels as long as it needs to be to tell this beautifully-layered tale.
In the lead part of Arthur Winslow, Christopher Ravenscroft gives a remarkable performance of a man crippled by arthritis, obsessed with his cause but painfully aware of what it is doing to his family—but there are so many layers and subtle notes to his portrayal that it is impossible not to warm to this fully-rounded character.
The "showy" role is Sir Robert Morton, and Christopher Villiers certainly makes the most of this while always keeping within the bounds of believability. Suzan Sylvester returns to the Octagon with a heartfelt performance as Arthur's wife Grace, and there are some very good performances from Huw Higginson as solicitor and ex-professional cricketer Desmond Curry and Flaminia Cinque as cheeky house maid Violet. The part of Ronnie is shared by three young actors, with a very effective performance by fifteen-year-old Sam Ramsey on press night.
There are some minor imperfections such as vowels that are flatter than would have been considered acceptable in this family from one or two actors and a lot of over-the-top arm-waving gestures from some younger members of the company, but nothing to spoil an unmissable production of a play that deserves a much stronger position in the theatrical canon.
Reviewer: David Chadderton