The Winslow Boy
Terence Rattigan
Mark Goucher, Gavin Kalin, Birmingham Repertory Theatre
Richmond Theatre
–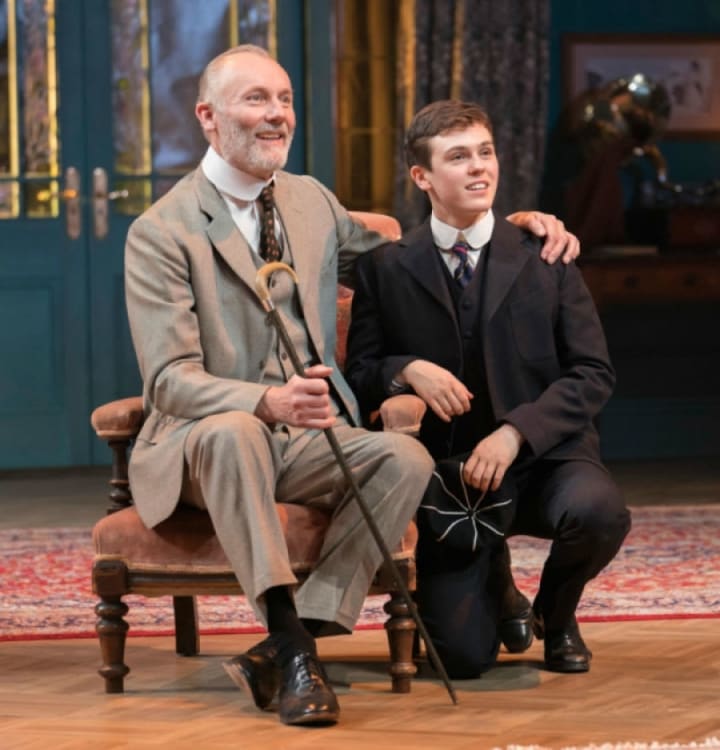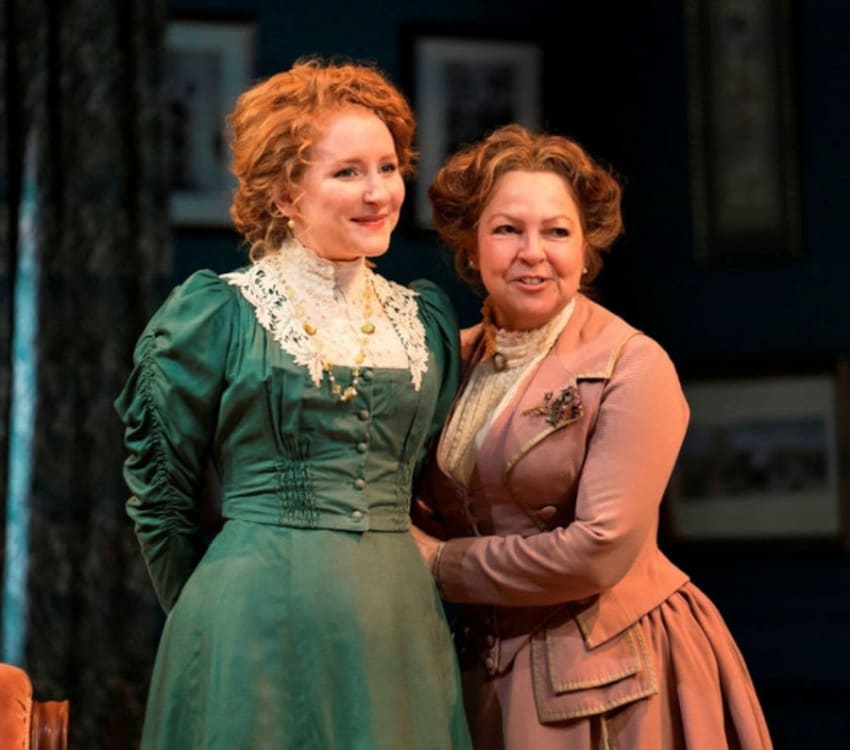 Arthur Winslow (Aden Gillett) worked for many years in a bank and seems like a very ordinary father of a settled family.
He has one son, Dickie (Theo Bamber), at Oxford and another, Ronnie (Misha Butler), a naval cadet.
His daughter Catherine (Dorothea Myer-Bennett) is a suffragette who reads books by trade union leaders but will surely adjust when she marries the very respectable John Watherstone (William Belchambers).
We first meet the family returning from church as Arthur gently reprimands Dickie for mocking the clergyman and then tells him to take his record player out of the way. The music just doesn't appeal to him.
He hardly seems the stuff of an insurrection but, when Ronnie is asked to leave naval school after being accused of stealing a five-shilling postal order, Arthur finds his determination to clear his son's name pits him against the navy, the courts and Parliament.
He is told it is against common sense to try and take on the State, especially given "there's a European war blowing up (the play is set in the years before the First World War), there's a coal strike on, there's a fair chance of civil war in Ireland... and that bally postal order."
It certainly costs a great deal to the family financially and socially. It even damages Arthur's health. But others support his fight, including Katherine, who in the process learns a good deal about the way politics shapes even your choice of partner.
Aden Gillett and Dorothea Myer-Bennett among a fine cast are particularly impressive in the roles of father and daughter growing in respect and affection for each other during the struggle for justice.
Rachel Kavanaugh directs a very engaging and warm production that seems especially fresh and witty.
The audience laughed a good deal as the show mocked the institutions including newspapers which have a journalist conduct an interview in which they are more interested in the house curtains than the story of the boy. But, as one character observes, "whatever you say will have little bearing on what they write."
It's the maid Violet (Soo Drouet) rather than any official who excitedly brings the news of the court victory and its effect on cheering crowds inside and outside the court.
Recognising why the case resonates with others, Arthur Winslow declares to reporters outside his house that the "people have triumphed over despotism."
And in case we miss the implications of what he has said for other issues, the show's final image as the lights dim is of Katherine centre-stage thinking on the political change necessary for women in Britain.
This play helps commemorate the granting of a vote in 1918 to some six million women householders over the age of thirty and the change in the law to allow the first woman to become an MP. Not that those political rights end the struggle for justice.
On 24 April 2018, as Theresa May unveiled the first statue of a woman in Parliament Square, she told us we had to keep fighting injustice and inequality.
Had she opened her Downing Street window on Saturday 5 May, she would have heard an elderly British grandmother speaking to hundreds about an injustice she had suffered.
Despite having lived and worked in the UK for fifty-six years, she had been forcibly taken from her family to a detention centre for two and a half months awaiting potential deportation as a result of the 2014 Immigration Act made law by among others the then Home Secretary Theresa May.
I think I know what Arthur Winslow would have said about that.
Reviewer: Keith Mckenna