The Winter's Tale
William Shakespeare
Lyceum Theatre Company
Lyceum Theatre, Edinburgh
–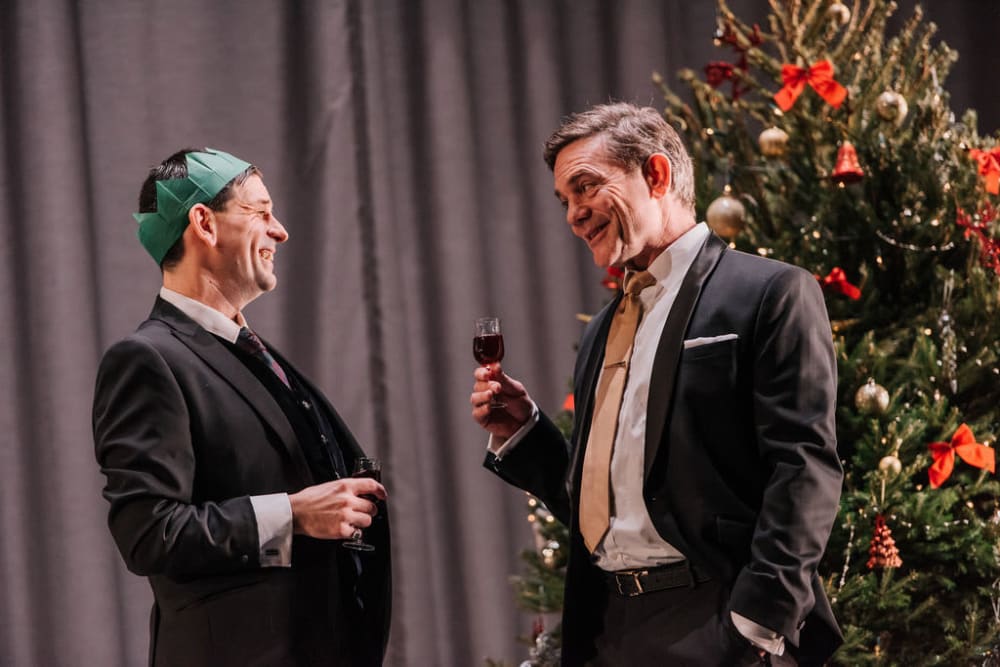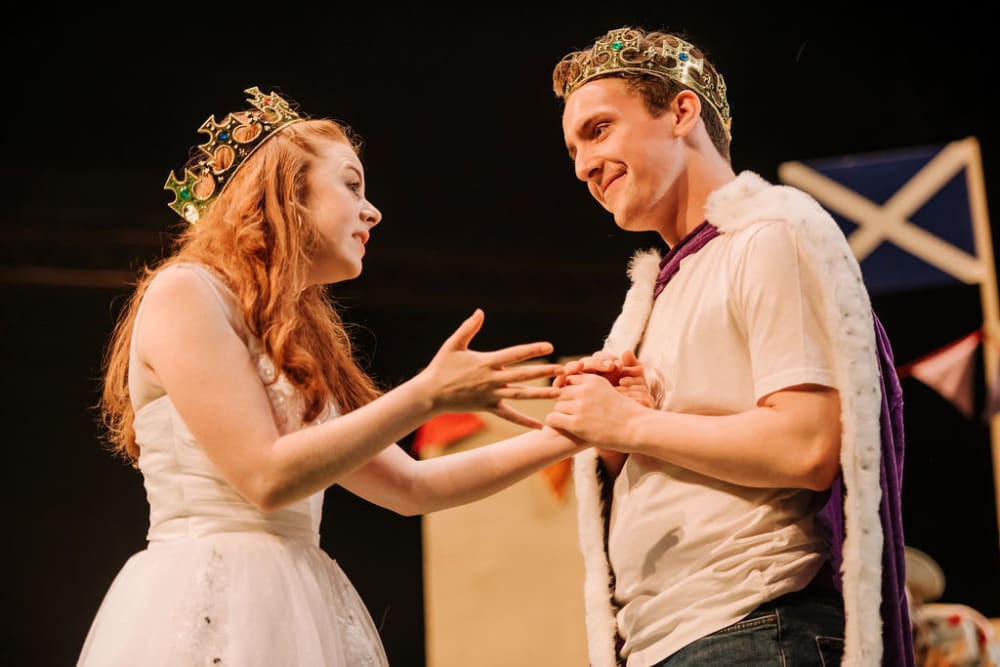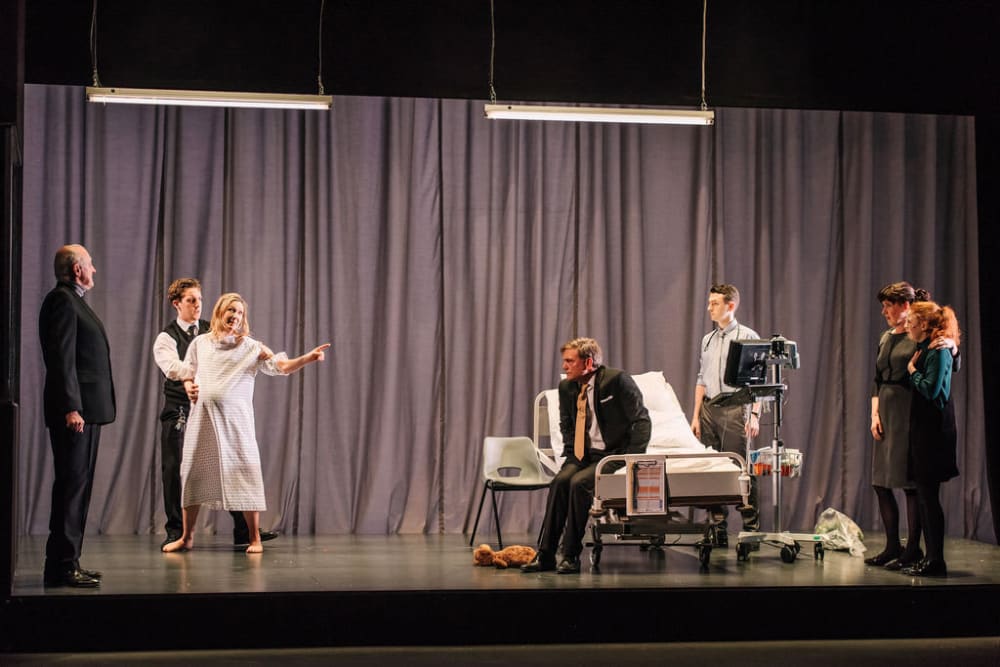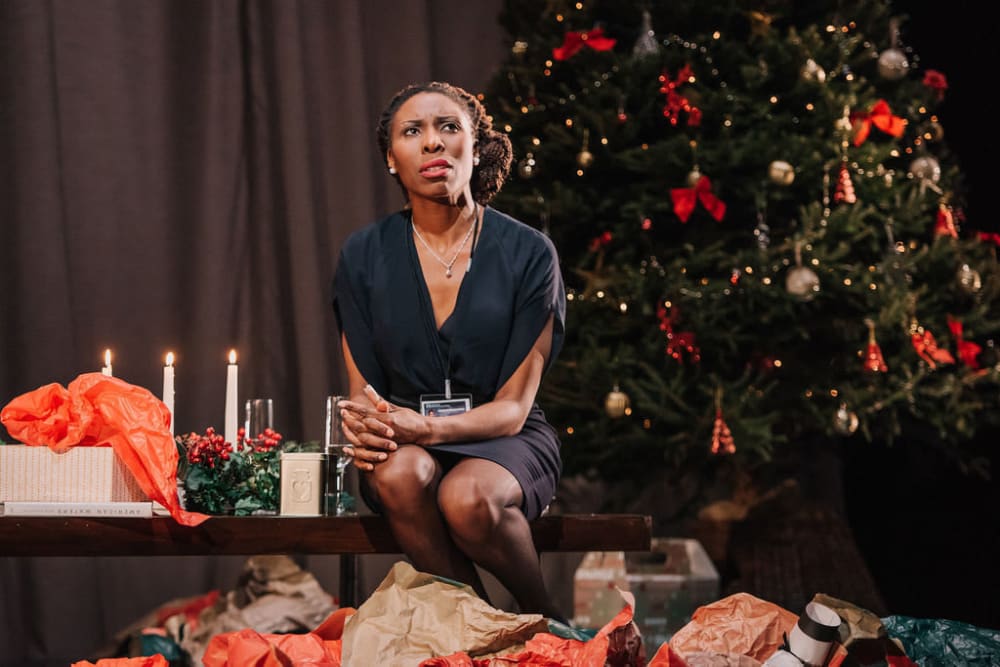 Shakespeare's play of jealousy and redemption poses a few staging challenges, the most obvious being a short but grizzly stage direction. There are other more subtle difficulties, such as the play's abrupt change of tone from courtly tragedy to pastoral playfulness.
This production manages to update the play and deal with the challenges without feeling forced. Key to this production is language, with some of the text translated into Scots.
The action begins in Sicilia at the court of Leontes (John Michie), which has been transposed to Edinburgh. It's a classy but grey apartment where Leontes demonstrates his jealousy for his wife Hermione (Frances Grey) and best friend Polixenes (Andy Clark).
Michie's Leontes is brutal in his out-of-control feelings and horrific treatment of his wife, while Grey is heartbreaking as the heavily pregnant Hermione. There is good support from Janet Kumah as Camilla, Maureen Beattie as Paulina and John Stahl as Antigonus.
In a clever doubling-up, Stahl is not only the man who loses the baby but also the shepherd who finds her. These rural scenes in Bohemia are transposed to Fife.
The Fife dialect that's used for these scenes, beginning with Stahl's shepherd meandering in from the back of the stalls, really makes not only a clear change but also draws out the country humour.
The pastoral scenes take place at a country fête, where there are stalls, ceildh dances and a dodgy tat merchant Autolycus (Jimmy Chisholm). It is a lot of fun, particularly after the shocking courtroom scenes of earlier.
The setting of a modern-day gala with plenty of music and dancing coupled with James Robertson's translating of parts of the text into Scots all create a lively, engaging feel to the action.
There is a lot of disguising, with Polixenes and Camilla trying to fit in with the locals to spy on Florizel (Scott Mackie) and later Florizel to escape. Autolycus meanwhile has unlimited costumes, but makes sure to break the fourth wall to remind us it is him again.
Chisholm is on top form, but the lovers Florizel and Perdita (Fiona Wood) really make these scenes. It's a sweet, endearing romance, with their different upbringings highlighted by their dialects.
The music, composed by Alasdair Macrae, like the lanaguage helps show the change of scene. In Edinburgh, the musicians are confined to a radio studio, but in the Fife scenes they are having more fun on a stage at the gala. Macrae also plays several parts and several of the actors sing and play too—a strong ensemble effort.
The Winter's Tale is one of Shakespeare's strangest plays; you will have to go yourself to find out how they do the bear and also the play's ending which is even more outlandish. Well worth your while.
Reviewer: Seth Ewin