The Wizard of Oz

Spillers Pantomimes Ltd
Alexandra Theatre at The Regis Centre
–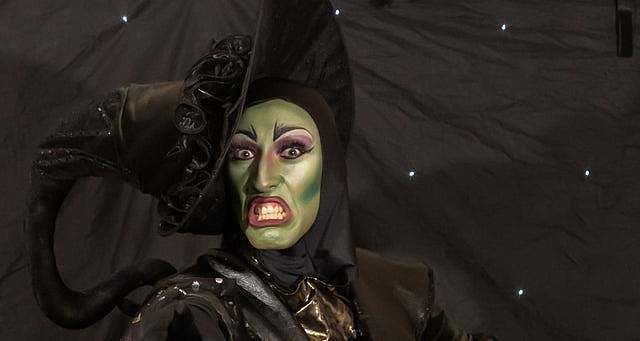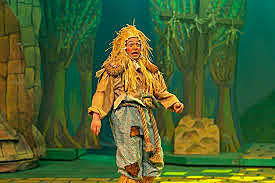 Sussex by the Sea is being treated to two versions of The Wizard of Oz this year, with productions at the Chichester Festival Theatre as well as at the Regis Centre in Bognor Regis. The Alexandra Theatre is offering to take patrons to Oz this year, with a literal yellow brick road charting the way through the foyer and box office. Anyone who has driven through the town would have seen Dorothy and her friends advertised in Technicolor as they made their way to see the great Wizard.
This show feels like community theatre at its very best: an audience of all ages roaring with laughter, ushers, theatre workers and volunteers contributing in what seemed to be a real team effort. Audience members chatted enthusiastically amongst each other in the interval, picking their favourite and showering praise on the cast.
The dynamic duo of Alan Mirren (Hickory and Tin Man) and Jamie Lemetti (Hunk and Scarecrow) are the comic highlight of the evening, with their little song sketch working particularly effectively. Lemetti as the scarecrow is cheeky and lovable and certainly seemed to be an audience favourite at this particular performance.
If you are coming along to enjoy Harburg, Stothart and Arlens's original music and lyrics, you will, I'm afraid, be disappointed. There isn't a Rainbow or a "Ding Dong the Witch is Dead" in sight. This doesn't stop a whole host of modern pop tunes being blasted out, yet this doesn't feel like traditional Wizard of Oz without those well-known numbers.
Many of the songs that are used fall to Katie Bennett who is making her first professional pantomime appearance as Dorothy. Bennett has a sweet tone to her voice and creates a likeable character who has a feisty side that really suits the role. Though the accent comes and goes a little, the charm remains and it was clear that the audience completely warmed to her as the heroine of the story. Of course, many of the loudest cheers were for the tiniest, but perhaps cutest Toto you've ever seen, played in this performance with an air of calm and professionalism by Taff.
There are other strengths in this particular version. The drag version of The Wicked Witch played with camp cruelty by Drew Donnell is forever causing trouble for Dorothy and the gang. His villain is overplayed and over-the-top, yet I felt that this was entirely the point and it was interesting to see an alternative version of this character. There are elements of the drag created in Matilda's Trunchbull and this adds another level to the role, with the audience joyously enjoying booing and hissing every time Donnell entered the stage.
The main cast are well supported by local dance and drama schools, with four troupes rotating to play a lively group of Munchkins. It is a lovely touch by director Bev Berridge to give the final curtain call to the group of young performers who skip on with terrific enthusiasm to take their bow. This sums up the performance at the Alexandra Theatre which isn't perfect but has so much joy and community involved that one couldn't help be warmed up even on the coldest December night on the south coast.
Reviewer: John Johnson