The Wizard of Oz
Music by Harold Arlen, lyrics by E Y Harburg, additional music by Andrew Lloyd Webber, additional lyrics by Tim Rice, adaptation by Andrew Lloyd Webber and Jeremy Sams from the book by L Frank Baum
Curve Theatre
Curve Theatre, Leicester
–

Listing details and ticket info...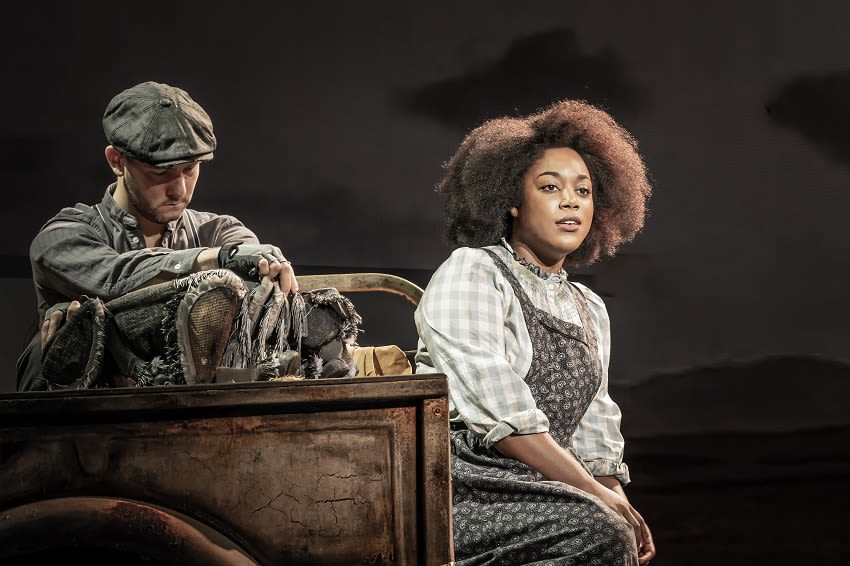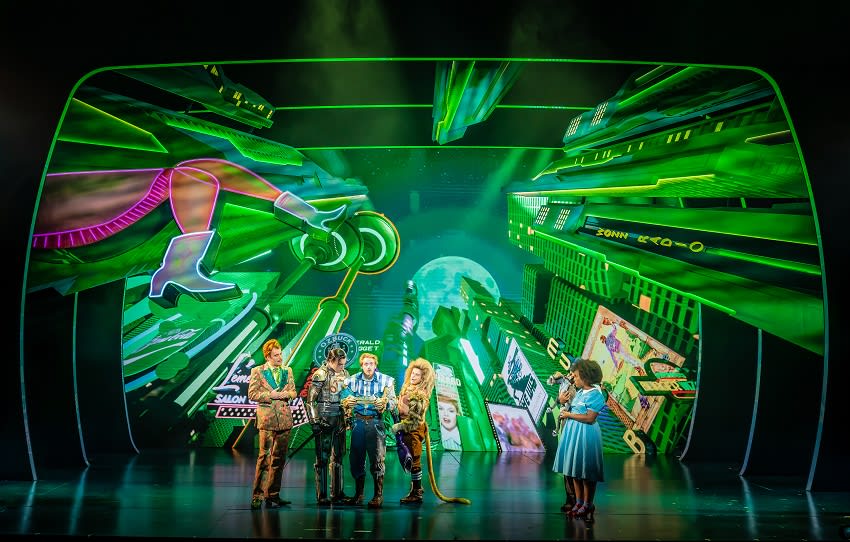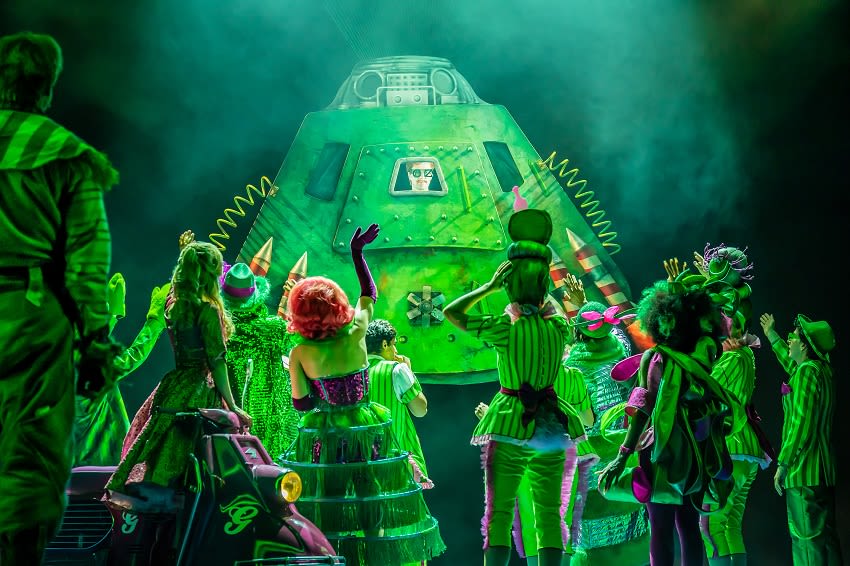 If your senses are in need of stimulation over Christmas, then Curve's production of The Wizard of Oz should hit the spot.
This is a retelling of Andrew Lloyd Webber and Jeremy Sams's 2011 musical based on the 1939 film, which in turn was based on L Frank Baum's novel The Wonderful Wizard of Oz. Director Nikolai Foster and his vast team (22 cast, 11 band members and what must be over 50 in production) deliver a trademark Foster creation: an iconic movie brought to the stage as a loving, respectful homage but with inventive twists and cheeky humour.
It is a swirling cyclone of psychedelia, pyrotechnics, video projection, a cute puppet and a clutch of well-known songs, performed with charm and full commitment to the non-stop pace. There is a danger this visual spectacular overshadows the storytelling and characterisation—I found myself drawn to Ben Thompson's heart-warming puppetry portrayal of Toto and Rachel Canning's eye-popping costume design: palettes of gingham and blue, fluorescent lime and yellow, trippy reds with The Poppies and biker grunge for the winged monkeys. So much detail, especially when combined with Colin Richmond's futuristic set, reminiscent at times of Fritz Lang's Metropolis, and Ben Cracknell's stunning lighting design.
Canning also provides another example of how the "baddie" tends to get the best costume, with the Wicked Witch of the West's covetable knee-high purple velvet boots and black fitted coat.
Video projection (Douglas O'Connell) sets the scene in 1930s depression-era Kansas, evoking the cyclone's destruction as troubled orphan Dorothy (Georgina Onuorah) is swept from her home and into her fever dream of the Munchkins, the Yellow Brick Road, and the Emerald City in the Land of Oz. She is aided on her quest to destroy the Wicked Witch of the West (a great performance by cover Ellie Mitchell who replaced Charlotte Jaconelli due to illness) and find her way home by the Scarecrow (Jonny Fines), Tin Man (Paul French) and Lion (Giovanni Spanó).
Onuorah is a bold and fearless Dorothy, with less of a sugar coating than Judy Garland's performance in the film and for me this is no bad thing. Her performance of "Over the Rainbow" is beautifully delivered and heartfelt. The scenes with Dorothy, Toto and her three companions searching for their respective brain, heart and courage work well and "Yellow Brick Road", with the revolving, interlocking road segments and puppet crows, is particularly enjoyable.
The Wizard of Oz's long-lasting appeal lies in its messages of finding and accepting who you are, and kindness to others. It is busy on stage which could be a distraction from these sentiments, however, this is a production rich in ideas, energy and enthusiasm and a genuine love for the source material and its cultural legacy.
A surreal and escapist Christmas treat.
Reviewer: Sally Jack