The Woman in White
Music by Andrew Lloyd Webber, lyrics by David Zippel, book by Charlotte Jones
Patrick Gracey, Steven M Levy and Vaughan Williams
Charing Cross Theatre
–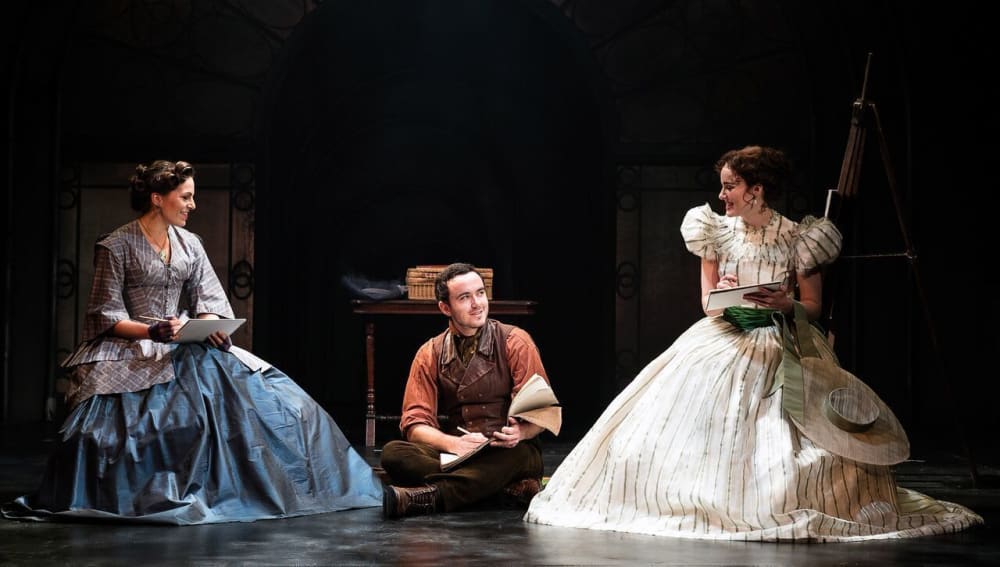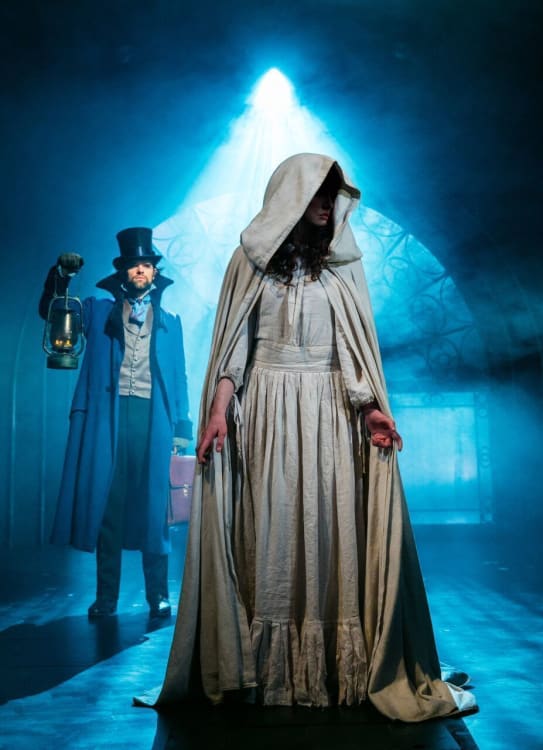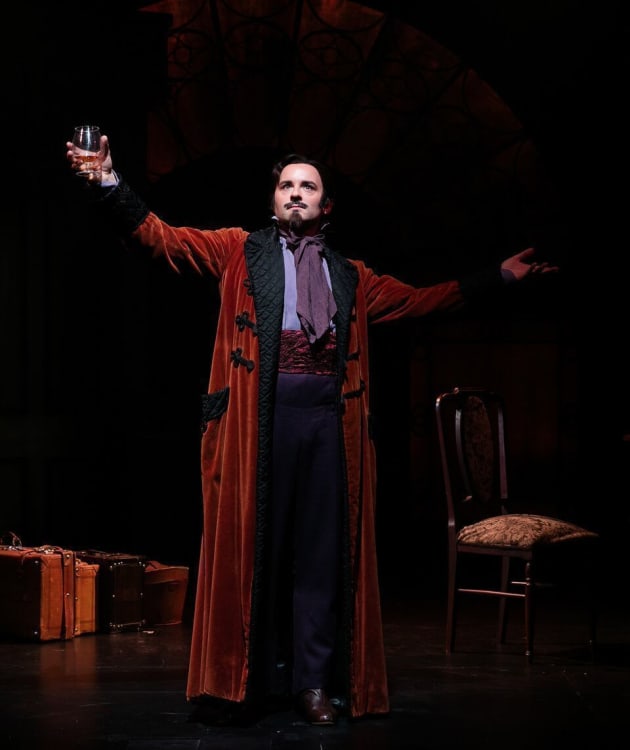 This very free adaptation of Wilkie Collins's "ghost" story went through several revisions when originally mounted in the West End and on Broadway. Were there more this time around? It certainly seems to tell its tale of romance, exploitation and murder very smoothly. The music, more operatic than pop and scored for an 11-strong orchestra, flows through the work from its welcoming number "I Hope You Like It Here" to its lush finale.
This is very different from the spectacular première with its sweeping Bill Dudley projections. Director Thom Southerland makes it feel like intimate chamber opera and Morgan Large's set design has an elegant simplicity with sliding panels downstage occasionally making a statement in front of a backing that can look like a receding railway tunnel and sunlit conservatory or a Victorian music room or a scary mental asylum (and there's a wittily little touch with a see-through pianoforte).
Ashley Stillborn is Walter Hartwright, the young artist who travels to Cumberland to be a drawing teacher for an attractive heiress, encountering on the way the mysterious Woman in White (Sophie Reeves) and her warning of danger. Anna O'Byrne plays Laura Fairlie, the heiress. Together they make a delightful couple, immediately attracted, expressed with romantic feeling as they sing "I Believe In My Heart".
But Laura's uncle and guardian (a white-bearded Anthony Cable in a wheelchair) has already agreed to her engagement to seemingly aristocratic Sir Percival Glyde. He's good looking but a gambler who is after her money, abetted by his friend, Italian Count Fosco, to whom he's in debt. Laura's half-sister Marian Halcombe is part of the Fairlie household. She also has fallen for their drawing master but does not reveal her feelings until she believes her sister dead. She then seeks out the banished Hartwright in search of the Woman in White hoping to discover her undisclosed secret, in doing so unearthing even more skulduggery.
Chris Peluso is a smooth Sir Percival, though rising to fury when Laura refuses to sign a legal paper without reading it; it is the Count who is the brains behind their plotting. Greg Castiglioni makes him much more presentable than Wilkie's fat villain (or the bloated figure that Michael Crawford created in a body suit), but there are many more ways in which this version deviates from the original, producing a more streamlined story.
Although he's the baddy, Count Fosco gets the show's only comic number: "You Can Get Away With Anything" which Castiglioni delivers with operatic panache. A good band plays under Simon Holt's direction and whole show is well sung by a strong cast, with Carolyn Maitland's Marian especially effective, balancing her feelings for Walter against her devotion to Laura, but this production rarely soars.
Southerland shapes it nicely but it is somehow too tame and the drama doesn't really get going until the second act despite chiaroscuro lighting and mist. It needs more than billowing smoke to create a mood of dangerous mystery and, though the simplified plot and rejigged ending make a simpler story, it is left to the songs and the singers to make you care about these characters: it needs more.
This first London revival of The Woman in White makes a pleasant evening in the theatre but not a great one.
Reviewer: Howard Loxton