The Wonderful Wizard of Oz
Caroline Bird, based on the novel by L Frank Baum
Northern Stage
Northern Stage, Newcastle
–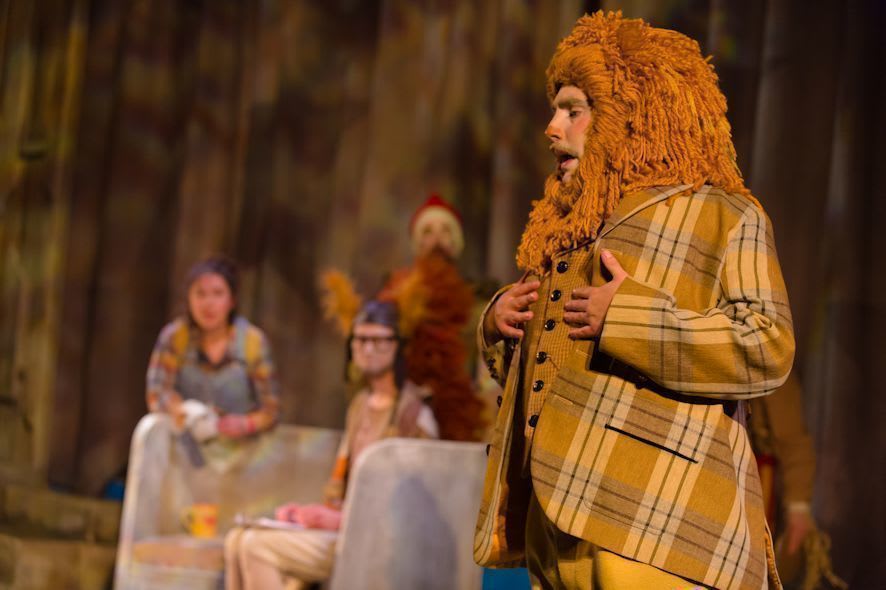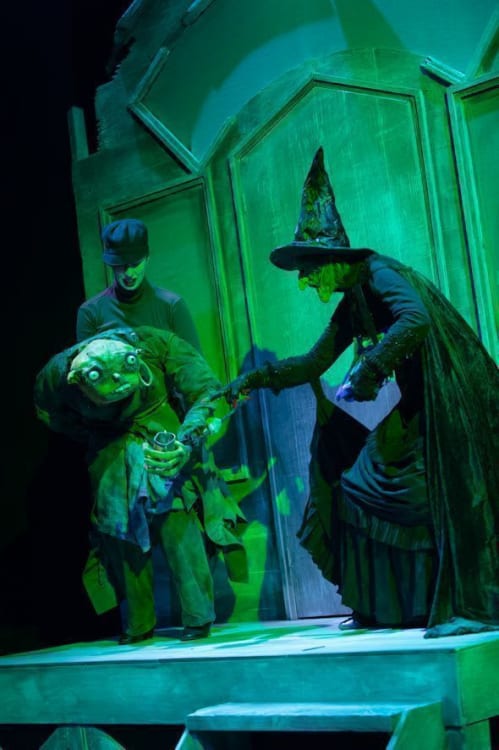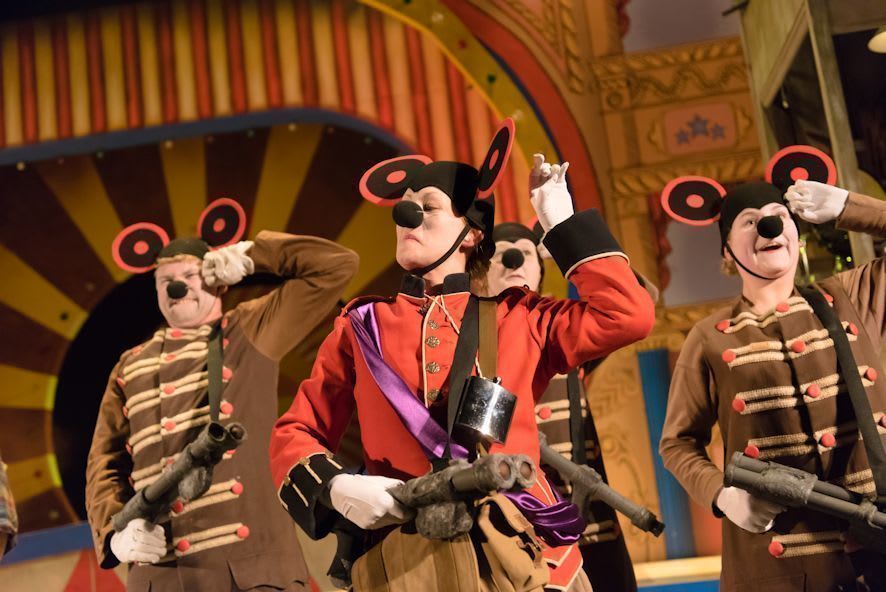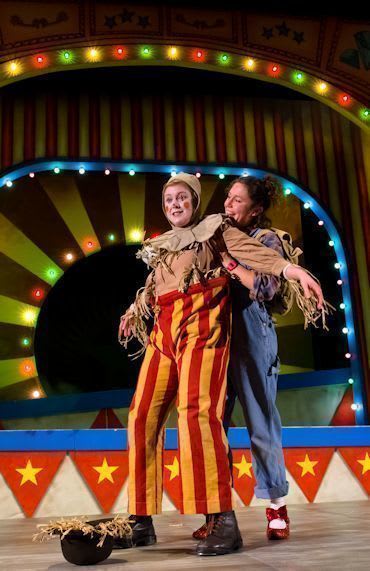 If, like me, your only knowledge of The Wonderful Wizard of Oz is the MGM film with Judy Garland and subsequent stage adaptations (and perhaps a smattering of The Wiz and Wicked), this production will come as quite a revelation. Writer Caroline Bird has gone back to the original novel and gives us a whole new vision of the well-loved story.
There are new characters, lots of them, many who are servants of the Wicked Witch but Dorothy and her friends do have support from an army of field mouses. (Yes, mouses. Definitely not mice!)
And we see much more of Glinda too, glamorous and glitzy and flying across the stage on a silver hoop to foil the machinations of the Wicked Witch.
And as for Dorothy's home… She's just arrived at Greysby (Pop. 15) with Toto (a sock puppet, one of the small but effective—and funny—touches in this production) to stay with her Aunt Em, but bright 12-year-olds are not welcome in this agèd (and grey) community. In fact she overhears one resident telling Aunt Em she should be in an orphanage or a boarding school, so she's glad to be swept away.
In Oz, having flattened the Witch of the East and been adopted by her ruby slippers, she meets her famous companions: Scarecrow, whom she rescues from an attack by crows, played by Maria Crocker, the Tin Man, here known as Nick Chopper (Carl Kennedy), and the Lion, played by Michael Blair.
It's tempting to talk at length about the twists and turns of the plot, the portrayal of some of the minor characters (the Munchkins are brilliant!), the cleverly designed set and the puppets, but it could spoil the surprise and pleasure of those who have yet to see the show.
Suffice it to say that director Mark Calvert and his team, especially designer Rhys Jarman (I loved the receding panes of his fairground-y theatre set), puppet-maker Tom Walton and composer Jeremy Bradfield, have pulled out all the creative stops and done full justice to Caroline Bird's script (which, incidentally, has some very witty references to the film).
Tessa Parr, who took the lead in last year's Stage 1 show, Get Santa!, plays Dorothy. She's cornering the market in young kids' parts at the venue—10-year-old Holly last year and 12-year-old Dorothy this—but why not, for she does it so well.
The trio of Crocker, Kennedy and Blair make the Scarecrow, Tin Man and Lion their own. They are far from being carbon-copies of the film characters and are actually more attractive as a result.
Definitely not attractive but deliciously evil is Zoe Lambert, the green-skinned, black-dressed Wicked Witch who luxuriates in every kind of nastiness, in total contrast to the glamorous Alice Blundell as Glinda—although Blundell too gets her moments of badness as the puppeteer of the Witch's Winkie Slave.
Completing the show's principals is another Northern Stage stalwart of Christmas shows, Ruth Mary Johnson, as the militaristic Queen of the Field Mouses and, in complete contrast, a very grey Aunt Em. And she's spot-on in both parts.
Completing the cast is an ensemble of five, mainly from Newcastle College, who play a multitude of parts between them, from Munchkins to Field Mouses to servants of the Witch. Character and costume changes come thick and fast for them!
I have to say that there were a few diction problems, mainly but not entirely in the first half, but, that aside, it's difficult to fault this production. The very mixed audience, from what looked like a full junior school class in the front rows to ancients like me, and all ages in between, were carried along by the enjoyment of it all.
For those in the region who are not panto fans, this is a superb alternative. Or, better still, see both!
Reviewer: Peter Lathan