Theatre Uncut
Neil LaBute, Kieran Hurley, Mark Thomas, Le Mot Juste, Clara Brennan and Tim Price
Young Vic
–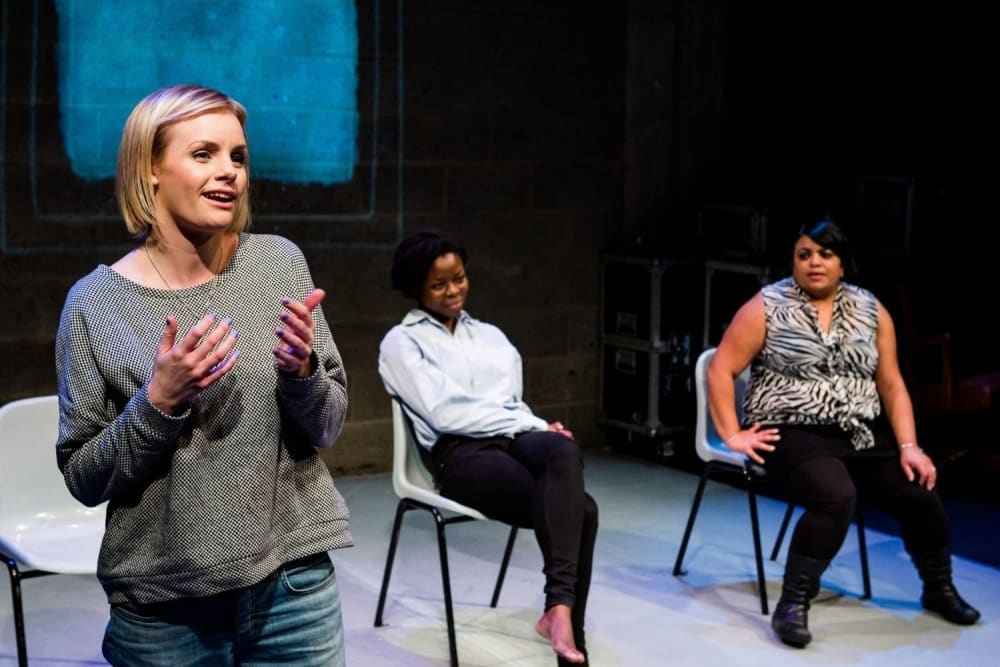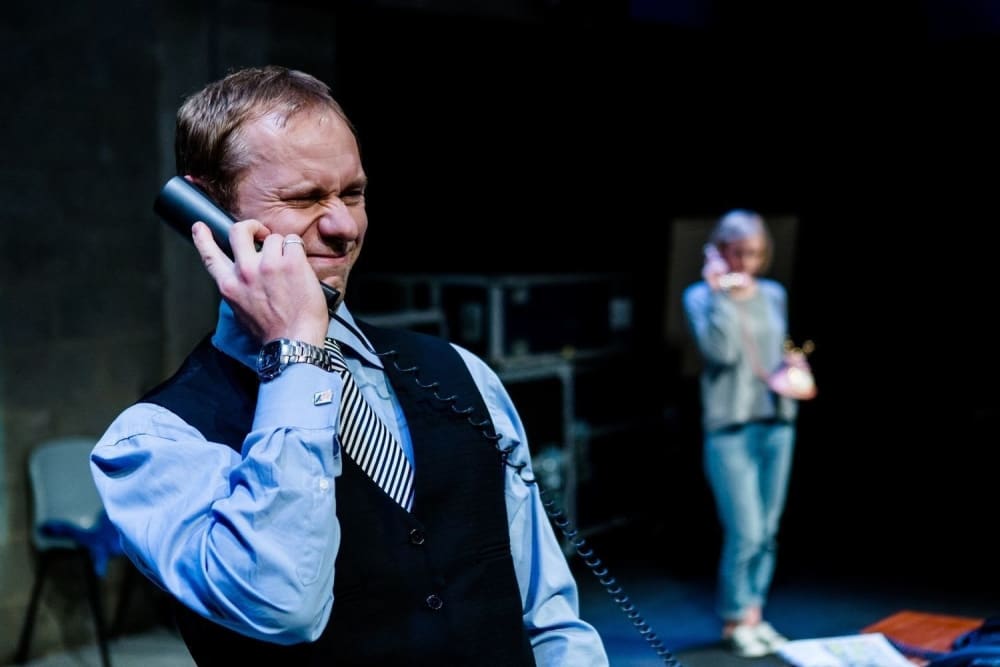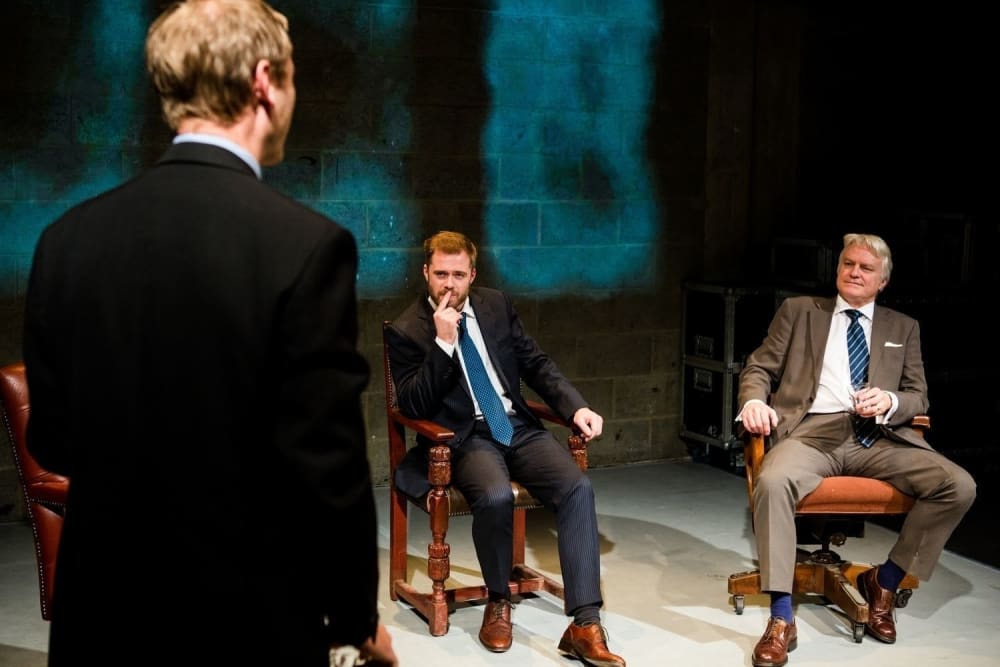 The Theatre Uncut 'manifesto', as it were, states its main duty is to get people thinking, talking and taking action. Co-artistic directors Hannah Price and Emma Callander pose the question: 'Do we all get more right wing in times of austerity?' for this year's season at the Young Vic.
There are eleven short political plays in total, six of which were performed the night I attended.
First up was Neil LaBute's Pick One directed by both Price and Callander. James Hillier, David Hounslow and Rory Keenan play three middle-aged American politicians who nonchalantly discuss the merits of eradicating non-whites as a means of alleviating the poor economic situation. LaBute's script is slick, shocking and scarily realistic with moments of genuine disbelief from the audience.
Kieran Hurley's Amanda gives an insight into an MP's crisis of conscience due to the government cuts. We join the title character as she attempts to clear her head whilst having a bath. Amanda is littered with Hurley's poetic lyricism and gives politicians a sense of humanity that is often overlooked by today's media.
Perhaps the strongest of the plays is Mark Thomas's Church Forced to Close its Gates After Font Used as Wash Basin by Migrants. James Hillier is brilliant as the bigoted, abrasive owner of a right-wing newspaper who falls hostage to some rather unhappy readers. Thomas's intelligent script is doused with humour and wonderfully mocks a certain daily tabloid.
Next up was Recipe by theatre company Le Mot Juste. Company members Lexi Bradburn, Ben Hadley, Bryony Thomas and Sophie Winter satirise the ways in which politicians handle themselves during debates. There is no doubt that there are some amusing moments, however, the action is often messy and falls into obscurity as a result.
The penultimate piece was by Clara Brennan and starred David Hounslow and Lauren Crace. The Wing deals with generational differences in debates on Page Three and the English Defence League. Crace and Hounslow both give heartfelt, thoughtful performances as the daughter and father respectively. There is also a wonderful moment where we see a literal manifestation of what it means to be 'right-wing'.
Before the show, we were informed that there might be some script-in-hand performances as the company only had one day to rehearse. This is perfectly understandable and Hounslow did, occasionally, need to refer back to the text.
Interestingly, EDL rants often contain a disjointed, scripted vitriol that is repeated over and over again. As such, when Hounslow glances at his script it actually took on a sort of mocking tone as if to highlight the incompetence of a bigoted train of thought.
Lastly was Tim Price's Capitalism is Crisis, which shows the corruptive nature of money. Emmanuella Cole is a charity worker who quickly finds herself struggling to stick to her morals whilst, in contrast, Rory Keenan's ex-'banker' begins to discover the importance of charity. Cole and Keenan are nothing short of brilliant and Price's script is perhaps the most realistic out of all the plays.
There is no doubting the quality of the writing and each playwright presents his or her case with eloquence and astuteness. However, there seems to be a major issue with the project as a whole.
This is of course a generalisation, but playwrights and theatregoers tend to be a liberal, centre-left bunch. Moreover, the question posed by Price and Callander automatically assumes that 'right wing' is negative. You then have to consider the sort of audience a series of political plays in a small fringe theatre is going to attract.
As such, it feels more like Theatre Uncut is preaching to the choir about the injustice of right-wing politics—it doesn't spark debate but more mutual agreement among the audience.
Nevertheless, this is a bold and commendable attempt to rally the troops.
Reviewer: Sean Brooks