The Bookbinder
by Ralph McCubbin Howell
Trick of the Light Theatre
Cellar at Pleasance Courtyard
–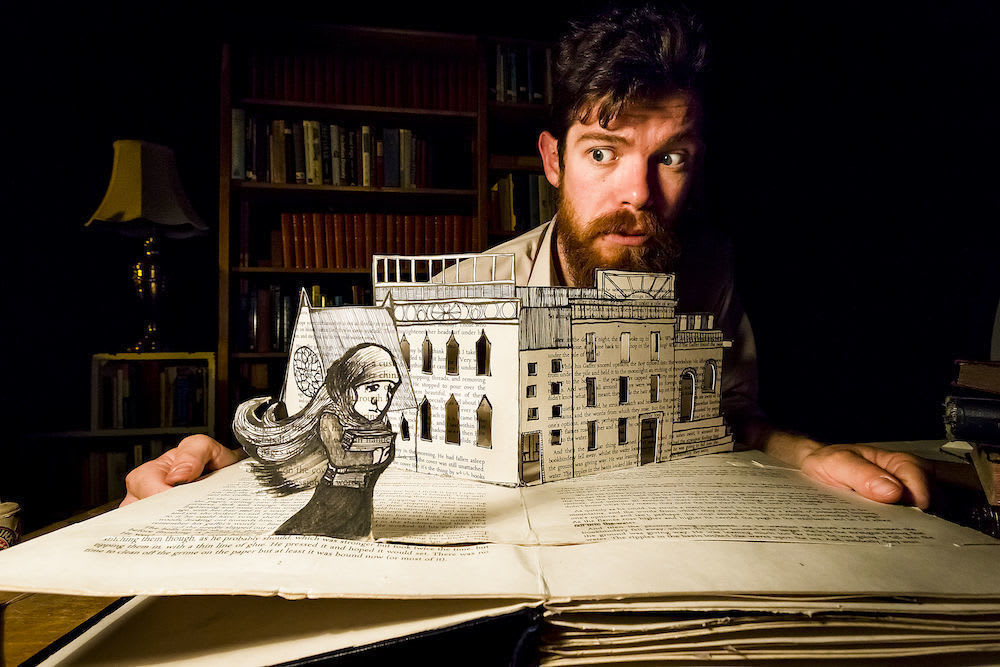 Many of us like to spend an hour lost in a good book and The Bookbinder is certainly a worthwhile extension of this activity. In fact, it is more than a good book; an absorbing story is skilfully told by writer and performer Ralph McCubbin Howell using puppetry, shadow play, music and effective characterisation.
As our narrator wisely advises, the best lessons are taught through stories and we hear a sorceror's apprentice-esque tale of a novice bookbinder who learns that taking a short cut and then covering your tracks is not a good move.
On the path to redemption, a mysterious woman with a seemingly impossible task for the young bookbinder to fulfil provides many opportunities for gentle humour and dark drama. From the portentous start - "we all get lost in a good book, but it's worse to get lost in a bad one" - we follow the bookbinder to inky depths, an eagle's nest and a missing page leaving a gap in the world.
First performed in a New Zealand bookshop in 2014, The Bookbinder is an intimate show and perfect for the limitations of the downstairs Cellar space. It has an other worldly, poetic feel, packed with book-themed puns; the pop up book and use of table and standard lamps are stunningly effective.
Best for children over six, this is an imaginative story perfectly paced and keeping the wide age ranges in the audience agog throughout.
Produced by awardwinning New Zealand company Trick of the Light, their aim is to make playful, inventive and thought-provoking theatre. Mission accomplished in my book.
Reviewer: Sally Jack