Last Clown on Earth
Derevo
Derevo
Pleasance Courtyard
–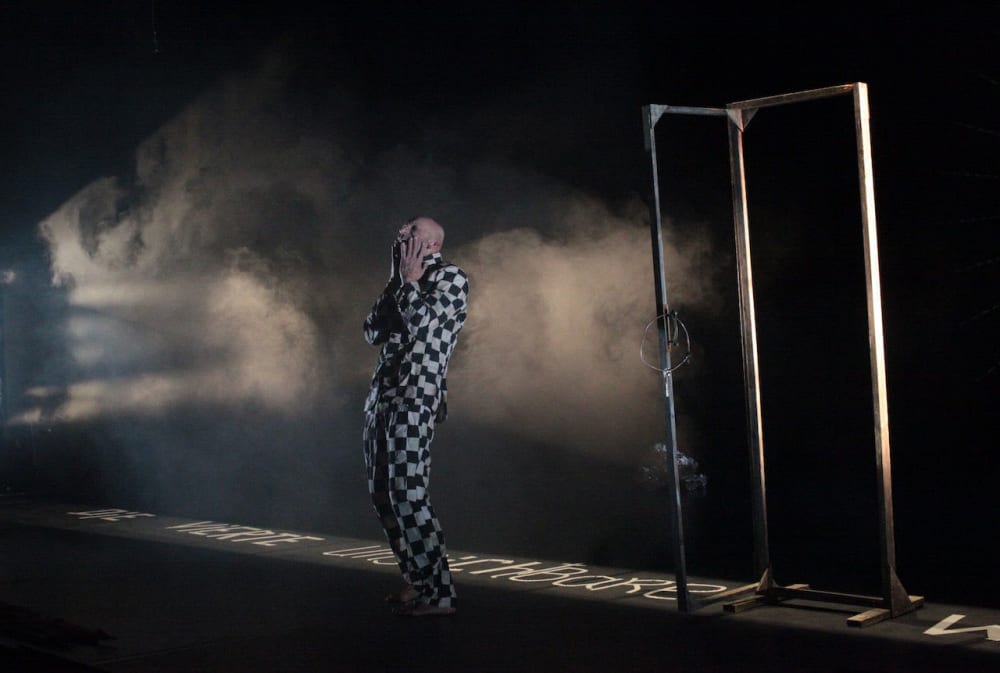 Derevo is celebrating 20 years since its Fringe debut. The multi-award-winning Russian physical theatre company returns with a compelling new production The Last Clown On Earth.
It is a solo performance from Anton Adasinsky, the founder of the company, a powerful, imaginative piece of physical theatre that attacks the senses and pushes the boundaries of explorative theatre.
Adasinsky first appears as a tramp eating noodles and stumbling over the audience before he appears on stage and attempts to break the invisible fourth wall that brought much laughter from the audience.
There are some spectacular computer-generated graphics that form an integral part of the storytelling.
The world that is created is a desolate place destroyed by war. He seeks explanation from both God and the Devil as to how the earth could have ended up in such a dystopian manner.
The Garden of Eden is cleverly created with Eve tempting Adam with the apple that turns into the clown's nose. God also checks to make sure that all his creations are there, including a circus tent.
Be prepared for some audience participation which is great fun as objects are thrown out to the audience from a wheelbarrow.
As Adasinsky travels round the stage on a toy Ferrari, he convinces three willing volunteers to join him on the stage in a dance routine.
The ending brings choices as he asks the audience, "how you would like to die?" And his funeral evokes wailing from the audience.
The final scene is remarkable and demonstrates the sheer physical skill and talent of Adasinsky's performance. Together with an ever-changing emotive soundscape and atmospheric lighting, this show leaves you thinking long after you have left the theatre.
Reviewer: Robin Strapp