There is a Field
Martin Askew
Synergy Theatre Project and Theatre503
Theatre503
–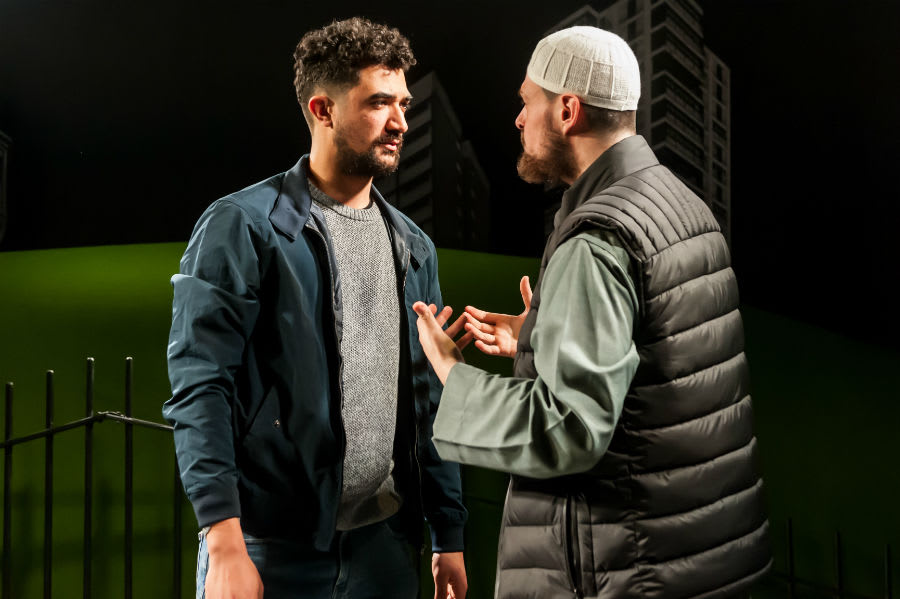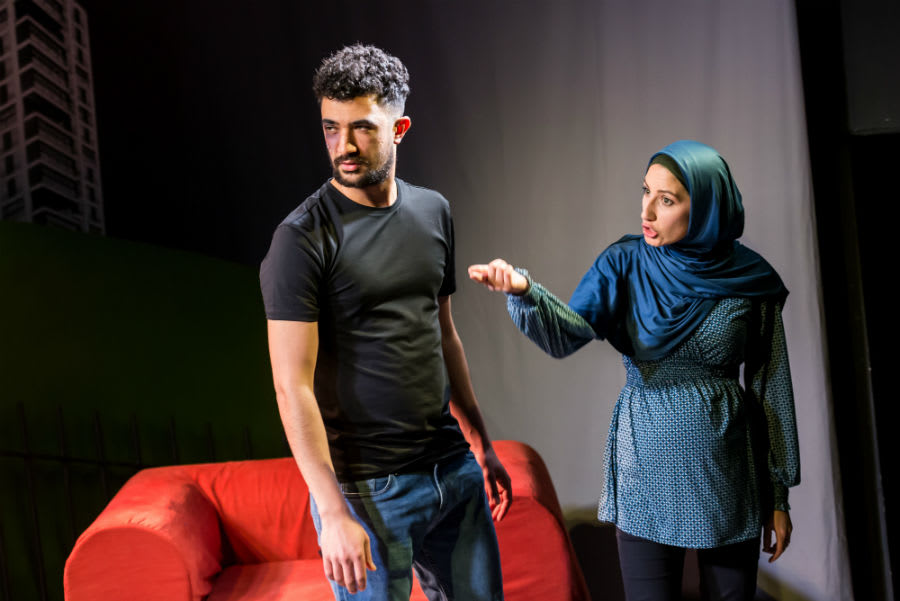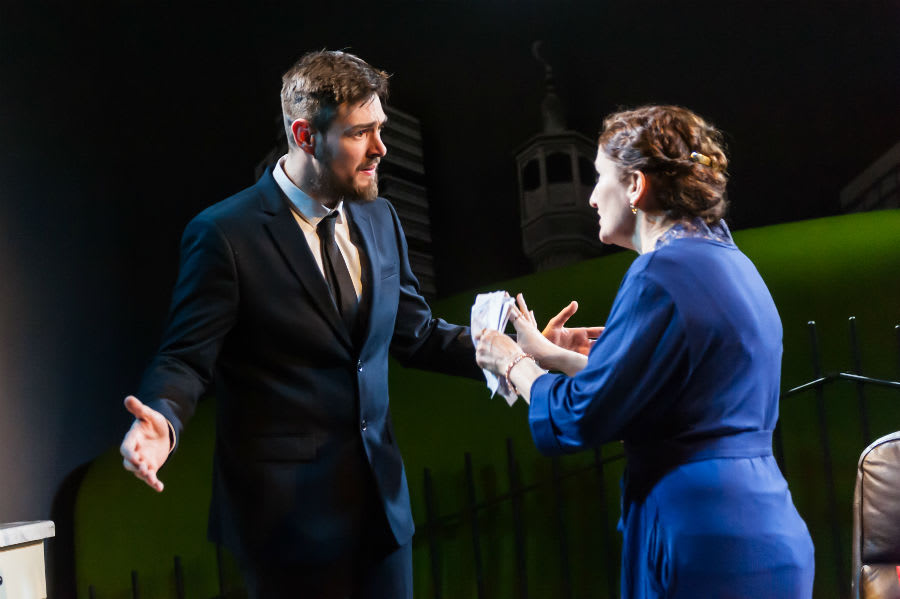 Martin Askew's thoughtful play There Is a Field addresses one of the politically troubling issues of our time: what makes a young person living in one of the wealthiest cities in the world become a radical religious extremist?
The story of Mark (Sam Frenchum), a Roman Catholic from an East London working class family who has converted to Islam while at a low point in drug rehab, is told in brief scenes and fast, often funny dialogue.
His friend Saleh (Archie Backhouse) hasn't seen him for six months but agrees to find him for Mark's mother Mo (Sarah Finigan) who wants him back for his dads funeral. But Mark, whose new name is Abdullah, thinks he is better spending his time converting the homeless than returning to a family he is estranged from.
In a later scene, we see him speaking in Hyde Park about Muslims being slaughtered across the world and the failure of what he refers to as the "people power" of demonstrations to prevent the UK invading Iraq.
It is never quite certain what kind of Islamic extremist Mark has become but other characters worry that he is being groomed to do terrible things by what Saleh's wife Amina (Roseanna Frascona) refers to as a "Google Sheikh".
The play takes a compassionate view of its characters and includes various images of what it means to be a Muslim, from the extremist Mark to the gentle very modern Saleh and the assertive Amina, whose experience of having her hijab spat at in the street reminds us of the racism that can feed a sense of injustice.
However, the play does pack a lot of revelations into a short space, some of it very pointedly, and its depiction of Mark does tend to fit with a dominant negative media view of extremist Muslims as maladjusted violent individuals, groomed from vulnerable social outsiders such as drug users and having no case worth considering.
Of course that view is based in a truth about the situation but it is possible to see many forms of extremism as non-violent and even perhaps a rational response to a society that is racist to Muslims in the UK and is contributing to the oppression of countries that have a predominantly Muslim population.
Such variations might better help our understanding and be dramatically less predictable, but that would be another story.
Reviewer: Keith Mckenna