These Rooms
David Bolger, Owen Boss and Louise Lowe
ANU and CoisCéim Dance Theatre
Shoreditch Town Hall
–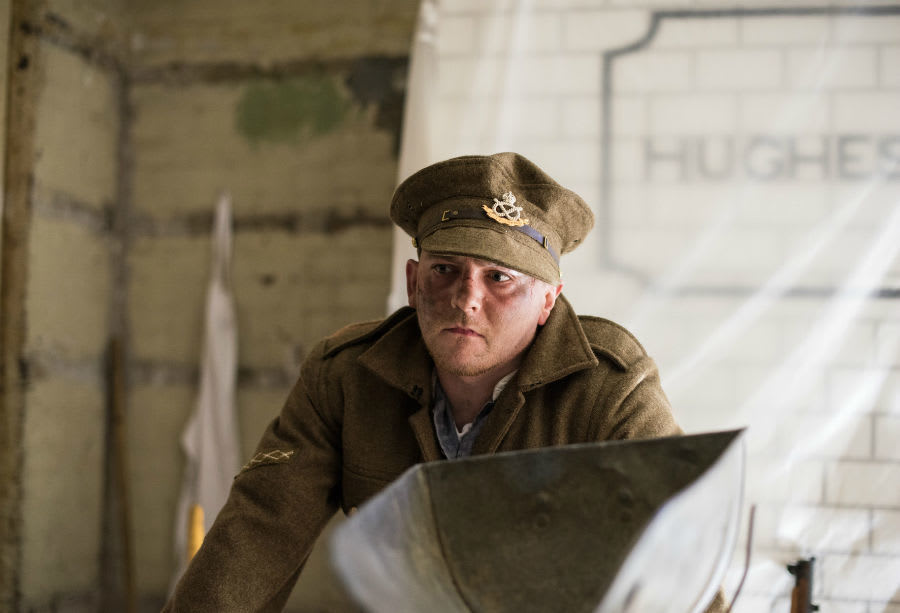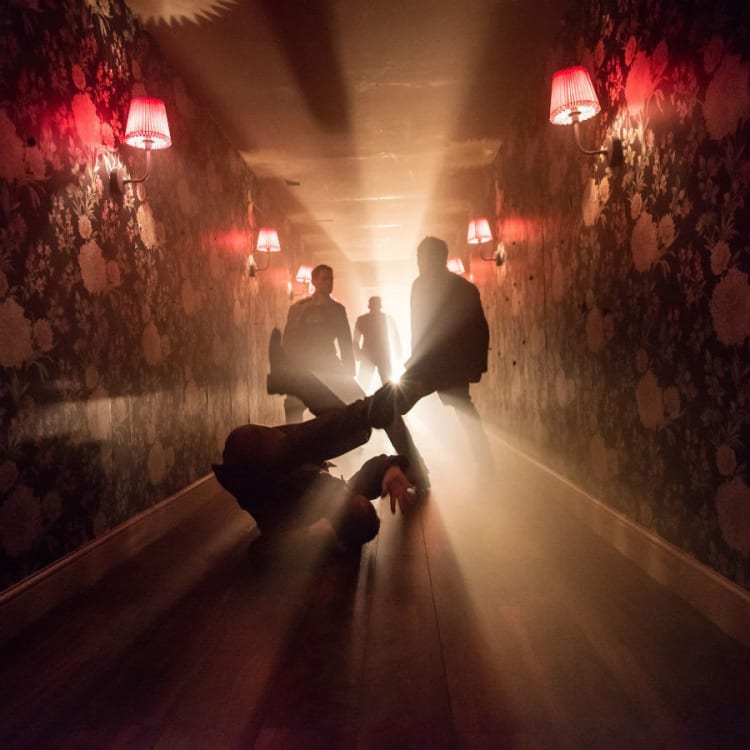 In April 1916, the South Staffordshire Regiment of the British Army raided homes on North King Street in Dublin systematically killing fifteen civilian males. They hid some of the bodies in shallow graves in an attempt to cover up what they had done.
A senior civil servant wrote to the Prime Minister that "if the case had occurred in England, the right course would be to refer the case to the DPP (Director of Public Prosecutions)".
This being Ireland under occupation, it was decided that wouldn't happen. Nobody was ever brought to justice for the killings.
These Rooms is an impressionistic evocation of these events set in the labyrinth of rooms beneath Shoreditch Town Hall.
The immersive performance begins in a bar fifty years after the Easter uprising where the characters seem restless and the woman serving drinks seems to be expecting trouble. After all, this is a time that stirs up old resentments of British rule. There is even talk of someone blowing up Dublin's statue of Nelson.
For a brief couple of minutes, there is a fast, wild, intense dance in which performers point their fingers into the air like pistols. Bits of what we hear take us back to the April killings of 1916.
Suddenly, a noise outside sends us all rushing to escape the bar along a corridor and almost colliding with a British soldier from 1916 chasing a man in the opposite direction.
We move through Owen Boss's imaginatively designed rooms where a wall is filled with bullet holes, a room has a hole blown through. We glimpse a tableau of someone being held at the point of a soldiers bayonet. Briefly, we settle at a table with two performers sharing their meal of bread and marmalade.
Our journey is interspersed with short dances of fear, loss and grief. In one very striking sequence, a man is shot by a soldier and falls in a fantastic backwards dance down the stairs.
Not everything makes complete sense and the fragmentary nature of things said by performers doesn't help much except in the case of one troubled British soldier (Robbie O'Connor) recalling terrible events.
His story is the clearest and, although he reveals something of what the soldiers did, it is easier to be moved by him than those the soldiers killed who remain remote and unknown except in the choreography of a community in mourning.
Reviewer: Keith Mckenna