Things I Know to be True
Andrew Bovell
Frantic Assembly and State Theatre Company South Australia
Curve Theatre, Leicester
–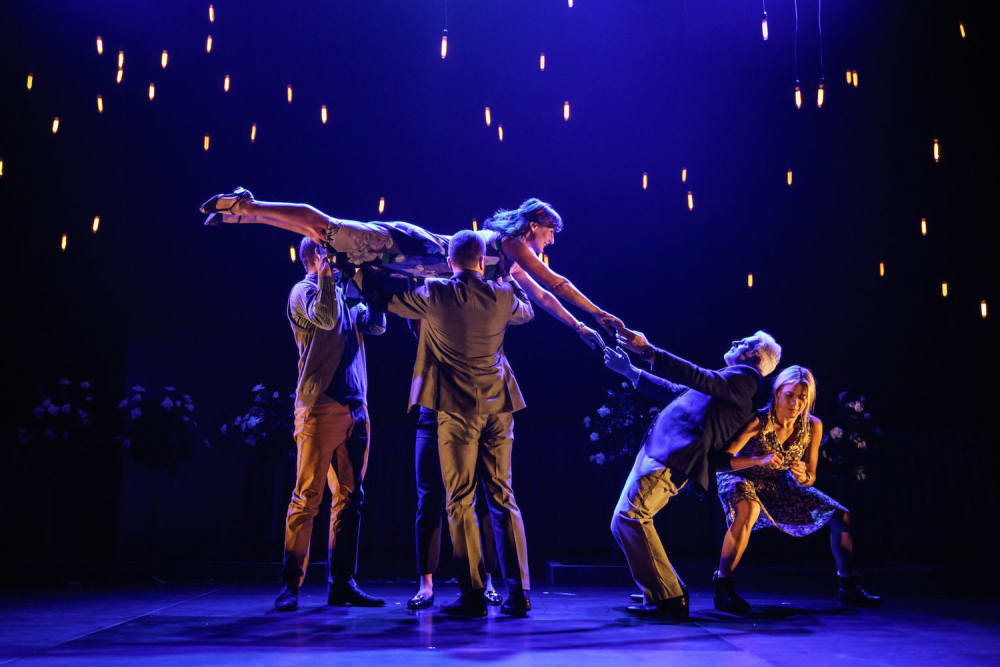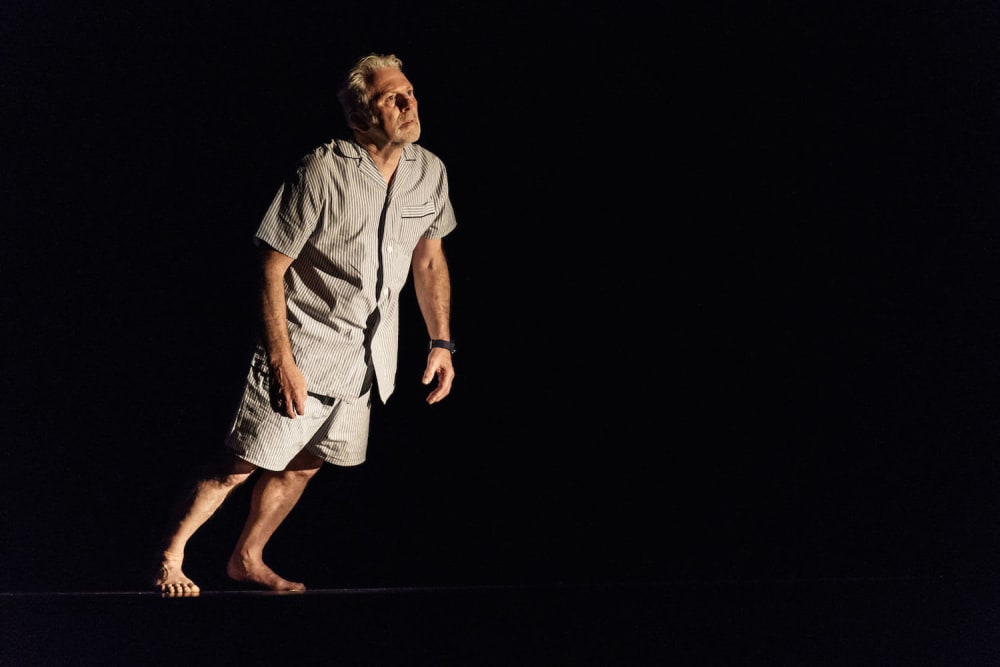 Australia's State Theatre Company and the UK's Frantic Assembly are now touring their third staging of Andrew Bovell's Things I Know to Be True which picks at the lives of the Price family over the course of four seasons.
Frantic Assembly are syllabus-staples and widely studied as leading contemporary theatre practitioners. The audience for press night (and no doubt the rest of its run in Leicester) was largely made up of school parties, appreciative teens who whooped their approval with a rousing ovation. A reassuring sight in these times of threat to arts on the national curriculum.
Hard-working Fran (Cate Hamer) and Bob (John McArdle) have raised four children, now grown up and drifting away, although the youngest, Rosie (Kirsty Oswald), has just returned home after a gap year romance-gone-wrong. Rosie takes on the role of occasional narrator in this snapshot of family life—boisterous banter around the kitchen table, recalling the childhood dramas which shape our adult relationships.
Familial love is a complicated thing; deep and profound, bound by shared memories, but cut through with simmering resentment and disappointment.
Like in life, scratch the surface of a seemingly happy family and a brewing crisis lurks beneath; Mark (Matthew Barker) facing the dilemma with his identity, Pip (Seline Hizli) preparing to leave her husband and children for a career, Ben (Arthur Wilson) about to face the self-inflicted consequences of greed.
This Australian/UK collaboration is affecting and imaginative and co-directors Geordie Brookman and Frantic Assembly's Scott Graham combine well to show that, from Adelaide to Aylesbury, families are a funny, messy old business.
Fran is the lynchpin and most well-developed of the characters: a strong matriach always aware of what food is in the fridge and provider of clean clothes. Hamer shows Fran's strength and her vulnerability, her frustrations and contradictions wrought out of her as each of her children come to her at their time of need.
Recently-retired Bob spends much of his time tending the garden; his rose beds are planted and flower during the course of the play. Much of the action takes place here, a metaphor for a growing family, a place to nurture, a place of sanctuary. McArdle is stoic, sometimes bewildered at the different paths his children have taken. His anniversary sequence with Hamer is tender, a heartwarming moment as they dance and Fran is lifted into the stars.
Verging on soap opera, Bovell's play is poetic; there are patches where characters tell us what we can see they are feeling, however, the dialogue and trademark physicality of the two companies are effective together; this physical element literally lifts it above a straight family drama. Nils Frah's nagging, melodramatic soundtrack offsets Geoff Cobham's simple, open design, the millimetre-perfect sliding chairs and table in harmony with the actors.
Overall, Things I Know to be True is a moving, sometimes humorous human story and its relatability gives the play its heart and heartwrenching conclusion.
Reviewer: Sally Jack