Things I Know To Be True
Andrew Bovell
Frantic Assembly, State SA Theatre
Lyric Theatre, Hammersmith
–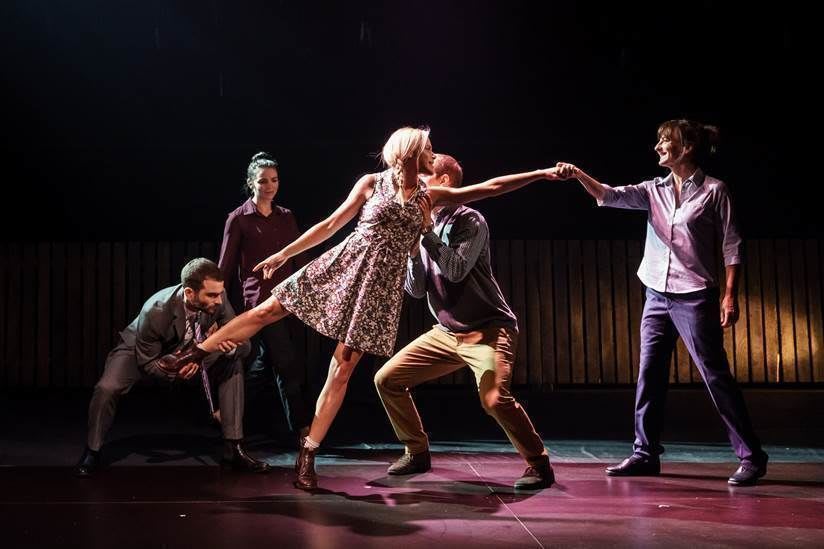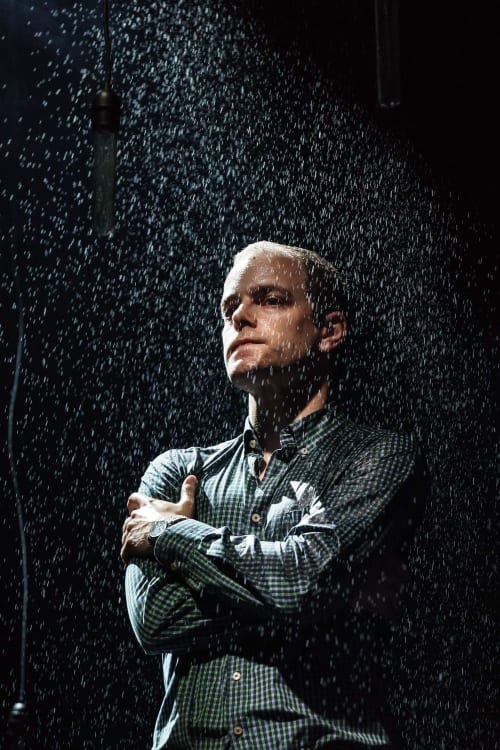 This third revival of Andrew Bovell's acclaimed critical theatre piece, Things I Know To Be True lives up to its reputation. Feeding us a fractious family drama exploring the relationship of four adult children with their parents, Frantic Assembly delivers humour and pathos with a chaser of tear-jerking tragedy.
Frantic assembly's Things I Know To Be True sucks you into the world of an extraordinary, yet so normal family. The rapid-fire dialogue, beautifully crafted movement and levity keeps the pace carrying on, until the final moments when we are knocked sideways with the enormity of the tragedy.
Bovell's writing and the cast's delivery are so good that you care about the characters, and are winded when the accident happens. But it's more than that—the family dynamics resonate on a universal level, and the saddening reminder as to how easily life is snuffed out.
I watched audience members around me (myself included) dabbing at eyes as Rosie (Kirsty Oswald) delivered her heart-wrenching final lines, a simple description of the accident and the snapshot you get of the chaos left in it's wake as life goes on. Oswald grabs us in her opening monologue with her deft delivery and naïve, nervous, open style. The cyclical nature of Bovell's's structure winds us back to beginning and highlights the huge ageing journey Rosie has undertaken, with so little time passing.
The team has crafted a beautiful piece of theatre. Co-directors Geordie Brookman and Scott Graham ensure that the family interactions play out in fast-forward. All are rushing, bustling everywhere and cutting in on each other's lines as only family members are allowed to get away with. This is complemented by Bovell's monologues, allowing a moment to breathe.
Just as I worried that the symmetry of the structure was starting to feel stale, with each child's private turmoil unveiled in a long soliloquy, the piece moved on. Though each of the children reveals a big transition in his or her own life, it is the reactions and fall out to each of these occasions which slowly illuminates the parents (Ewan Stewart and Cate Hamer).
Directors Brookman and Scott have used less physical work than I've come to expect from Frantic Assembly, but each movement the company make is delivered with fluidity and care, playing effectively with physical tempo. The stage is bare, using minimal props to create the parents house and garden, but the design is dominated by strong lighting.
Cate Hamer paints the mother in Technicolor—she is a woman with the voltage turned up. Each reaction comes at lightning speed, and Hamer captures the loss of control as her emotions run away with her and another tongue lashing ensues.
As we move into the second half, Ben's (Arthur Wilson) drama comes in a whirlwind, and from there the pace accelerates. As father Bob realises he's crawling towards old age, and retirement isn't as colourful as he had hoped, we start to really feel the generational divide. His insular existence followed the rules and, as his children break all of his expectations, the difference between the parents attitude and the millennials' 'live for the moment' comes into focus. Bovell manages to explore this idea without either generations' ideals villified.
This is a brilliant evening of theatre, and the thoughts and feelings provoked stay with you long after leaving the building.
Things I Know to Be True is at London's Lyric Hammersmith until 3 February, then Bristol Old Vic.
Reviewer: Louise Lewis