This Beautiful Future
Rita Kalnejais
Jermyn Street Theatre
–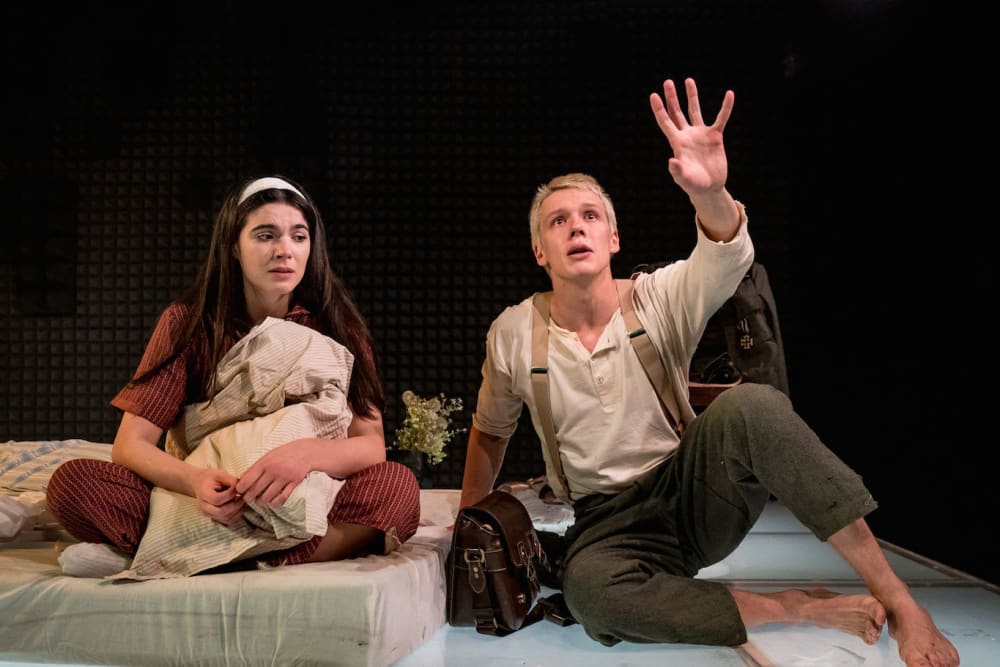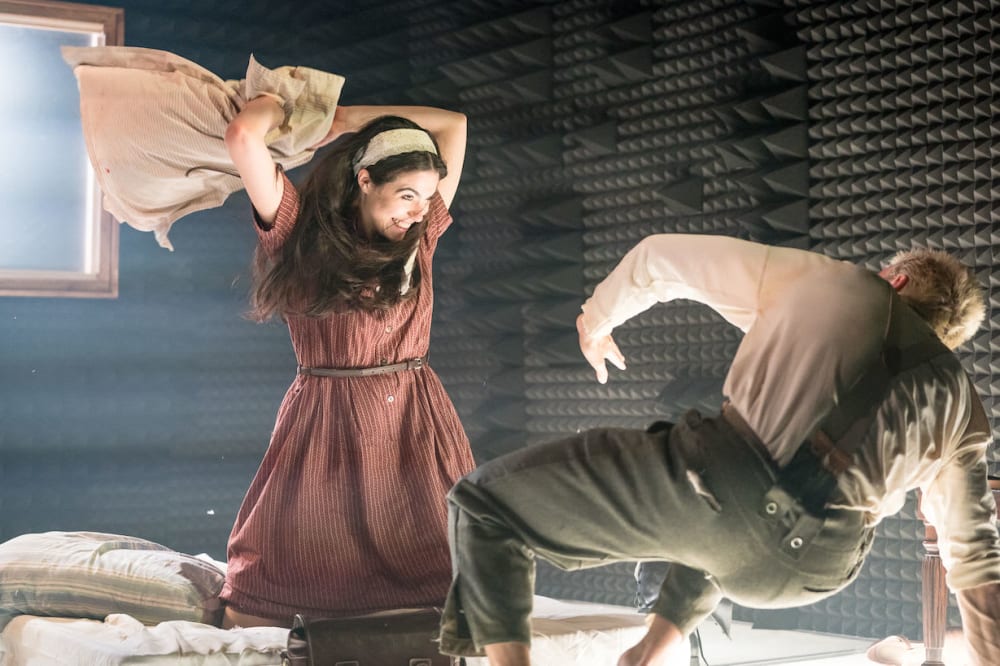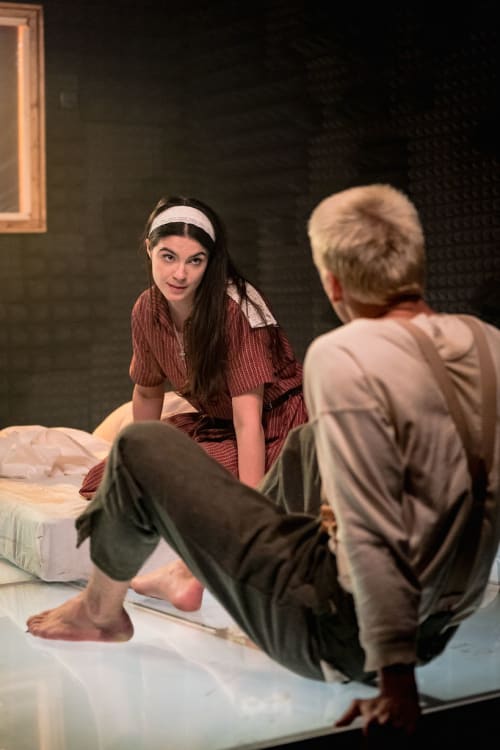 Rita Kalnejais's play, first seen at The Yard in 2017, gets a very different production in this revival directed by Chirolles Khalil. It is set in 1944 in an empty farmhouse in the French countryside near Chartres, formerly home to a Jewish family, which two teenagers make their trysting place.
The circumstances and the characters are very specific, but the director and his designer Niall McKeever emphasise a much wider resonance but framing the story within the setting of a modern sound studio, its walls covered with black painted egg boxes, a control room behind a glass panel that can become a farmhouse window and there's a lit On-Air sign. Here Otto, a blond-haired German soldier (Freddie Wise), is waiting for French girl Elodie (Katie Eldred), but the voices we hear being broadcast aren't theirs but perhaps represent anyone remembering and reconsidering past action.
Otto is very young, like those boy soldiers called up in Germany as the Second World War reached its final stages in Europe; these aren't the wised-up teenagers of today. The actors capture an innocence that is especially ironic as we discover what this brainwashed devotee of "Mr Hitler" and Nazi ideas of purity has already done as his "duty".
These youngsters who have only just found first love still believe in a future that history is gong to deny them. Elodie rescues an egg from a bomb-shattered chicken shed, its occupants fox-savaged. They set about incubating it, filling his uniform cap with feathers. It hatches two chicks as unreal as their hopes.
Otto thinks he's getting ready to invade England, but Elodie has heard British broadcasts about Allied landings. Otto knows better: that is all propaganda. Young love can shut the world out but real life will catch up with them, the swastika become a symbol of shame, not of glory.
Khalil's production, supported by Timothy Kelly's lighting and Katy Hustwick's sound design, beautifully balances innocent naivety and violence and draws sensitive performances from these young actors, giving a realistic heart to a deliberately more abstract structure. For older audiences and those who remember their history, the unfolding story will be under the shadow of what they know is going to happen; for those less informed, it may prove even more powerful.
This Beautiful Future presents 75 minutes of fresh-minted theatre that isn't just about young love and this is a very welcome revival.
Reviewer: Howard Loxton