This is My Family
Tim Firth
Sheffield Theatres
Liverpool Playhouse
–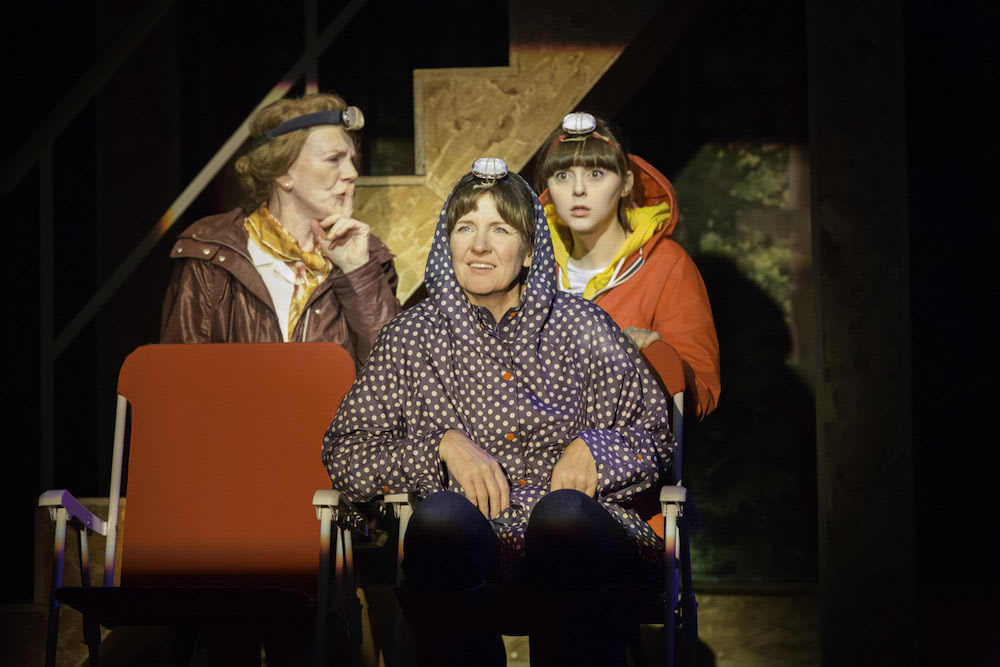 With a title like This is My Family, billing itself as a 'musical comedy', nobody could be left in any doubt as to the tone and tenet of Tim Firth's latest offering. Indeed this is the type of play that does exactly what it says on the tin, and does it, for the large part, with flair and aplomb. This is the type of nuclear family that will strike a chord with any audience.
There's mum Yvonne, a gritty, no-nonsense northern lass (Clare Burt); there's dad Steve (Bill Champion) a good-intentioned chap whose shelves never quite sit straight; there's younger sister Nicky (Evelyn Hoskins) a sweet little girl capable of some one-liners that would put Groucho Marx to shame; and then there's older brother Matt (Terence Keeley) a verbally challenged emo and world record holder for the intriguing sounding video game Monkeys Driving Speedboats.
Add Marjorie Yates as grandmother May—a lady trapped in the past—and there's plenty of opportunity for poignancy too. The comedy element is further heightened by the addition of Rachel Lumberg as sister-in-law Sian, a larger-than-life lady who flips boyfriends with the same casualness as MPs do houses.
There's plenty of laugh-out loud moments, especially in the form of dad who more often than not finds himself on the end of mum's acerbic tongue. And it is in this territory where the play is at its most confident. The comedy is always deftly observed, leaving you with the distinct impression that Mr Firth has lived every line of his play. The audience guffawed as the couple niggled over dad's lack of driving as well as tent-erecting skills. Many of us sitting in the audience had definitely been there. Some of us definitely squirmed…
When the family decide to go on a camping holiday, you just know it's going to make Carry on Camping seem tame by comparison. However, It is here in the wilderness where the family come to realise a little more about themselves, comedy moves towards tragi-comedy. And all this with a tent that steadfastly refuses to meet with terra firma. We're almost in the transformational territory of Midsummer Dream.
A word too for Richard Kent's doll's house set, which rather elegantly provides a ringside seat into this chaotic household. However the show stealer is undoubtedly Evelyn Hoskins as thirteen-year-old Nicky who bounces around the stage with a complete lack of inhibitions in the way only an irritating younger sister can. She also delivers a knock-out vocal performance, her control and clarity a sheer delight on numbers such as "Things Men don't Say". Meanwhile, Terence keeley's vocals remain a secret weapon, tip of a very large iceberg.
Sometimes the action does get a little frenetic; yes we know that family life can be chaotic but theatre is all about artifice—certain points do not necessarily need to be rammed home. On the same point, there are far too many occasions when characters drown each other out. And there are certainly times when less would have been more here, when a little more subtlety would have paid higher dividends.
Overall though, Tim Firth's musical comedy is a boisterous celebration of family disharmony. It's joyful, heart-warming, fun and rather charming. This is My Family is simply a good night out and will almost certainly put a smile on your face, so what else could you want?
Reviewer: David Sedgwick