This is Not a Safe Space
Jackie Hagan
Camden People's Theatre
–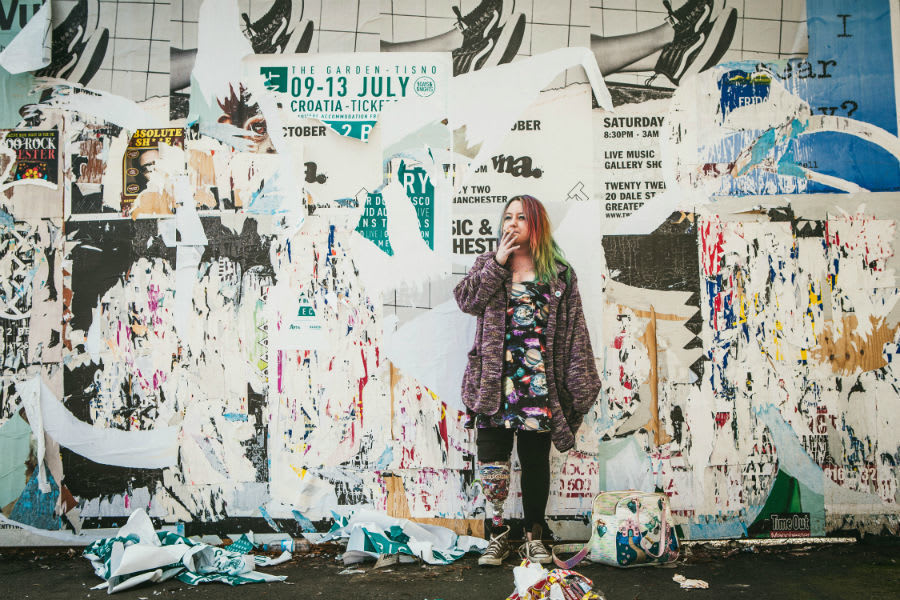 Jackie Hagan objects to the general media depiction of disabled people and benefits. She describes how difficult it can be to even plough through the personal independence payment (PIP) assessment forms.
Voices of those wrestling with the system that saw complaints from victims rise by over eight hundred percent in 2016 are played to illustrate the point.
Her monologue This is not a Safe Space follows the pattern of stand-up comedy with its mixture of humorous provocative observations, engaging banter with the audience (even chucking them packets of crisps) and personal recollections.
Jackie lives in Manchester but spent her childhood in Skem (Skelmersdale) which she tells us is described as a failed social experiment. Taking people to see it she realised was like going on "a working class safari."
When the poor have very little she believes it shouldn't be surprising if they spend lots of time watching television. Tattoos, trainers and bling "can be a form of status for those who have no status."
She argues that shops selling mobiles and trainers lost stock to the 2011 Manchester rioters who simply burned the upmarket Selfridges.
"I know the middle classes also have problems," she says "because I have slept with a number of you."
The performance gets many laughs but its strongest element is the poetic tilt of lines such as her reference to the "stretch marks on our memories" and the inclusion of sensitive naturalistic poems.
At the back of the stage stand three towers of shelving crammed with possessions from pencils to a dolls' house. Occasionally Jackie would dip into it for visual illustration to a recording of someone she had interviewed being played through speakers.
In the closing minutes, she turns the towers round to reveal huge model tower blocks that couldn't help but remind you of the institutional cruelty of Grenfell.
Reviewer: Keith Mckenna