This is Not a Show About Hong Kong

Max Percy + Friends
Underbelly, Cowgate
–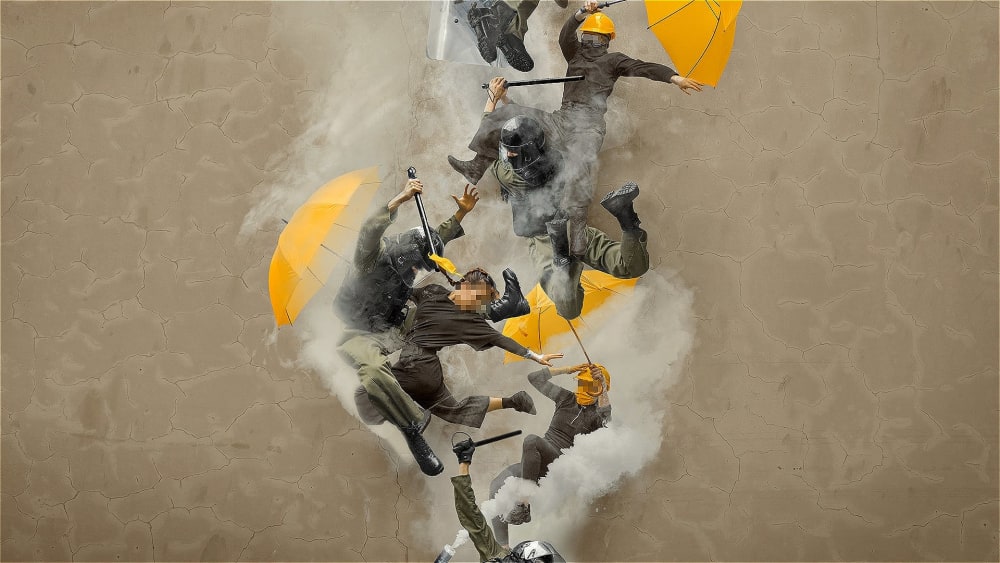 The bizarre and often messy relationship between Britain and Hong Kong, as the slow process of the Island's return to full Chinese rule takes hold, is one that is as complicated as the two countries are different. But as a generation of Hongkongers grow up, with Westernised ideals vying with the ever-growing grip of the Chinese state, outlets for the stress and confusion are made ever more difficult.
This is Not A Show About Hong Kong, as the name purports, is a fine balancing act, being unwilling to comment directly, as to do so could be viewed as criminal under the new regime, but also to try and tread the fine line between the two worlds that exist there.
The piece itself is a part-dance, part-shadow theatre, largely interpretive and metaphorical mix of movement and voice often multi-lingually layering scenes, as we see the four performers enact a series of vignettes and pieces to build a whole which gives an overall impression. We see a gay couple pull from each other in fear and a straight one take over while literally treading on broken glass; family scenes of strife are shown, but then much is largely metaphorical, such as a short scene of a woman trying to eat Marmite in a sultry and orgasmic fashion. And much like the Marmite itself, it's likely a case that either you will click with the material or you won't.
It's also a matter for personal reflection that, of the crowd who attended the performance seen for this review, a decent swathe stood and applauded, most of whom were in their early 20s, and some seemed visibly moved. While it is always the purview of the young to be more righteously indignant, it does bring up the question of whether a piece such as this is more intensely felt by a generation who have grown up in a time of near constant protest and antagonism toward the state felt the world over.
Nevertheless, the performances were well choreographed, inventively staged and conceived, yet the whole never coalesced fully into anything more than an abstract series of thematic musings on anxieties and occasionally too oblique metaphor. It's a piece that can certainly be easily empathised with but which offers little in terms of deeper musings, answers or reflections beyond the expression of the anxiety itself.
Reviewer: Graeme Strachan