This Might Hurt
John Godber
John Godber Company and Theatre Royal Wakefield
Derby Theatre
–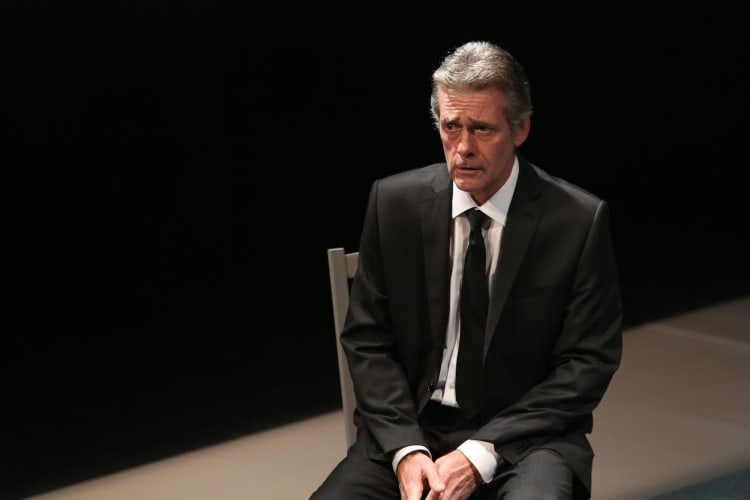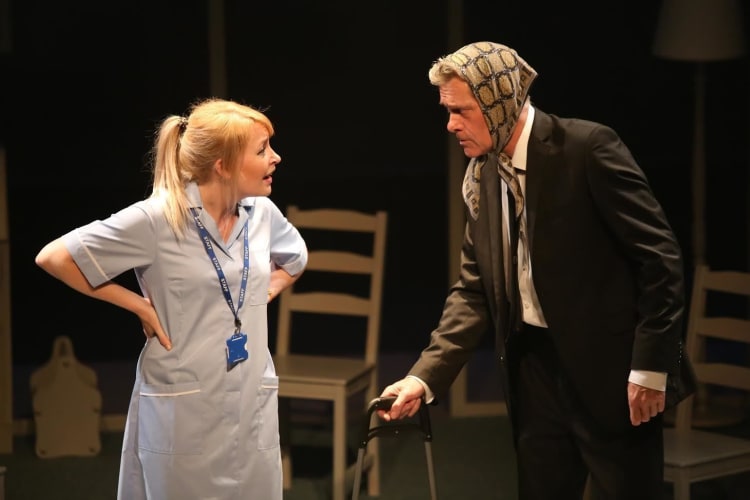 John Godber has taken a sideways look at varied subjects including striking miners, the education system and debt collection in his 40-year career as a writer. His observational comedies have meant that he is one of the most performed playwrights in the UK.
It may seem odd that so far he has not written a play about the National Health Service, especially as it is a subject close to his heart: 22 years ago, a consultant at Hull Royal Infirmary saved his life. He does not elaborate in the programme notes for This Might Hurt.
But do not expect a political rant about waiting times for an appointment with a GP, the length of time patients spend at accident and emergency or the number of managers the service employs. Instead, Godber gives us a story taken from his own experience: it is all about his Aunty Bet.
The play features an actor, Jack Skipton, who receives treatment for a back problem. This makes him an advocate for the NHS but his support for the service is stretched to breaking point when he comes up against its regulations and inefficiencies.
At the beginning, Skipton addresses the audience and says the aim is to make people laugh rather than sad. However, there are plenty of sad moments in the play when Aunty Betty, as she is known throughout, has to sit in her chair all day long because she is unable to get up.
This Might Hurt is funny in places but my lasting memory is that it is uncomfortable to watch at times as carers visiting aunty Betty are bogged down with regulations and are unable to use their common sense. The poignancy and truth are more painful than a sharp syringe in the arm.
Robert Angell plays Jack and changes into Aunty Betty simply by putting on a headscarf. He displays typical northern bluntness as well as understandable frustration as he is unable to sort out the necessary care for his elderly relative. It is a commendable performance.
Rachel Abbey and Josie Morley play 27 characters between them including doctors, nurses, carers and consultants. They switch from one to another comfortably and effectively.
The problem with This Might Hurt is the first half. Even though it lasts only 45 minutes, it takes a long time to get going and the pace is often pedestrian. It seems as though the actors are spinning it out; that might not be the intention of Godber, who also directs, but it certainly seemed like that to some of the audience.
The second half gets better as Aunty Betty's predicament worsens. You feel as helpless as she does when a succession of medical professionals and carers are powerless to intervene. This is Godber at his best: presenting a compelling message in a matter-of-fact way that allows audiences to draw their own conclusions. Few would disagree that the NHS is indispensable; some people might realise after seeing This Might Hurt that the service still has major flaws.
This Might Hurt is not Godber's finest work yet at times it is more cutting than a surgeon's scalpel. It should make an uneasy evening for any NHS managers who go to see it.
Reviewer: Steve Orme