Thread
Freya Alderson
The XV Theatre Company
Hope Theatre
–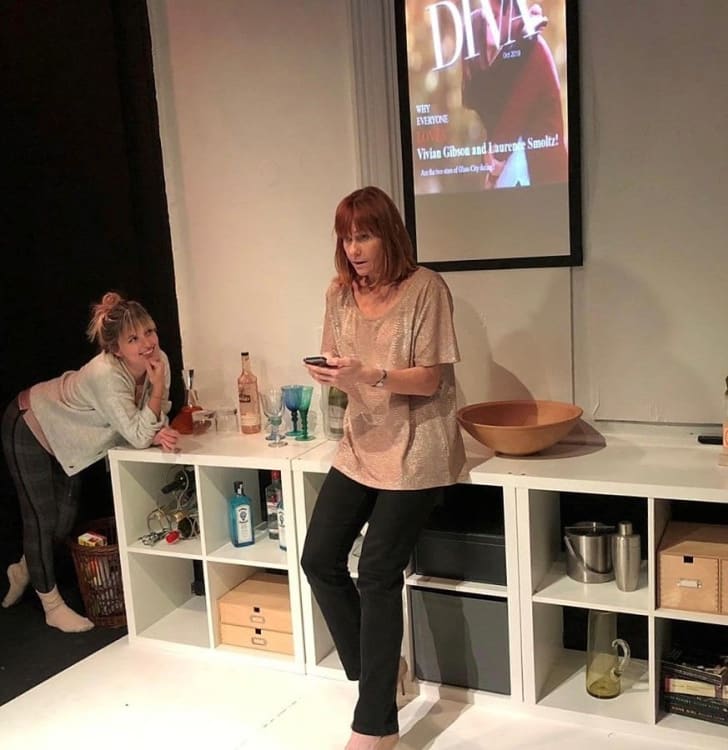 #MeToo was never just about denouncing particular men who had abused women. It was also about breaking that wall of silence around those who had sexually abused others, the friends the family, the colleagues, who could have known what was happening, who said nothing, who did nothing.
Freya Alderson's Thread explores this through one fictional family fractured by a woman actor's claim that she was raped by Peter Gibson (Eric Carte), a former award-winner who is now suffering from an advanced case of dementia.
Although, given his condition, he is unlikely to face any legal action, his daughters Vivian (Christina Balmer) and Margo (Maya-Nika Bewley) feel under pressure to respond.
Margo, who has a high-profile social media presence, quickly decides to show sympathy for the woman making the accusation. Viv disagrees, saying her father would "be heartbroken if he knew I'd let him wear a monster suit" and accuses Margo of being one of the "stupid millennial sheep. Part of the vacuum generation."
But in flashback scenes of Viv with Peter, we can see she knows more about his behaviour than she lets on.
If Peter's health makes it impractical to talk to him about the allegation, the same cannot be said of Viv's friend Ian (Christopher Jenner-Cole), who casually says that at one time he "could point to any girl in a club and she would be delivered to your table."
It shouldn't need a social movement to point out what is wrong with that comment. Yet it slips by with barely a raised eyebrow.
This is a thoughtful, serious play about important issues, but the characters are unevenly developed, their arguments seem to lack a dramatic focus and some of the things they say seem improbable.
Peter spends much of the play wandering about simply illustrating a case of bad memory dementia that could easily be trimmed. Lines such as Viv telling Margo that "you have drunk the Kool-Aid and gone so far down the rabbit hole" should be cut. But most importantly, we need to see more of a focus on what is dramatically at stake in the play.
Reviewer: Keith Mckenna