Three Mothers
Matilda Velevitch
Useful Productions
Waterloo East Theatre
–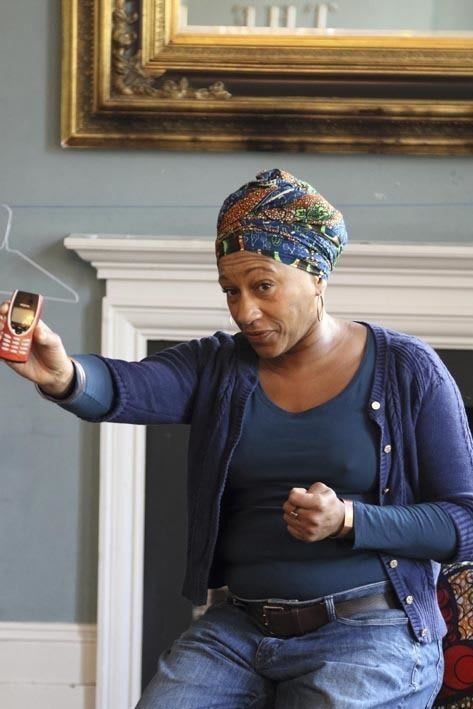 Every community is a story of migration, its history a product of economic and political pressures.
Matilda Velevitch gives us three monologues that link three women from two continents with events that take place in Europe over seventy years. It is a compassionate, optimistic play that continuously switches between Khady and Gisela in the present and Erika in 1945.
In Senegal, Khady (Clare Perkins) worries how her family will survive when her husband dies. She sells the family goats and pays for her sixteen-year-old son to take the long, dangerous journey to Europe in the hope that he might find work to support them. She points out that "we are sending you the best."
Gisela (Roberta Kerr) returns to Bavaria from Britain where she has lived with her husband Richard for forty years till his death. The long absence from Germany leaves her feeling lonely and isolated.
The news she watches of migrants drowning in the Mediterranean stir up memories of her son's death.
She joins in the efforts to help migrants by teaching the German language and working at a local clothes bank. But the mood in Bavaria shifts threateningly against the newcomers.
In 1945, Erika (Vicky Brazier) is ordered by Czech soldiers to leave her home in the Sudetenland. She along with thousands of other ethnic Germans mostly women and children were being ruthlessly driven from the area in line with a deal struck by the governments of the Soviet Union, the United Kingdom, and the United States.
They begin a long march, in Erika's case to the border with Austria. On route, she sees people dying by the road and at the border she is turned away by Austrian soldiers.
As she detours through a forest to evade the guards, her child becomes increasingly sick.
The cast give fine, engaging performances, their simultaneous presence on stage often adding to the mood of each other's stories. As Gisela is describing recent events, we see and hear Erika to her left tramping wearily out of the Sudetenland.
Matilda Velevitch's play Three Mothers shows how people can not only survive the most desperate and troubling events but can in that survival also help others in unexpected ways.
Reviewer: Keith Mckenna