Three Sisters
Anton Chekhov in a new version by Tracy Letts
The Phil Willmott Company
Union Theatre
–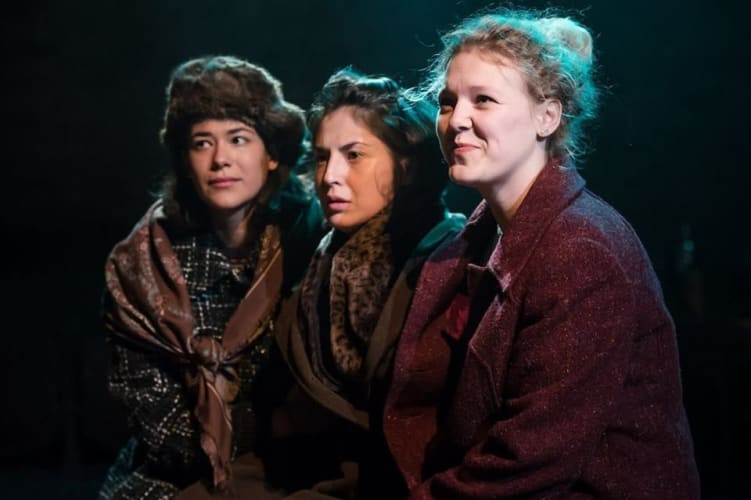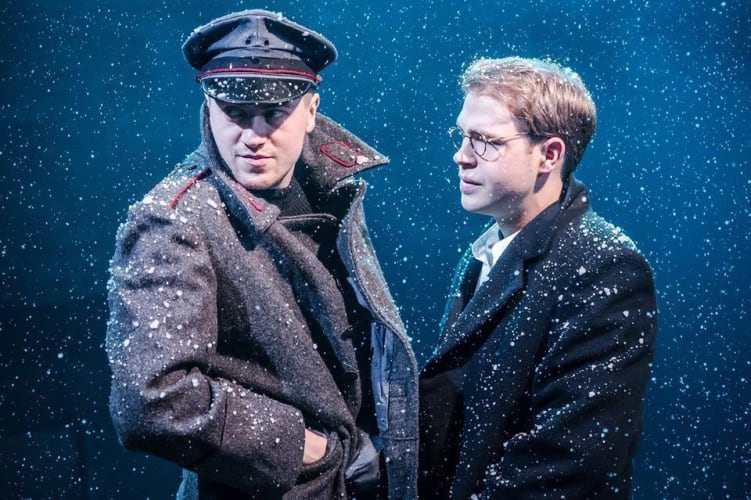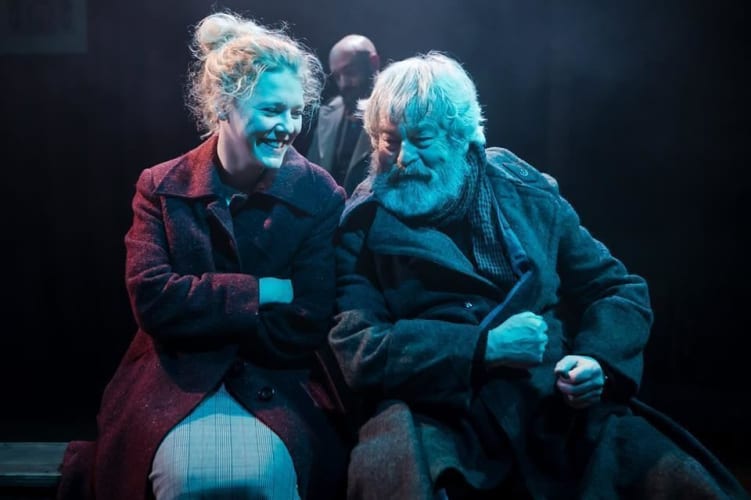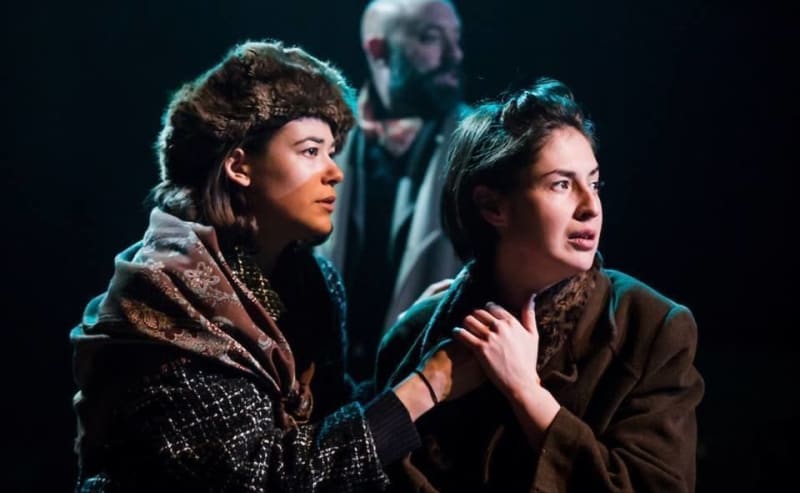 This version of Three Sisters keeps it rooted in Russia, unlike some productions that try to relocate it, but either American dramatist Lett's rendering or director Phil Willmott has cut out the patronymics and some culturally specific references that can prove confusing to those not familiar with them. Even tea gets poured from a pot instead of being kept warm in a samovar.
There are some long frocks, but dress doesn't tie the production to a period. Avoiding a costume drama look probably helps emphasise any contemporary relevance and concentrates interest on the personal relationships and the plight of these characters for whom profound changes are coming. We aren't constantly aware of our own knowledge of what actually happened soon after in Russia; this suggests a much wider relevance.
The three Prozorov sisters, stuck in a backwater where they miss the life they once had in Moscow, are trapped by their circumstances and their place in society. Olga is a schoolteacher but was trained as a pianist, Masha married to Kulygin, a schoolmaster she admired for his mind but now finds banal, and Irina, the youngest, just dreams of getting back to the bright lights of Moscow where she might meet the right man. They've all of them given priority to the needs of their spineless brother Andrey. He was destined for academic brilliance but it hasn't happened; he gambles life away and has now fallen in love with Natasha, a lower class local girl.
When Natasha turns up, late and uncomfortably out of place, at Irina's 20th birthday party, the sisters treat her unkindly so she wins our sympathy, but the tables are turned when she is married to Andrey. Francesca Burgoyne then makes her the most arrogant, selfish Natasha I can ever remember. She is an alien intruder in the world of Celine Abrahams's caring, gentle Olga who quietly gets on with the struggle of running the household. She bullies Molly Crookes's initially happy Irina to give up her room and have it turned into a nursery when a child comes along and, though he still appears to dote on her, Andrey becomes increasingly henpecked.
Class and education keep them separate from local life, their social activity consists largely of entertaining officers from their father's old regiment still stationed locally. Two of the youngest are attracted to Irina but they don't match up to her expectations. When a new senior officer arrives, Vershinin, an older man who remembers them as children in Moscow, brings some philosophising to their social encounters. An attraction develops between him and Ivy Corbin's Masha, though he is married too, to a wife who is mentally unstable.
Ashley Russell's Vershinin doesn't go on as much as he often seems to—perhaps some of his pontificating has been cut—but Willmott's production is good at creating an atmosphere where stimulus is missing, young men stuck in a remote posting, a family lacking direction since the death of their father, where everything stops to watch a humming top spinning. It captures this provincial boredom with a risky accuracy, as nothing of import seems to happen even though the dynamics of the household are changing.
A fire in the town puts the house in upheaval as the officers help rescue those in danger and the family give shelter to people made homeless. Now things get more interesting as people reveal more of themselves.
There is a fine moment when, across a room in which others are half dozing, Vershinin and Ivy Corbin's Masha exchange silent looks that say more than any dialogue. Olga confesses her own disappointments and Irina gives up her dreams for reality and decides to accept the offer of marriage from Tom Malmed's likeable Baron Tusenbach even though she cannot love him. Even Andrey faces up to his situation.
Vershinin sees gradually change effecting improvement, Tusenback and Irina a future where honest work will change lives but the leave taking of the last act, when the regiment moves on to a new posting brings a grimmer reality. A scene which can easily slip into melodrama is handled with tact. This isn't just a picture of well-meaning lives wasted; there is still a glimmer of hope for those in whom awareness has been awakened.
This is an excellent ensemble who suggest the long familiarity of these people while Corinna Marlowe's ancient servant Anfisa precisely presents the shock of upheaval that change bring while Steven Rodgers calm and considerate schoolteacher Kulygin would maintain things as they are.
The tensions between the young officers are perhaps under-explored and though you can see exactly why the sisters spoil J P Turner's old buffer of a military doctor though I seemed to miss his self-castigation but a production that at first makes you share the household's ennui builds on its reality to become very moving.
Reviewer: Howard Loxton