Thriller - Live
Adrian Grant
Flying Music
Lyric Theatre
From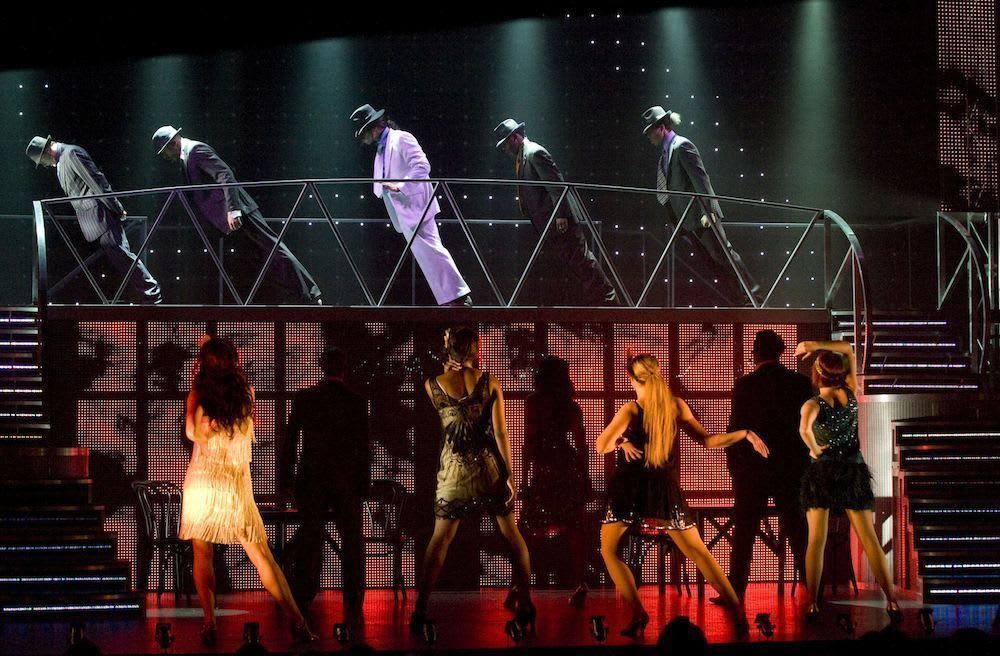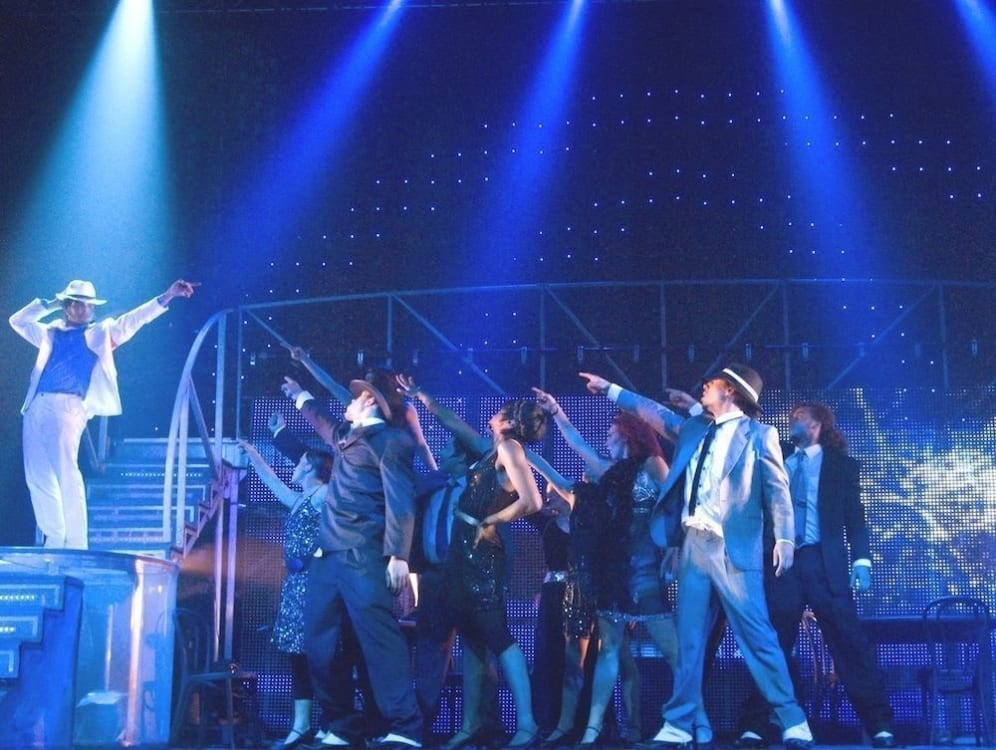 Following Michael Jacksons death in 2009, hordes of fans have flocked to see Thriller - Live, the tribute musical. But is this show truly thrilling or is it just a touchstone for die hard MJ fans?
This is a musical that would usually set alarm bells ringing. It lacks any real story, instead a history lesson through song, charting the King of Pop's incredible career. Yet somehow this show defies expectations and grips your attention despite the lack of any identifiable plot. This could be attributed to the exceptional singing, the colourful costumes, the sizzling dancing or the many mesmerising moonwalks... The possibilities are endless.
The musical's celebrating it's 5th anniversary and 1 millionth audience member (a prize-winning 6 year old from Croydon), yet the show's still fresh and brimming with energy. Creator Adrian Grant has made a name for himself in celebrating the superstar—in 1988 he created a fanmag, and in the following years has documented a visit to Michael's Neverland Valley home and published The Visual Documentary before hitting upon annual tribute concerts. These were adapted into this musical which continues to herald MJ's legacy, a whopping 36 songs packed into 2 hours.
As more of a pop concert than a jukebox musical, the lead vocalists deliver the hits supported by a fabulous dance troupe. Most notable is MJ lookalike David Jordan with his gliding moonwalks and absolute command of MJ's trademark routines: "Smooth Criminal", "Billy Jean" and "Thriller". That doesn't mean the other lead vocalists aren't constantly moving themselves—with all of MJ's iconic twitches. With hands and spins the five continue to produce flawless vocals. It certainly shows that you can dance and sing—perhaps Lady Gaga should come and take notes...
Jordan's punishing routines are the only time the music is mimed, letting down this otherwise live re-enactment. The other vocalists could have assisted whilst Jordan danced his socks off—but this does serve as another reminder of how talented Michael was to dance so much whilst performing.
Trenyce Cobbins and Haydn Eshun sparkle most brightly, and not just because they're clad in thousands of sequins. The music is split between six vocalists, but these two astound with their delivery and undoubtedly deserve famous solo careers of their own.
Perhaps even more enchanting is Eshan Gapal, playing young MJ. He carries the first fifteen minutes of the show with hits from the Jackson 5 era, and his sparky vocals certainly did justice to the classic hits. Gapal's return in the second half for Heal The World was a touching reminder of MJ's humanitarian efforts. Gapal raps, dances and belts out Jackson's numbers like he was born to this job! His tiny stature onstage is a reminder of just how impressive Michael's career was starting out aged 11. There are 5 children that share this large young role—and unlike MJ they still get to enjoy their childhood with some days off.
The band—led by John Maher—keep the pulsing beats and stupendous electric guitar solos coming, never letting the energy drop. This is emphasised by a cast that never, ever stop moving, and a few of the dancers need to make sure they don't show their exhaustion. True to style this show is all about entertaining the audience, and they certainly get us involved clapping along and some friendly competition between the halves of the auditorium. The less enjoyable moments are the false American accents put on by vocalists narrating the story; unlike the rest of the show this felt awkward and frankly corny.
The stage is a Technicolored light show, on which the cast pop in their crazy costumes. There are tartan flares for the Motown period, military-clad MJs, glittering gloves, zombies and an abundance of sparkly sequins. The audience can't help but giggle at the pulled up white socks and short blue trousers for "Beat It"!
This show is designed to give the audience a fun time, and it certainly succeeded with the auditorium on their feet dancing for the final numbers. Charting Michael's influence on the changing musical scenes from Motown and soul through to rap and disco, the wealth of music this legend left behind is extraordinary.
The stage is filled with a mixture of performers; black, white, child and adult. With one million audience members coming to revel in Michael's music, it seems he was spot on with the lyrics 'it doesn't matter if you're black or white'.
Reviewer: Louise Lewis