Through The Mill
Ray Rackham
Through The Mill Ltd
Southwark Playhouse (The Large)
–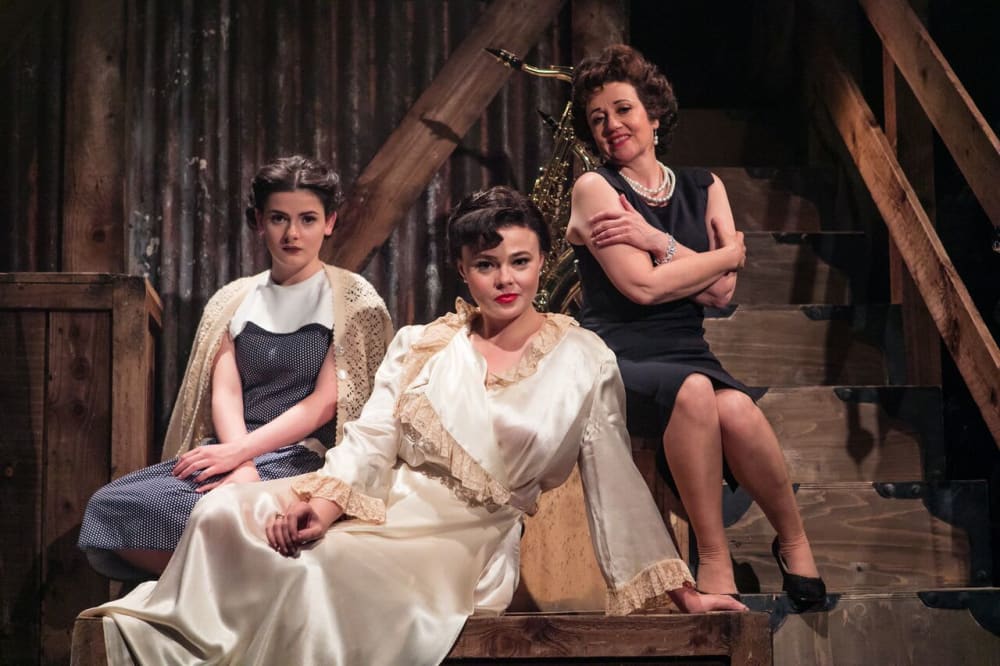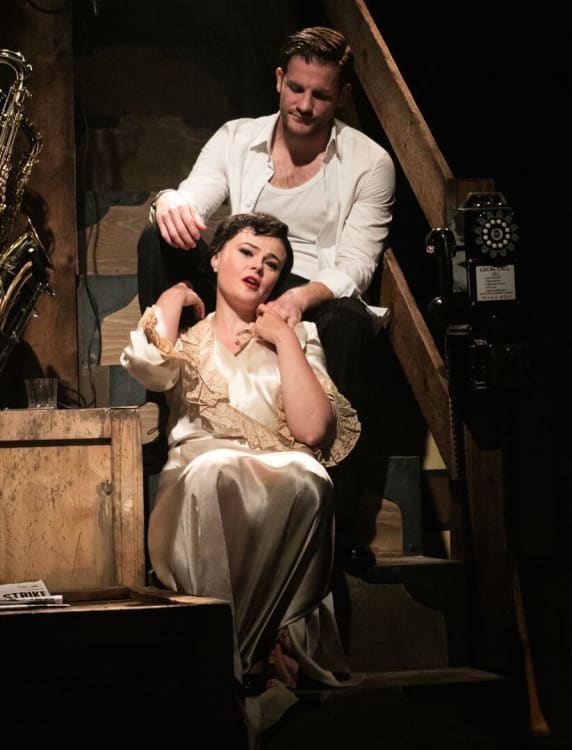 This bio-drama about Judy Garland is very much a back-stage biography. Described as "a musical play" it features a dozen favourite songs from the Garland catalogue but it is a long way from a jukebox musical: the numbers aren't necessarily placed where they would fit chronologically but are used as expressions of feeling where they fit emotionally.
Ray Rackham doesn't present things chronologically anyway. From an opening set, as Judy prepares for the first taping of CBS TV's The Judy Garland Show in 1963, he moves back to her child actress beginnings and then jumps freely between those dates and 1951 when she gave her Tony Award-winning performance for a record breaking run at New York's Palace Theatre.
This provides the bonus of not one but three Dorothys, all splendid. Lucy Penrose is young Frances "Baby" Gumm, turning into Judy Garland, Belinda Wallaston is the Judy fresh from her 1951 Palladium performance and in New York and Helen Sheals the CBS Judy.
Belinda Wallaston is perhaps the most look-alike, close to the Garland that I best remember, but none of these Judys is an impersonation. Though there are occasional gestures and vocal tremolos that are distinctive, each is her own Judy; similarities identify the same person but developed differently to match that stage of career.
Enthusiastic young Judy's over-energetic arm pumping gets more controlled as she gets older, a mellowness growing in the voice. The transitions and overlaps between the three stages of Judy are beautifully managed by Ray Rackham in both his script and his direction.
These three ladies have a strong cast to support them. From Joe Shefer as her rather sad father Frank Gumm and Amanda Bailey as dominating mother Ethel, who tries to keep her dad from her, to Don Cotter's studio boss L B Mayer, Perry Meadowcroft as TV scriptwriter George Schlatter and Chris McGuigan as director Norman Jewison, they create characters full of vitality.
Carmella Brown is Judith Kramer, the dresser taken on for her who becomes a loyal ally, Tom Elliot Reade the MGM music supervisor, always loyal whom young Judy rather fell for (pity he happened to be gay). First and second husbands we only hear about but Harry Anton turns in a layered performance as Sid Luft, her third, still trying to protect her even though the marriage was failing, and Rob Carter makes an unsettling antagonist as Hunt Stromberg, the CBS producer pestering her for changes in a bid to increase ratings.
Through the Mill shows the stresses that led from the medication MGM provided to keep her going growing into addiction, the woman who won't face up to what is happening, but as well as the down-side it presents that fantastic energy and a sequence of numbers that are delivered with a range and an emotion that suggest Garland's own.
If an audience member knows nothing about Judy Garland, they may well find this an incomplete telling, but how many are there with such absolute ignorance? For those still devoted to her, this is a feast not to miss. A press night audience, en bloc, gave it a standing ovation, a long one—every one of them, not just the friends of Dorothy who certainly couldn't contain their enthusiasm.
Reviewer: Howard Loxton