Tina
Katori Hall and Frank Ketelaar
Stage Entertainment, Joop van den Ende and Tali Pelman in association with Tina Turner
Aldwych Theatre
–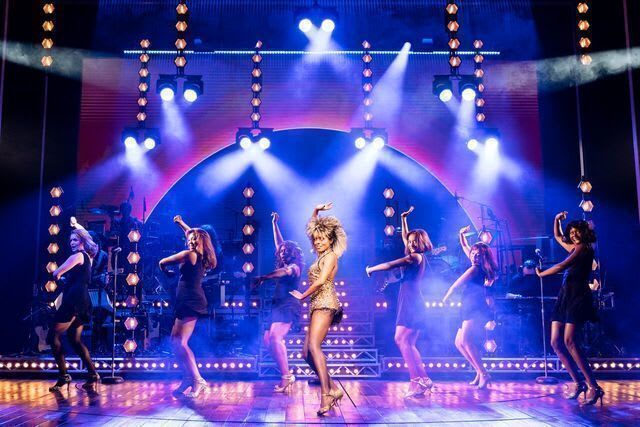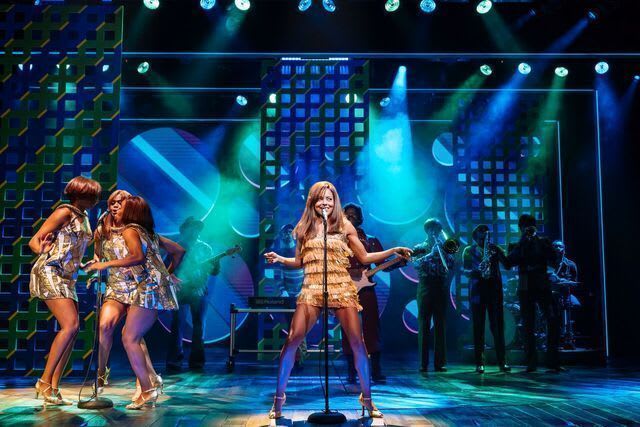 The word legend is perhaps used too liberally when relating to the music industry but Tina is the story of a performer who is just that. Finding fame in the '60s and to an even greater extent in the 1980s, she still continues to inspire people through her music and the highs and lows of her trailblazing career.
There have been countless juke-box musicals in the West End and to some extent Tina is another one of these, charting her life from humble beginnings to superstardom. Whilst rags-to-riches stories are a theatrical staple, the addition of domestic violence, however, sits uncomfortably within the glossy production numbers. Perhaps this is the point.
It wouldn't be accurate to simply concentrate on Tina's success story particularly given how much of her private life is already public domain through her original autobiography and the later film version. The musical therefore needs to strike a delicate balance between presenting the dark and light and for the most point hits it mark. The choreographed stage violence often elicits gasps from the audience.
In the difficult role of Ike Turner, Kobna Holdbrook-Smith presents a talented artist driven to frustration through lack of recognition. Understandably, there's little time to truly develop the character but Holdbrook-Smith raises Ike from the one-dimensional villain that it would be so easy to conjure.
The show's success, however, largely rests on the shoulders of the leading lady and, whether battered and bruised or shaking a tail feather, Adrienne Warren excels on every level creating a Tina who is completely believable: vulnerable and feisty but above all a survivor. Every look, move and utterance radiates star power and her vocals are truly spectacular, perfectly capturing Tina's sound and injecting electricity into each number.
The music is the key here and the hits are what the audience are waiting for. The phrase "what's love got to do with it" is temptingly dangled a few times but there's quite a long wait for the die-hard fans. Similarly, as the story reaches its climax, the absence of one particular song makes it obvious that it's likely to be the final number; it's almost inevitable that "Simply the Best" is saved for last.
The majority of songs, however, are woven neatly into the narrative, often offering other characters a brief moment in the spotlight. "Be Tender With Me Baby" is a great example of this with Holdbrook-Smith's plaintive and persuasive rendition preventing Tina from leaving him.
"Let's Stay Together" is a touching duet with Tina's boyfriend, fleetingly played by Natey Jones, and "I Can't Stand The Rain" a moody reflection on her time in London. These all contrast with the high-energy performance numbers such as "Proud Mary" and "River Deep, Mountain High".
No one gets to rest in this show; the supporting cast dash through the decades as backing singers, studio execs and Las Vegas dancers delivering smooth vocals and Anthony Van Laast's dance numbers that, while highly choreographed, still allow for individual injections of personality which is refreshing to see.
Reminiscent of scenes from music videos, Mark Thompson's vibrant design incorporates projections by Jeff Sugg with roads to signpost that she's on a journey, psychedelic colours reinforcing the swinging '60s and of course a rainy backdrop for "I Can't Stand The Rain".
Almost inevitably for a musical of its type, some aspects of the story are rushed and the structure leaves supporting characters underdeveloped, but while the production doesn't break any fresh ground theatrically it certainly delivers musically, complete with singalong finale.
Highly anticipated, high octane and a clear crowd pleaser, Tina is sure to be a huge hit.
Reviewer: Amy Yorston