'Tis Pity She's a Whore
John Ford
Baseless Fabric
White Bear Theatre
(2009)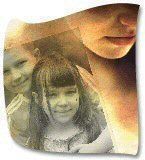 In the early nineties the film, Close My Eyes, looked at incest between a brother and sister, and the effect on her marriage: Caroline Playwright John Ford got there 400 years earlier.
Ford's rarely performed 'Tis Pity She's A Whore receives quality, gutsy treatment by Baseless Fabric (Joanna Turner, Artistic Director), a company that aims to let the text speak for itself, an aspect aided by a modern dress production that bridges the mental gap between the mid-1600's and now, and a tiny, pared-down playing space with white walls and floor contrasting with a single, red-velvet covered couch, nicely conveying the beating, bloody heart that is Ford's central conceit.
The main story concerns forbidden love between siblings (brother and sister) that seems to be the real thing, rather than a case of unnatural lust. Ford shocked his select 17th century audience with his assimilation of earlier works (Romeo and Juliet, and Othello in particular) - enhanced by meaty innovations.
What I found striking is how the two leads here manage to make arguably one of the few taboos remaining today seem not unreasonable in the circumstances (they have been parted growing up: he has just returned from years of study, etc).
As Annabella, Siobhan McMillan (the star of the show for me) shows skilled precision in balancing the light and shade necessary to make her character believable, while Alan J Mirren (Giovanni) stalks the stage, fingers raking hair in sheer exasperation that Friar Bonaventura (Carsten Hayes, convincingly troubled) doesn't think the whole thing a good idea. That Mirren has played Hamlet for the Cambridge Shakespeare Festival is no surprise. Move over Jude Law.
Peter Rae does a nice turn as a foppish, sweetly stupid Bergetto in the play's subplot; and James Garland plays cuckolded Soranzo, who unwittingly marries the now incestuously pregnant Annabella, with a scary gravitas that belies the fact that this is his stage debut.
We were all given a red-wrapped chocolate heart on entering the auditorium - a little sign of what is to come at the end of the play, in a scene that - until now - I had only read and could not imagine being staged.
Much work has gone into this dark, yet fun and - at times, really quite sexy - production, and the company should be proud. It is worth a visit to see good acting and the work of a neglected playwright, in a nice venue, where you can get a drink in a real pub during the interval and, quite literally, witness the complicated machinations of the heart.
Reviewer: Anita-Marguerite Butler