Titanic
Music and lyrics by Maury Yeston, book by Peter Stone
Southwark Playhouse
–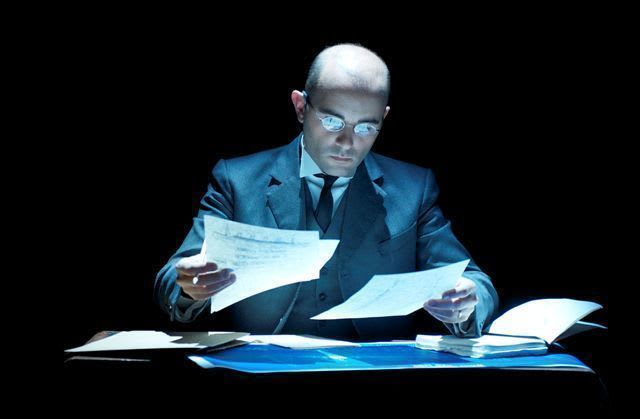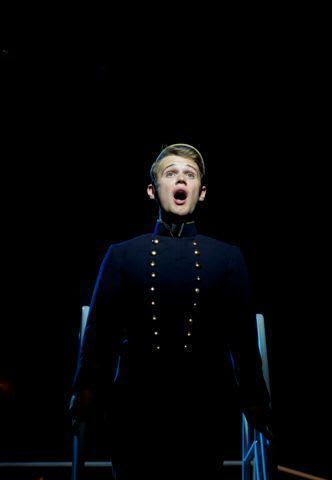 It has taken a long time for this 1997 Tony Award-winning Broadway musical to reach London.
Its première here (there have been earlier productions in Ireland and Wales) is being described as "an intimate chamber version". The scale of Southwark Playhouse does give it intimacy and involvement but it is also a full-blooded, passionate, pulsing show that's a million miles (nautical or terrestrial) from the gentility and quiet charm that "chamber" might suggest.
RMS Titanic's story is well known so the late Peter Stone's book does has only to outline it and can concentrate on the divisions of class and cash that so compartment the liner's passengers and the wrong priorities that led to the disaster.
The stage becomes first class ballroom, second class deck or steerage according to how it is peopled and the ship's own hierarchy is equally mirrored: a single phrase takes the chain of command from bridge to engine room to stokers. Distinctions are emphasised rather than confused by the same actors playing different classes with some rapid transformations.
Maury Yeston's music largely matches its melodies and rhythms to speech patterns. The sound and sense of his sometimes rather literary lyrics come through clearly or sometimes may build to multi-voiced crescendos. If the music follows the words rather than minting whistle-on-the-way-home tunes I'm not complaining, they work dramatically.
There are a couple of more standalone numbers such as a romantic duet for Macy's elderly co-owner Isidor Straus and his wife Ida (beautifully played by Dudley Rogers and Judith Street) and a positively operatic trio as White Star Line Chairman J Bruce Ismay (Simon Green), who had insisted on ever-faster speeds despite this being a maiden voyage, Captain Smith (Philip Rham), and designer Thomas Andrews (Greg Castiglione) argue who is to blame after disaster strikes.
With a wall that looks like the riveted metal of a ship's hull, a gallery with deck rails and a push-around metal stair, designer David Woodhead makes the whole theatre seem shipboard. He keeps decks clear with the minimum of props and furniture only and when they are needed so things move swiftly. Costumes are colourful and atmospheric, much aided by Howard Hudson's lighting.
A projected White Star insignia on the floor in front of a desk at which marine architect Andrews works with a Titanic blueprint before him sets the scene as the audience assembles. When the band strikes up, a successive sequence of songs has owner Ismay extolling the scale and beauty of the ship, his "floating city", before both crew and passengers arrive on dock.
As they gaze up in wonder at its scale, the ship seems to tower behind you and then the vessel begins its voyage with "Godspeed Titanic". It is a musical feast already that sets up pride in a technological triumph and the mood of optimism of those who believe their journey leads to a new and better life.
That optimism is maintained, even as Ismay's orders and minor incidents chart the pattern that we know leads to disaster. But as things build to their tragic outcome, the personal vignettes which contrast and demonstrate the rigidity of class structure provide an ongoing social commentary.
In First Class, captains of industry and their wives dine at the Captain's Table talking of investments and scientific advance. In Second Class, Alice Beane (Celia Graham) in her fashionable outfit wants to move up a notch and finds a way of slipping into First, while her husband (Oliver Hembrough) urges her not to aspire above their income.
Caroline Neville (Claire Marlowe) born into an aristocratic family but now eloping with the lover (Nadim Naaman) she met working on a ship on an earlier voyage, is finding it difficult to adjust to not being in first, especially when she is recognized by one of the stewards, Etches (James Hume).
Down in steerage, there's farmworker James Farrell (Shane McDaid) and a trio of Irish girls called Kate (Scarlett Courtney, Grace Eccle and Victoria Serra).
Up on the bridge there is Captain Smith and First Officer Murdoch (Siôn Lloyd) passing orders down to the crew represented by lookout Fleet (Leo Miles), telegraphist Bride (Matthew Crowe), bandleader Hartley (Jonathan David Dudley), chief stoker Fred Barrett and a couple of the 14-year-old bellboys.
There are strong performances throughout and it is well-sung (though one young man seems short of consonants) with a first class band under MD Mark Aspinall, if fractionally too loud.
Thom Southerland directs to great theatrical effect. There is feeling without any slush sentiment. He keeps a delicate balance between the joy of the voyage and our ominous foreknowledge of what's ahead.
The disaster itself is delicately handled and things go out on a feel-good, applause-building chorus but, looking down as you leave the theatre, the cost is touchingly remembered as the names of all those lives lost appear beneath your feet.
Reviewer: Howard Loxton