Titon et l'Aurore
Jean-Joseph Cassanea de Mondonville
Opera Comique, Paris
Released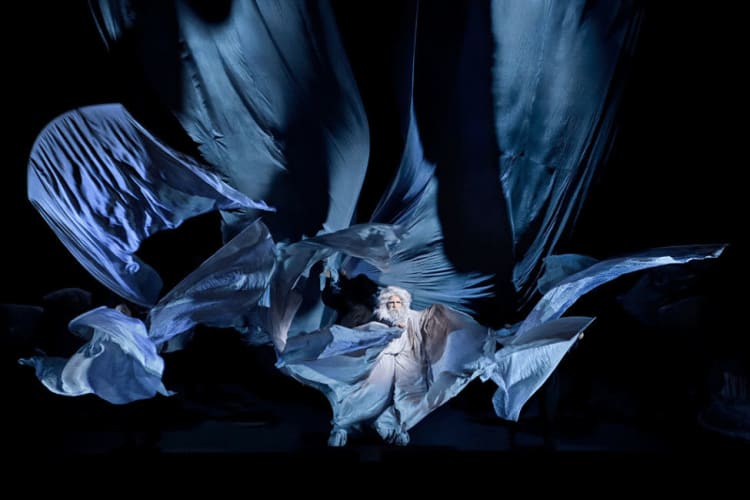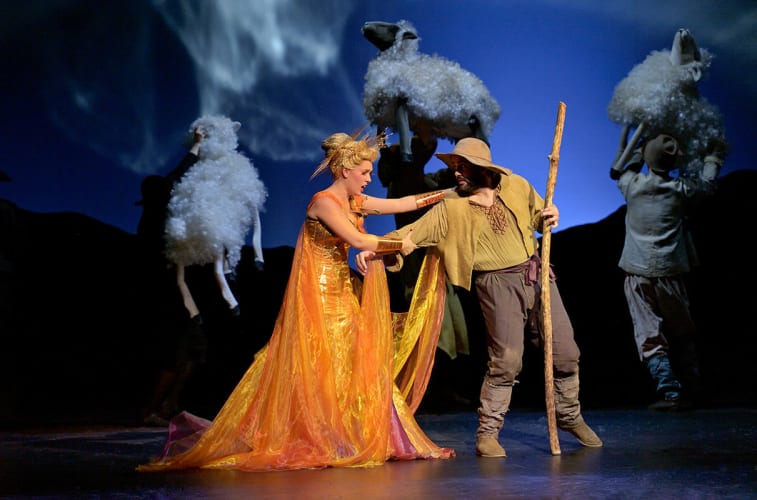 Madame de Pompadour scored quite a hit dressing up as Aurora at the court of Versailles and singing of her fidelity to her lord and shepherd Louis XV.
Never one to miss the opportunity of cashing in on royal favour, she had the idea of a full-length work on the theme and in 1753 turned to Jean-Joseph Cassanea de Mondonville, a champion of the established, formal French style of opera-ballet then under threat from the more frivolous opera buffa productions being mounted by Italian interlopers.
Titon loves Aurore, the dawn goddess, who is also desired by the wind god Éole. The latter seeks the help of Palès, goddess of shepherds, who has her ovine eyes on Titon, so when he rejects her advances, she prematurely ages him, setting quite a dilemma for the youthful Aurore. Enter Amour with the power of rejuvenation and all rejoice, not omitting a hymn of praise to the power and glory of the 'god' who really reigned over them.
Gods and shepherds, nymphs and angels, love and jealousy and a nod to the court too—no wonder the show proved a hit, with audiences queueing from 4PM for a ticket.
For this 2021 production, add sheep, more of them than might have escaped from Aardman Animations' Farmageddon, leaping, dancing, flying, and in a stack nine beasts high, as devised by New York director and puppet master Basil Twist. It's amusing at first, although the usual effect of counting sheep cannot be entirely denied.
Twist also uses swirling silk streamers for fire and wind to dazzling effect, plus light projections that brilliantly announce the arrival of Amour in a glittering ball of blue crystal.
Less successful is the substitution of puppets for the statues brought to life in the prologue by Prometheus. However clever the puppeteers, it seems a poor exchange for the dancers who would originally have populated the scene, although it's unlikely that they would have got up to the randy exchanges engaged in by their inanimate replacements.
Only one genuine dance scene survives, for a rustic chorus at the end of act 1. It's a rather timid effort but even so, by act 2 something similar would have been welcome instead of the gavotte for rampant rams.
Despite the rivalry of operatic forms, Mondonville made free use of Italianate writing, particularly for Titon, who has the longest ariettas in the opera. Reinoud van Mechelen cleverly matches his delivery style to the remands of the role, over languorous strings marking the rising dawn, with a special timbre as an old man, and full of serene happiness on his restoration to youth, marked by long lines of coloratura.
Most of the other solos are extremely short—more's the pity when Gwendoline Blondeel sings airs such as her final "La tourterelle tendre" so sweetly. Renato Dolcini's Prometheus gets the show off to a fine start with the gentle "Quelle agreable melodie" and Julie Roset brings shining clarity of voice to match her sparkling C18 courtly costume as Amour.
The most interesting role is that of Palès, superbly interpreted by Emmanuelle de Negri, by turns tender, cruel, ingratiating, loving and vindictive. Her joyful celebration of wicked deviousness with Marc Mauillon's Éole is one of the production's highlights.
Another is Mauillon's furious energy in the storm scene, wonderfully accentuated by conductor William Christie and Les Arts Florissants. Occasional glimpses of the pit demonstrate the refinement of their interpretation of every phrase.
Reviewer: Colin Davison