Titus Andronicus
William Shakespeare
Hiraeth Artistic Productions
Arcola Theatre
–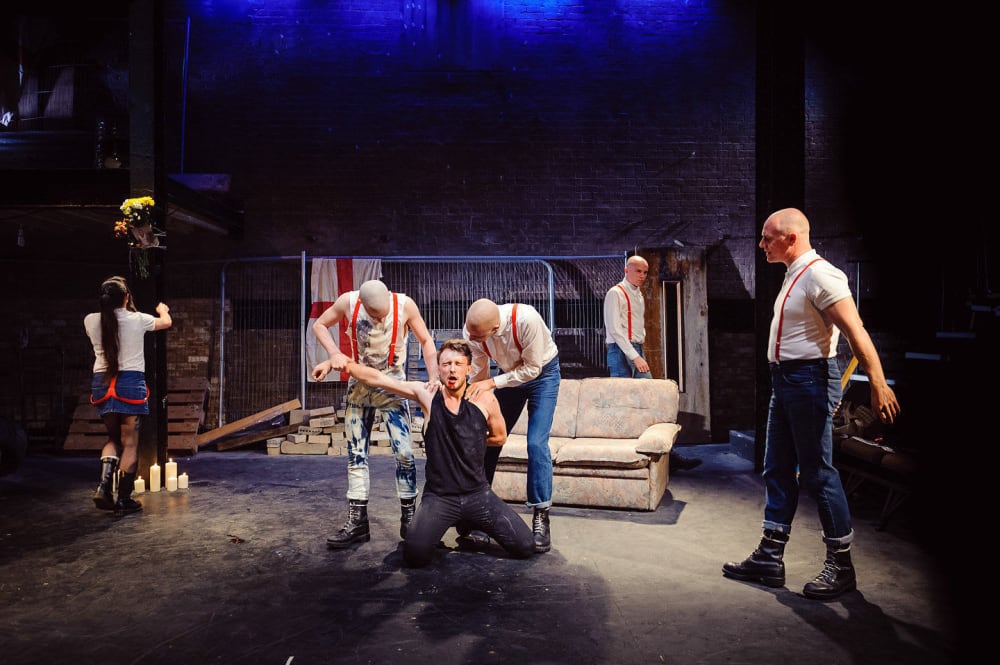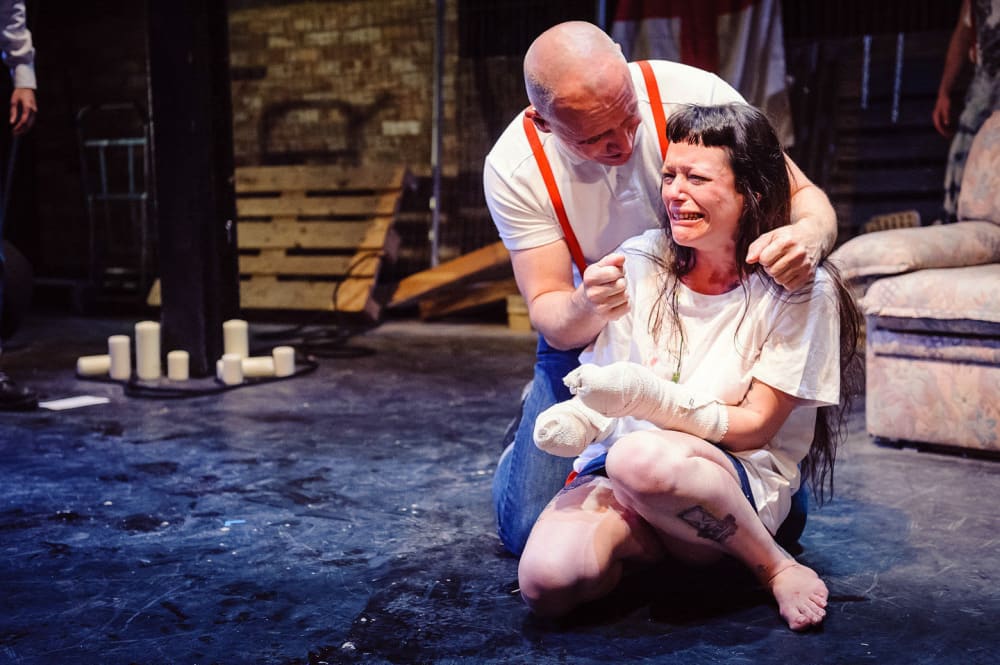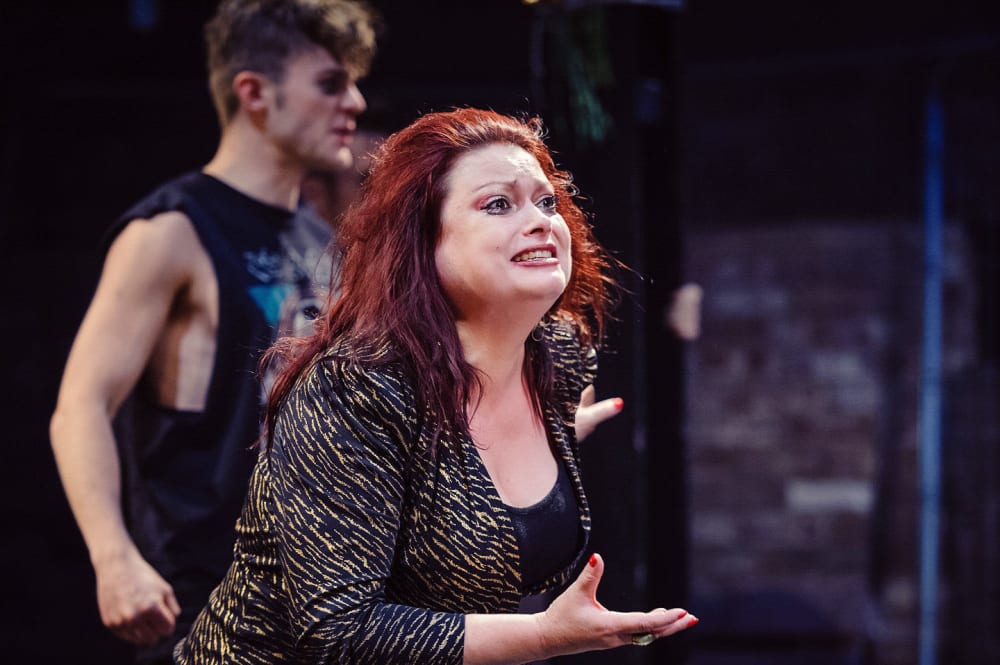 Skinheads and Shakespeare. These are not words that you would expect to hear in the same sentence, but Hiraeth Productions hurl the two together in their striking version of Titus Andronicus. Saturated in blood, gore and revenge, Hiraeth presents a gritty and aggressive take on the brutal coup-de force that is Shakespeare's early revenge tragedy.
This sinister tale of honour, rivalry and warfare is mapped onto 1980s Britain, and the audience is thrust into the dark underbelly of extremist skinhead subculture. Ancient robes are exchanged for ripped jeans and lace-up boots, and the Goths become Irish immigrants, modernised (for their literal namesake) with black, gothic attire.
In the midst of a vicious turf war, Titus's son is murdered by Alarbus (son of Tamora, Queen of the Goths) and a horrific cycle of death and destruction ensues. The wooden flooring and rough brickwork of the Arcola Theatre, littered with rubble, tin cans and an England flag, add to this raw, politically-charged atmosphere and effectively transform the empire of Rome into the empire of London's unforgiving streets. 
Titus Andronicus (David Vaughan Knight) and his skinhead crew have a powerful presence, and give the play a real visceral energy as they leap around the stage, their language oscillating between modern obscenities and poetic verse. Vaughan Knight strikes the perfect balance between aggression and tenderness, as his monstrous actions are counterpointed against his sense of familial preservation and paternal love.
Most impressive is Maya Thomas, who delivers an utterly captivating performance as Titus's daughter Lavinia. Initially lively and antagonistic, she is brutally raped, has her tongue cut out and hands chopped off. Thomas consequently spends the rest of the play unable to communicate, but depicts the silent pain of this violated woman with an exceptional level of emotional intensity.
For all the power of the skinheads, the goths fall short on matching their energy. Tamora is a cold-blooded matriarch, arguably one of the most powerful and manipulative characters in Shakespeare's text. She has her sons wrapped around her finger, ordering them to rape Lavinia with the horrifying command: "the worse to her, the better loved of me".
However Rosalind Blessed's Tamora occasionally lacks the authority she is meant to instil. Rushing her lines and wrapping herself around her emperor husband Saturnine (Pip Gladwin) and lover Aaron (Stanley Browne), Blessed panders to the men around her and subsequently loses the depth of Shakespeare's vengeful Queen.
Before the rape of Lavinia, Chiron (Adam Lawrence) and Demetrius (James Clifford) strut around the stage, thrusting at audience members to the tune of The Human League's "Don't You Want Me Baby". While presumably influenced by the genre of ultra-violence—a la Kubrick's 1971 adaption of A Clockwork Orange—the juxtaposition in this scene feels gratuitous rather than sinister.
Unlike the intricate, unfolding narratives of Shakespeare's later work, Titus Andronicus is driven by pure bloodshed. The proliferation of violence means that the play is exhausting, both to watch and to perform, but director Zoe Ford has done a commendable job at staging this testosterone-fuelled blood-fest with relentless, Tarantino-esque force.
Reviewer: Rhiannon Kelly