Titus Andronicus
William Shakespeare
Arrows and Traps Theatre Company
New Wimbledon Studio Theatre
–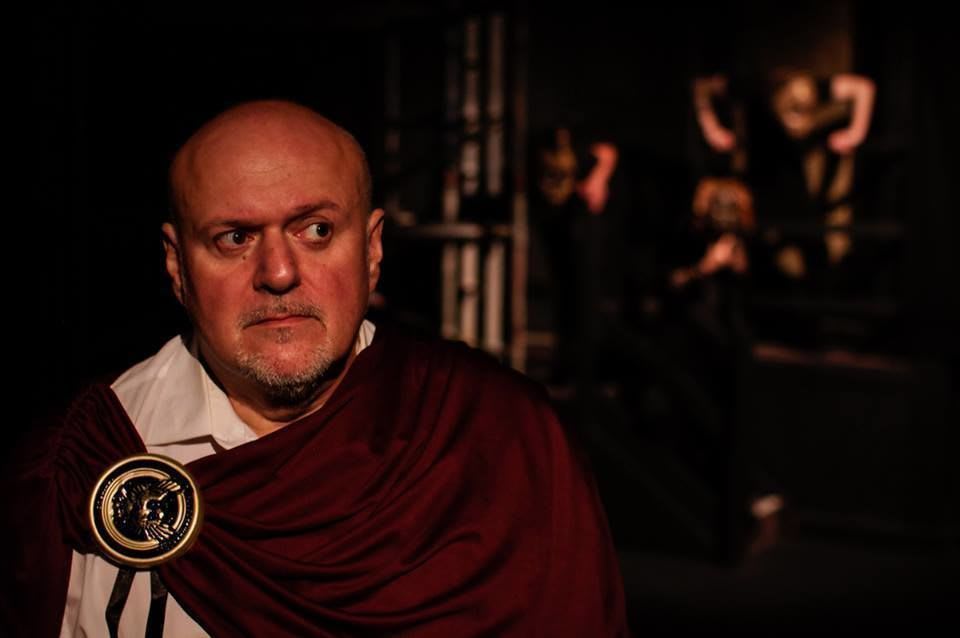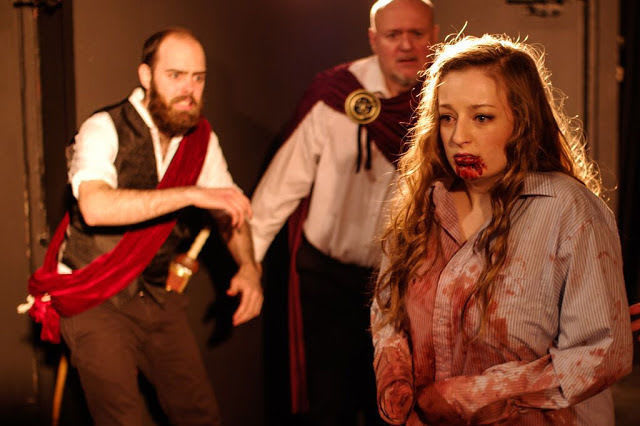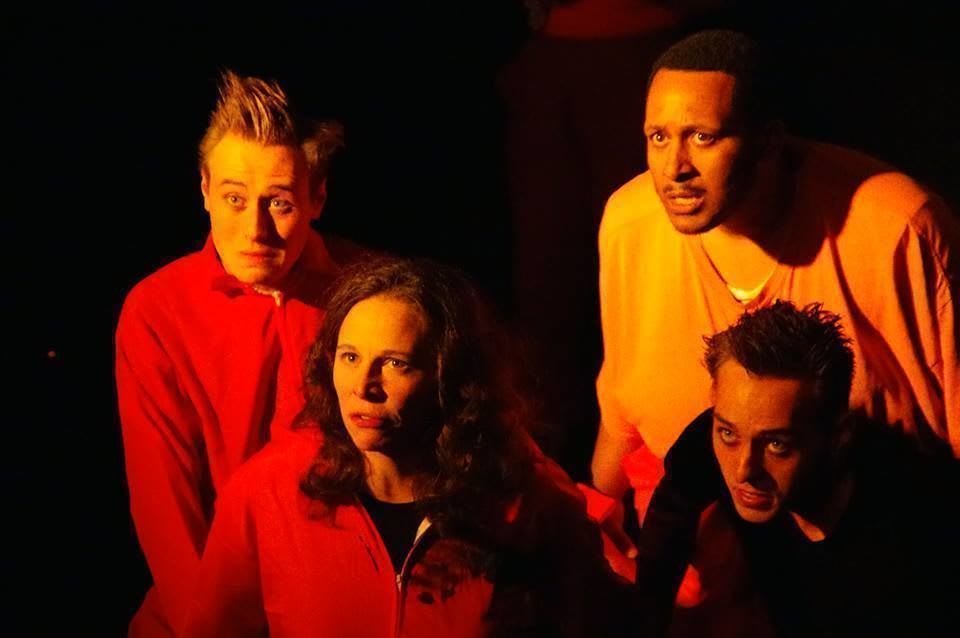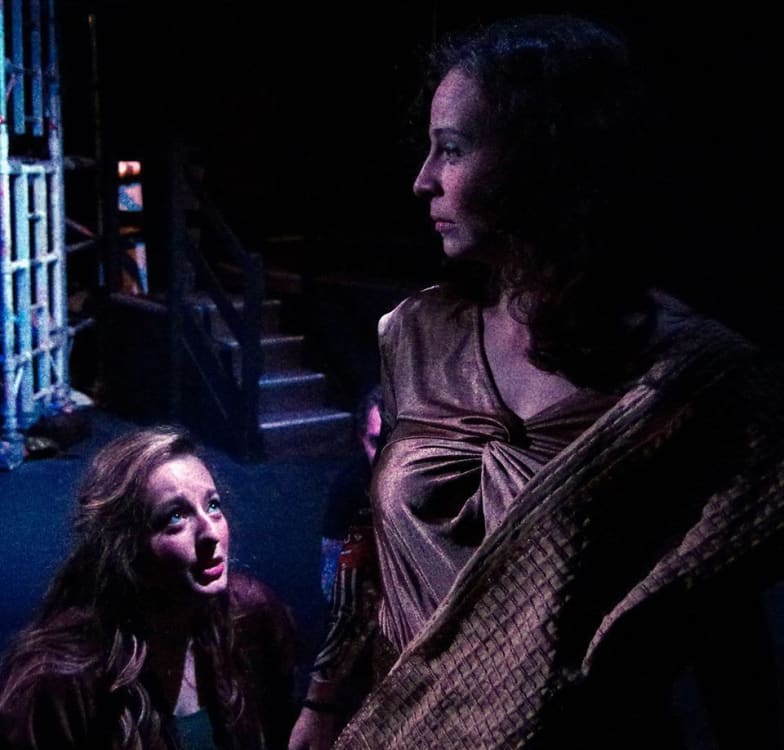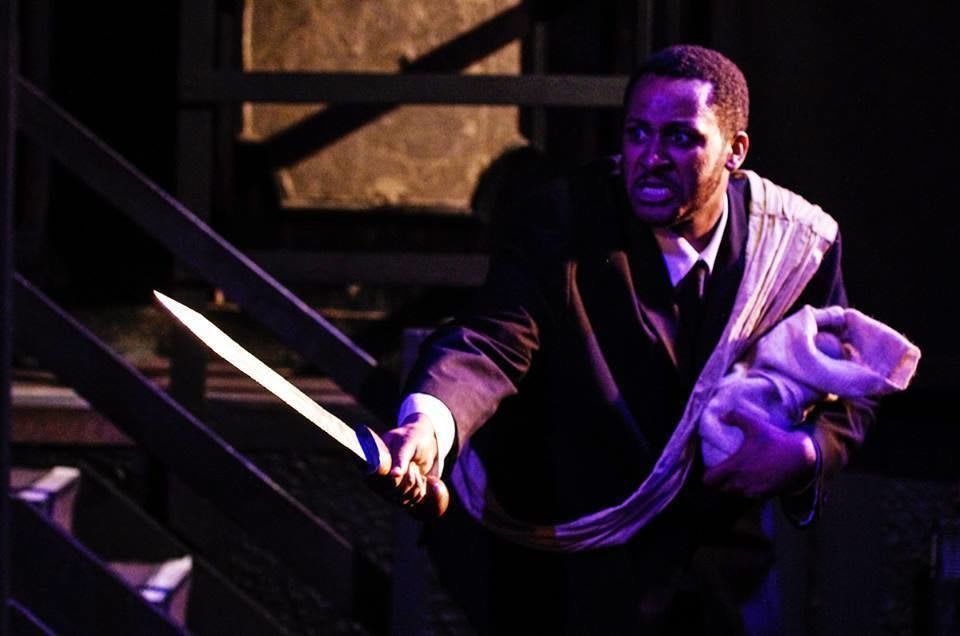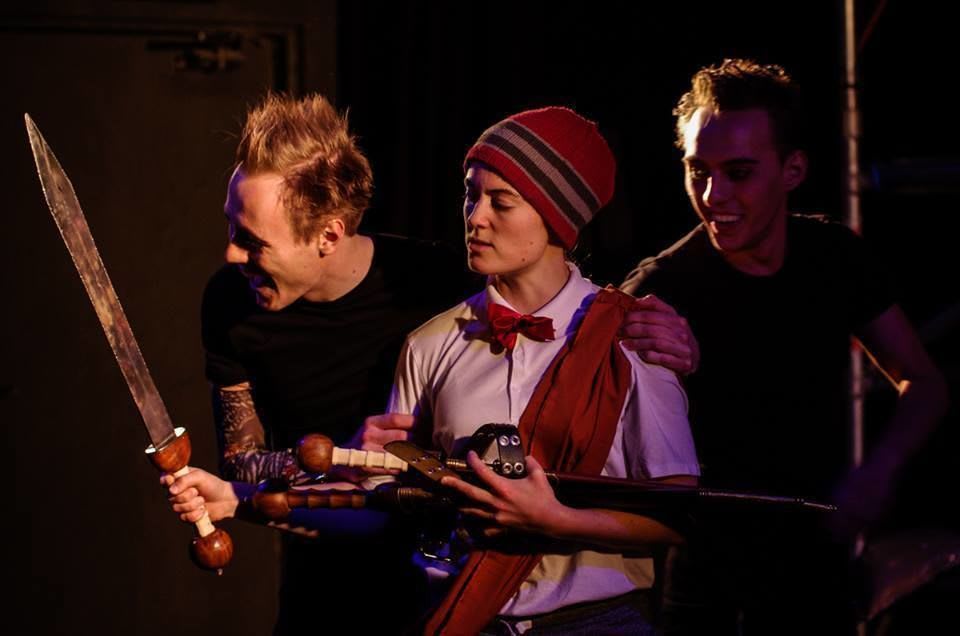 Rape, mutilation, cannibalism (and cookery), with murders and limbs chopped off in full view of the audience make this strong stuff. Ross McGregor's latest production for Arrows and Traps is fast-paced and straightforward presenting a clear storyline despite some cuts. It puts its horrors all on show but its strength lies in making its pathos more powerful than its melodramatic moments.
This blood-basted tragedy, Shakespeare's first and a popular success with Elizabethans, fell out of favour. It was perhaps too vomit-makingly violent for less bloodthirsty audiences. Peter Brook's 1955 RSC production put it back on the map, though when Walter Hudd staged it a couple of years later as part of an Old Vic complete Shakespeare cycle it was trimmed to share a double bill with the Comedy of Errors.
It is seen more often now. Perhaps modern audiences have stronger stomachs: reported faintings now seem to increase its appeal. At a time when its violence is outdone by Hollywood movies and computer gaming, let alone the real life horrors of today's world, there's a powerful resonance. Its blinkered protagonist could be an analogy for a very contemporary blindness and Matthew Ward, who plays titular Titus, delivers a performance that demands understanding however alien his attitudes to modern mores.
Titus Andronicus is not a figure from real Roman history. This military leader and prodigious begetter has already lost 20 sons fighting for Rome when he returns a victor from battles with the Goths, bringing their Queen Tamora and her three sons as prisoners. The emperor has died; his sons vie for election to the succession. Rome wants Titus but he refuses, requesting "a staff of honour for mine age but not a sceptre to control the world."
He nominates Saturninus, the eldest claimant, as the Emperor's heir, welcomes his wish to marry his daughter Lavinia (although she's contracted to the other brother, Michael Bagwell's Bassianus).
The Andronicae ask for the life of Tamora's eldest son as sacrificial funeral offering when burying their slaughtered brothers. Tamora's boy is dragged offstage to be killed but the funeral has hardy finished before Titus is killing one of his own boys for opposition to Lavinia's marriage. Titus lives by a code of obedience and honour, however warped its application seems: and thus a tale of blood and revenge is set in motion.
A scaffolding tower and tables to use as chopping blocks and for a banquet form the simple staging and Lorraine McGregor's costuming creates a Roman look by adding occasional cloaks, sashes and sword belts to modern dress. It emphasises the political posturing at the play's opening and aids the intimacy with which Titus share his thoughts.
The colourful tattoos of Tamora and her sons and their hairstyles both suggest those Rome thought tribal barbarians and hint at modern "Goths" but, though the orange overalls they first appear in have immediate Guantanamo Bay associations, there doesn't appear to be a clear political parallel.
In general, the text is well delivered, though if Elizabeth Appleby took things more slowly we might see more of Tamora's underlying evil, and Gareth Kearns makes Saturninus such an obviously phoney you wonder why even Titus can't see through him. But this Titus, simple soldier rather than politician however great a former general, has a precarious hold on real things and follows a code those outside his family have already abandoned.
Matthew Ward plays him quietly but with great concentration, making occasional outbursts the more powerful. There is a point when you feel him slipping in and out of dementia before adopting a mad vengeance.
Queen Tamora's black lover Aaron is a conventional Elizabethan villain. Spencer Lee Osborne doesn't make him melodramatic and when Shakespeare lets him reveal a spark of humanity he makes the most of it.
Remy Moynes is a touching Lavinia, a female pawn in the hands of men. Tongueless and limbless, she sustains a physical tremor that suggests her awful anguish.
Will Mutum and Alex Stevens make the Goth sons a very modern pair, like knife-bearing street gang members. The Andronicae are less showy. Mutius, Martius, and Quintus (Alice Trow, David Lenik and Cliff Chapman) soon get killed but Samuel Morgan-Grahame's Lucius and Pippa Caddick's Young Lucius help sustain the play.
Modern dress makes Cornelia Baumann's Marcia entirely plausible. Indeed, a female version of Titus's brother Marcius makes her even more natural, the caring concern he shows in contrast to Titus's rigid authority.
As in so many tragedies, Shakespeare has a brief clown sequence. Today it is not really funny. McGregor's makes this a programme-bearing pigeon fancier link with the audience who can fill in for assorted other roles. He has Annie McKenzie play her as a friendly sort of yokel. It is no fault of the actress that with her a pigeon-eyed beanie hat and "I love pigeons" she doesn't quite seem to fit in.
That's something of an oddity but there are other imaginative touches from a director who always tries to do something different when presenting plays by Shakespeare.
Reviewer: Howard Loxton