to a simple, rock 'n' roll... song
Choreography by Michael Clark, music by Eric Satie, Patti Smith and David Bowie
Michael Clark Company
Barbican Theatre
–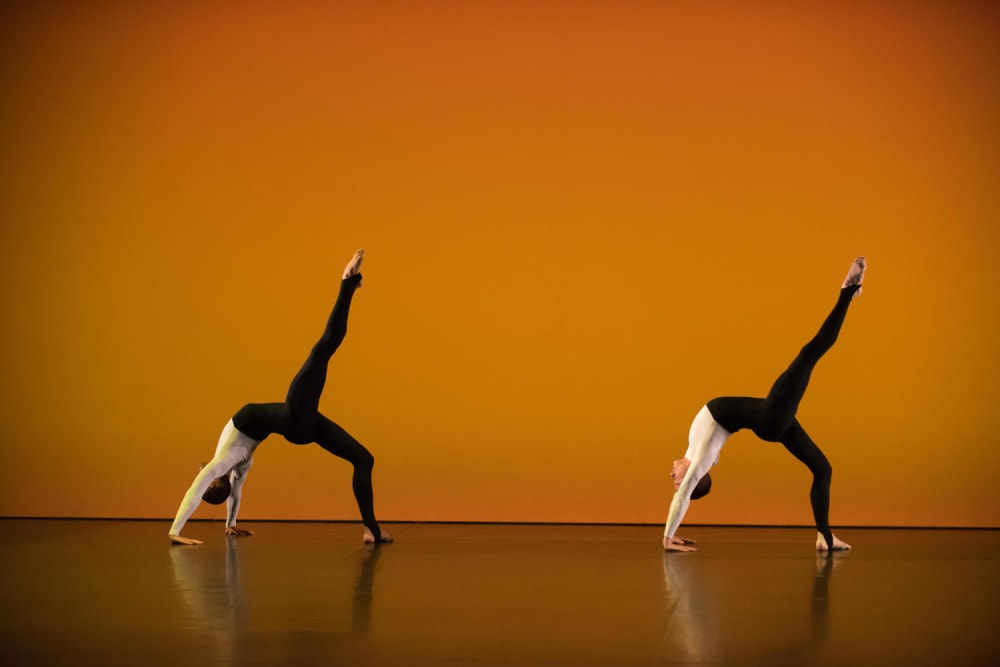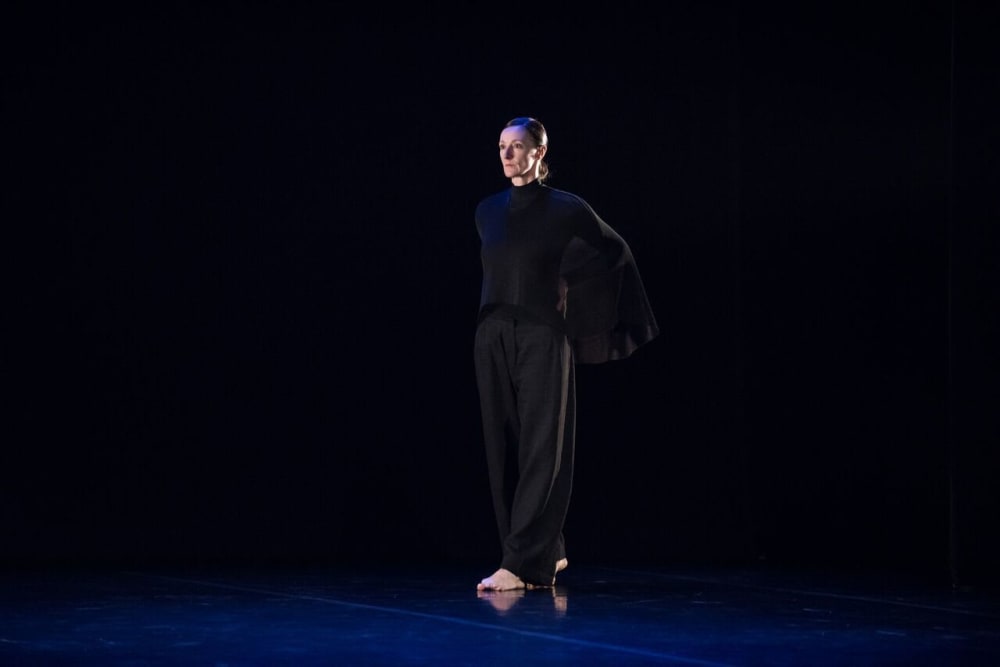 This Clark triple bill start slowly and gently with Satie Studs / Ogives Composite, danced to music by Satie that is in part a reflection on the way others have choreographed to Satie but it is typically Clark in its precision.
A line of dancers advances in white tops and black leggings, leaving a body to twist on the floor. Rising humped from the floor, they slowly stand, sharp angles mixed with arabesques, brief runs with a leap. One group is replaced by another, arms semaphoring; there are soft jétes and head balances before things speed up a little with turning jumps. Backed by a wash of coloured light like a sunset, it is choreography that makes what could be awkward seem elegant.
Land, which follows, is a musical contrast, danced to tracks from Patti Smith's 1975 punk rock debut album Horses. Their spines straight, heads stretched skywards, the dancers move with stately precision. Once again, the dancers are black and white with shiny black trousers reflecting light, the men's with especially large flares.
In contrast behind them is the frantic animation of Charles Atlas's video Painting by Numbers, first pulsing rings, and then the swirling movement of a cosmos of numerals. Each movement is precise but dynamic, angled legs thrust out, gyrating pelvises, two men vertically entwining one upside down in a brief duo, cool choreography that is strangely erotic.
After the interval comes my mother, my dog and CLOWNS! which is danced to a sequence of four David Bowie track. It begins with Bowie's Blackstar, the dancers in shiny grey body suits, bodies angled, the lighting makes them look like pewter against the blacks behind them and emphasises pectorals. Hands keep returning to a low second position. There is something robotic about the movement and the dancers look like something out of Lang's Metropolis. A woman in a hanging black gown drifts in and out, so different: upright and hieratic, her arms forward as though making an offering.
Then the blacks fly out and the dancers return to earlier Bowie numbers, their bodies now bright shining bronze (is it just the lighting or are these different costumes?). There is a game of blind man's buff with one girl in a blindfold then, as the dance becomes more joyful, bodies become orange topped by golden heads and shoulders.
Michael Clark is no longer the bad boy of ballet; over three decades, he has become an established part of our dance establishment and an Associate Artist of the Barbican but he is still very much his own man with a very personal style that this enjoyable programme continues. Its always engaging and leaves you wanting more—and indeed at about 80 minutes, including interval, it is a short show.
Reviewer: Howard Loxton