To Have To Shoot Irishmen
Lizzie Nunnery
Almanac Arts and Claire Bigley
Omnibus Theatre
–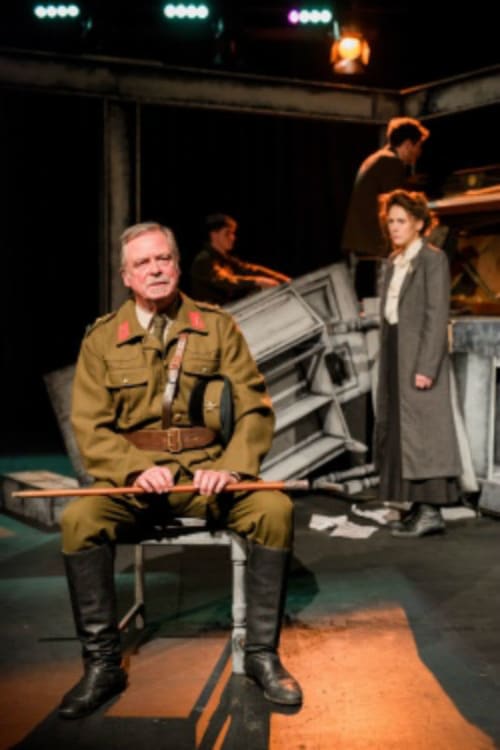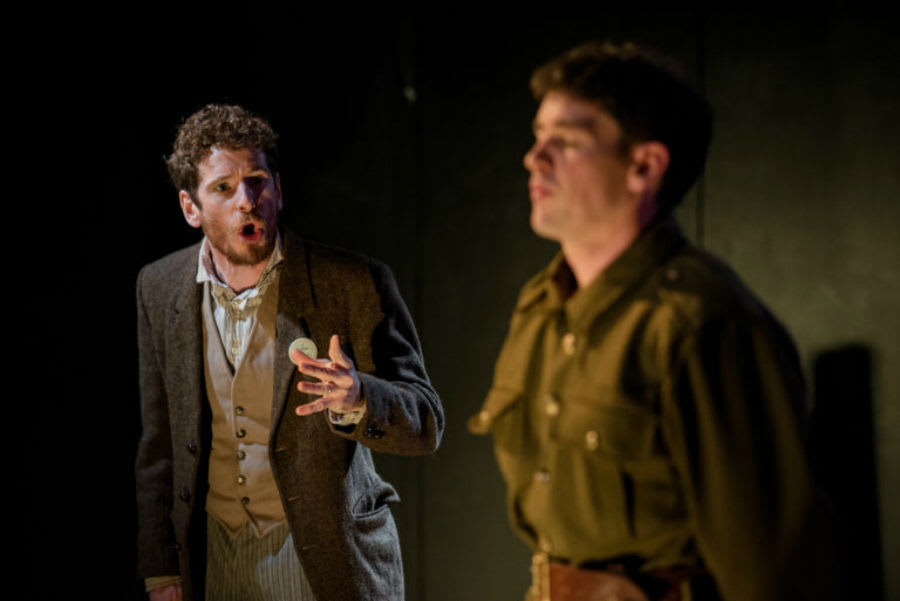 There is a haunting elegiac mood to Lizzie Nunnery's play about the killing of the writer and radical campaigner Francis Sheehy-Skeffington (Frank) in April 1916.
It opens with a woman walking the streets of Dublin looking for her husband Frank. (Gerard Kearns) Her words are poetic and intense, the imaginative lighting giving the scene an unsettling, dreamlike quality.
Frank is a pacifist, a supporter of women's suffrage, a position he proudly displays on a badge he wears on his jacket. And though he supports home rule, he does not agree with the 1916 uprising.
In fact he spends his time during the uprising trying to stop the looting of shops and even attempting to help a wounded British soldier.
Therefore it is a surprise that he should be murdered by British soldiers not in the heat of any fight but after they had stolen his money and badge and kept him in a cell overnight.
In brief scenes interspersed with incredibly moving songs on a striking set, we witness elements of this story.
Very early in the play, his wife Hanna (Elinor Lawless) is visited by Major Vane (Russell Richardson) who in defiance of the military has decided he must object to the killing and tell Frank's wife what happened.
There are also the fleeting glimpses of Frank in his cell talking with William (Robbie O'Neill), a young soldier stationed as a guard outside, of Frank's kindness when out of hunger and anxiety the guard has difficulty breathing,
This is a stunning production in which every movement, every song holds our attention and makes us want the outcome to be different than it is.
During the long night in a cell, Frank asks the guard, "will you speak for my life?"
But come the morning, that guard is one of those ordered by Captain Bowen-Colthurst to execute Frank alongside two journalists. It's just another British atrocity in Ireland that demonstrated their unfitness to rule the country.
The play does not show us what happened to the characters beyond the meeting between Hannah and Major Vane but their later history emphases the injustice.
Captain Bowen-Colthurst spent twenty months in detention before being released with a pension. Major Vane was dishonorably discharged for his part in the protest against the killings. Hannah was offered compensation which she refused because it was conditional on her saying nothing more about the murder.
Reviewer: Keith Mckenna