To Sir, With Love
E R Braithwaite, adapted by Ayub Khan Din
Royal & Derngate, Northampton and Touring Consortium Theatre Company
Royal and Derngate Theatre, Northampton
–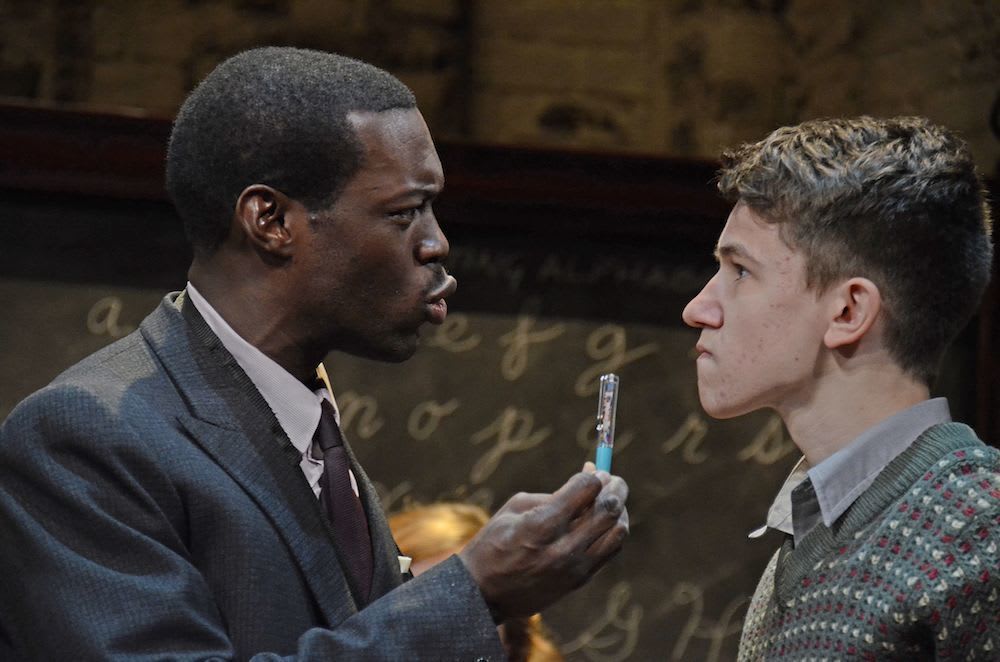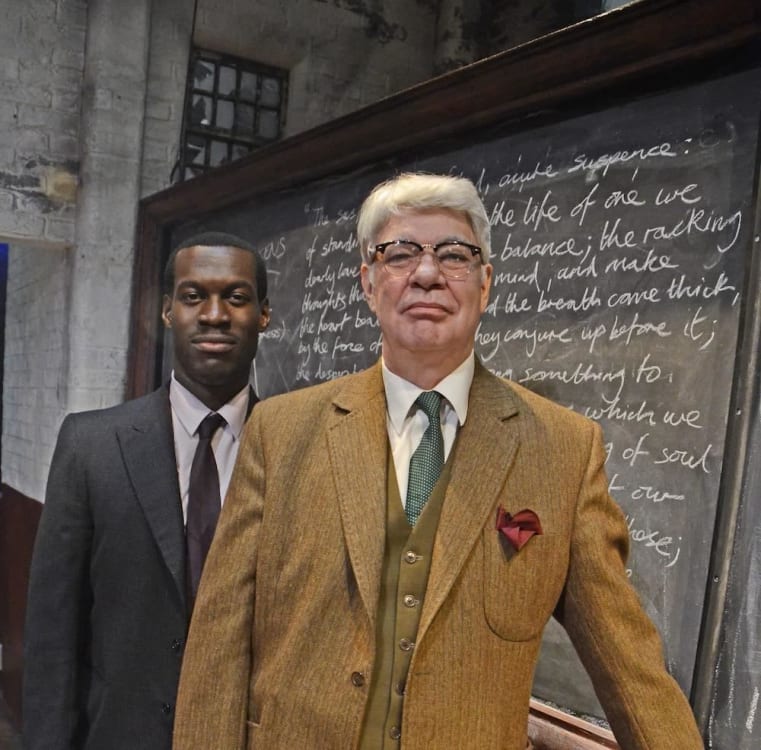 Theatre should always try to surprise and they managed it in spectacular style at last night's performance of To Sir, With Love.
Based on a 1959 semi-autobiographical book, Matthew Kelly announced at the end of the play that its writer, E R Braithwaite, is now 101 years old and lives in New York, adding with a smile, "so obviously we invited him to the opening night in Northampton".
Amusing for the audience, of course, but Kelly really did have stars in his eyes because he turned to the stalls, proclaiming: "And he said yes!".
At that point there were gasps, some tears and an instant standing ovation as Mr Braithwaite made his way on to the stage to wave at us and to blow a kiss. A truly memorable ending to a good night at the theatre.
What comes before is a clever re-working of the story which charts the experiences of a novice, black teacher in a post-war, east London school.
Ricky Braithwaite (Ansu Kabia) has served his country with distinction as an RAF pilot but whatever the enemy could throw at him could not prepare for the prejudice and lack of discipline ingrained in this teenage mob.
The last teacher has done a runner, and it's easy to see why. One of his new colleagues, Weston (the excellent Paul Kemp), looks him up and down and observes, "Another sheep to the slaughter. Or should that be a black sheep?".
Weston's racist remark—one of many—draws surprise from the audience and his comments are mirrored by the pupils.
In a speech that might come from the mouth of a present day teacher, rather than one in 1948, Braithwaite complains in the common room, "They say and do anything they like without fear of repercussions and we are expected to put up with it".
But slowly, with stumbles along the way, Braithwaite earns their respect and trust, most effectively when he goes with his class to the funeral of a boy's mother. The pupil is of mixed origin, thoroughly confused about who he is and where he belongs, but Braithwaite teaches him to see more clearly.
As the play progresses, Braithwaite has an impact upon everyone around him: a girl with a crush, a fellow teacher (Peta Cornish as Gillian), Weston the cynical has-been who suddenly blossoms into a helpful, caring schoolmaster and, finally, Florian, the headteacher played by Matthew Kelly, who hopes that his new employee stays on at the school and rejects a job offer from an electronics company.
While the storyline probably doesn't offer many surprises at all, even to those who haven't seen the 1967 film version starring Sidney Poitier, the play—a co-production from Royal & Derngate and Touring Consortium Theatre Company—has heart and some genuinely touching moments and will have a life long after this version has finished.
The script by Ayub Khan Din (East is East) is beautifully judged with warmth and a lot of humour, while director Mark Babych brings it to life, making light of the potentially difficult scene changes as we switch back and forth between school, street and museum. Mike Britton's design, the shell of a 1940s classroom with suggestions of wartime bomb damage, is pitched just right.
The cast serves the play well, particularly Kemp, Nicola Reynolds as Clinty, Harriet Ballard as loudmouth Monica and Kabia in the main role. It has been a difficult few days for Kabia, who underwent surgery on Friday after being knocked from his bicycle while on the way to rehearsals. With his arm in a sling, he appears naturally distracted at times but one suspects he will grow into the role as the run progresses and the pain wears off.
Reviewer: Andy Plaice