To the Dam
John Clarke
24:7 Theatre Festival, New Century House, Manchester
–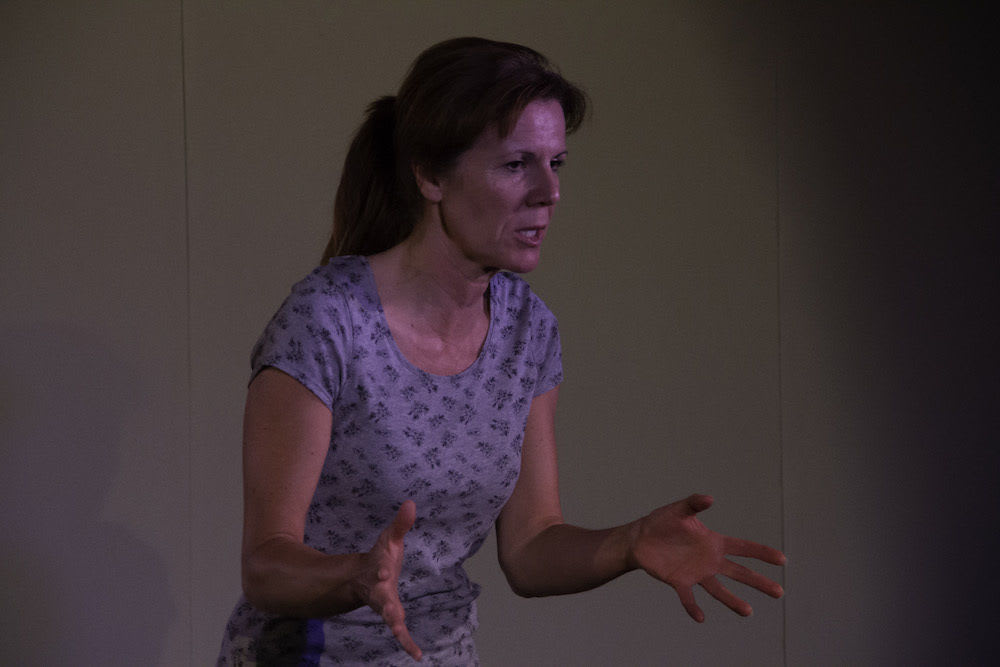 One of the shows opening this year's 24:7 Theatre Festival, this year celebrating its tenth birthday, is this monologue directed by the author.
Lisa is sat sketching—she draws, but she doesn't paint as she explains—as the audience enters to the sound of birdsong and distant water. We aren't told precisely where she is, but she lies on a rock, looking down on the dam and the swimmers, remarking that she "could do anything up here", although all she does is talk. The impression is of somewhere high up and deserted.
Lisa's story unfolds in a combination of narrative and flashbacks. She is still traumatised from the loss of a child some years ago and has since had a daughter, whose teenage rebellion against her mother has turned violent. We see her chatting up her future husband in a bar in a flashback, then learn of his infidelity with someone from work. In fact she doesn't have much going for her at all.
Clarke's script is a bit of a jumble with no real focus. This isn't so much a story where the disparate threads don't come together until the end as a collection of random subjects that aren't convincingly linked together; in fact he sometimes resorts to a blackout between subjects when there is no need for a time break. This skipping from one topic to the next is more like a stand-up comedy routine than a theatrical narrative, but without any laughs.
Jo Gerard gives a convincing portrayal of Lisa and copes well with the flashbacks, but there isn't much imagination to Clarke's direction and there are moments where I think some fresh directorial eyes could have got more from the script.
Some interesting ideas and a few good moments, but it doesn't add up to enough to sustain the hour.
Reviewer: David Chadderton