To Wong Foo: the Musical
Book by Douglas Carter Beane, music & lyrics by Lewis Flinn
Hope Mill Theatre
Hope Mill Theatre
–

Listing details and ticket info...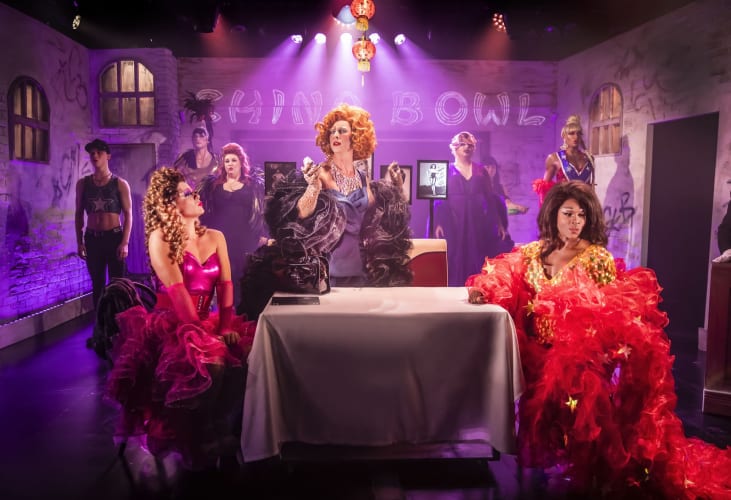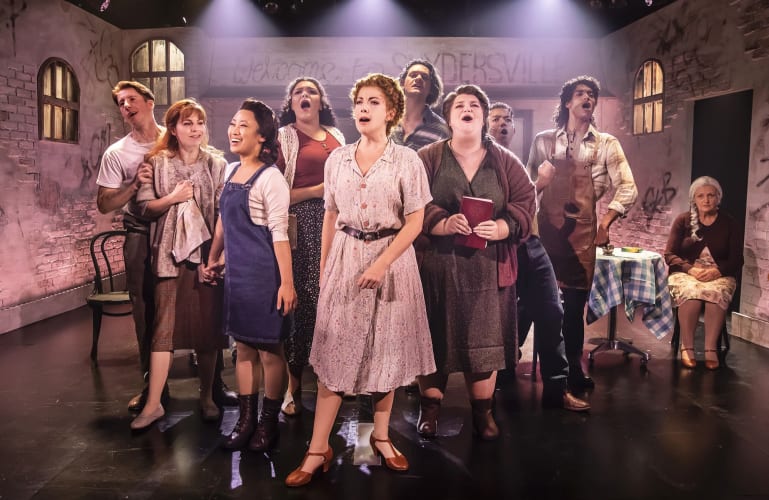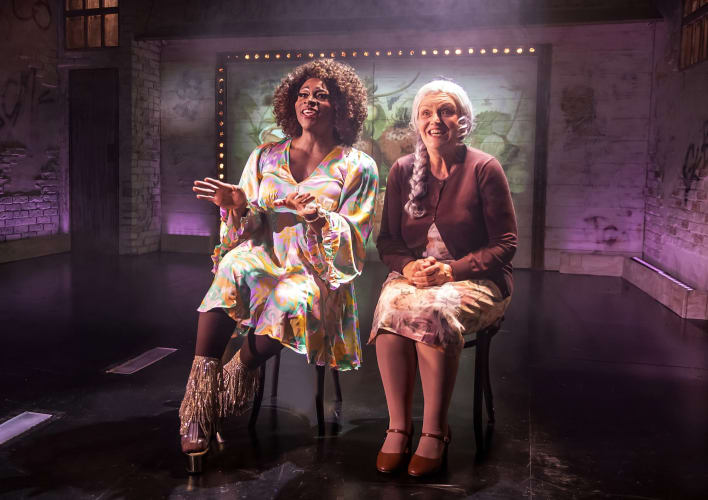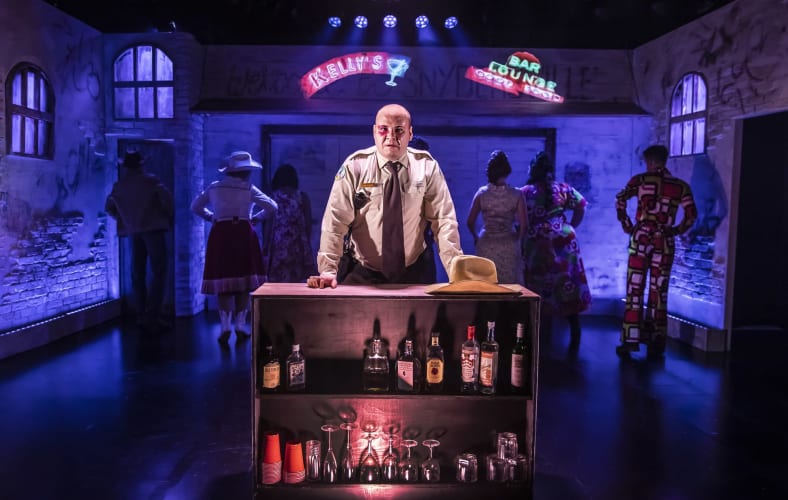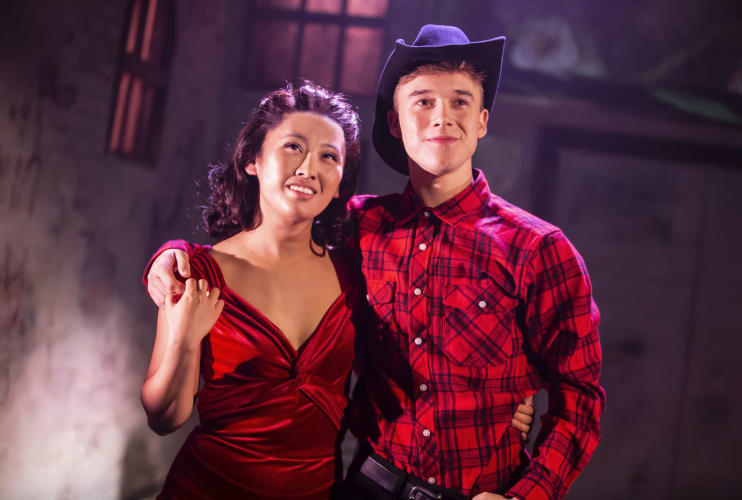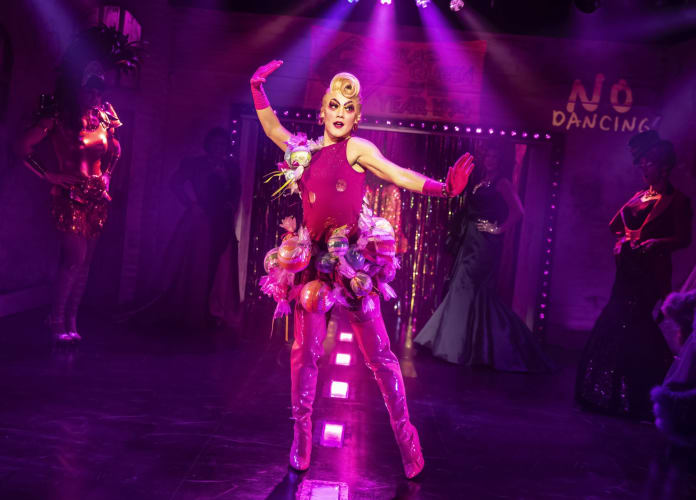 The cult film To Wong Foo Thanks for Everything, Julie Newmar—which had an all-star cast in 1995 including Wesley Snipes, Patrick Swayze and Stockard Channing with Ru Paul in a small role—has been adapted into a musical and directed by the film's original writer, Douglas Carter Beane, with songs by his husband, Lewis Flinn, and has its world première here at Hope Mill.
It opens at the Pyramid Club in New York, where the drag queens put on dresses and make-up to disco song "Feel the Light" then parade on stage before it is announced who has won the plane ticket to the Drag Queen of the Year finals in Hollywood. It is won jointly by prim Vida Boheme (Peter Caulfield) and sassy, cynical Noxeema Jackson (Gregory Haney), but Vida feels sorry for Chi Chi Rodriguez (Pablo Goméz Jones), who says she never wins anything. In some Rent-like recitative, Vida concocts a plan to exchange their two plane tickets for three bus tickets.
This doesn't work out, so they end up taking a car from Crazy Elijah (Lee Harris), who gives them the choice between a Toyota that will get them to Hollywood and a Cadillac that won't. In a choice of style or substance... well, you can guess what happened, and Elijah's prediction turned out not to be that crazy. But before they break down, they encounter sexist, racist, homophobic Sheriff Dollard (Duncan Burt), who gets a shock when he puts his hand up Vida's dress and they have to make a quick getaway.
They end up, by the end of act I, in the tiny town of Snydersville somewhere in the Deep South, where everyone wears varying shades of beige, friendly Carol Ann (Carolyn Maitland) is being abused by her husband Ed Earl (Lee Harris), young men Tommy Paul (Arthur Boan) and Willie Joe (Jermaine Woods) are disrespect to women and old Clara Pearl (Susie Fenwick) hasn't spoken for years. The highlight of their year is the upcoming Strawberry Social. Of course, all of these problems are solved and the three travellers have learned to love the people of whom were initially suspicious, because that's the kind of show this is.
It's a fun and idealistic show with a thin, predictable plot that may remind some of elements of Priscilla Queen of The Desert and Kinky Boots but without the depth of either of those shows. There is a fair amount of wit in the script, largely delivered by the excellent Haney as Noxeema, and an ending that probably deserves the overused word "feel-good". The songs vary in style from disco to 1940s female close-harmony (sung by the tyres on the car) to country to modern pop musical.
There are strong performances all round, but particularly from the central trio and Maitland, as well as Alexander Kranz and Emily Ooi as the sweet young couple Bobby Ray and Bobby Lee who finally get together by the end; they all bring a bit of feeling to some fairly thinly drawn characters. The unseen band provide a pretty full sound from just four musicians. The costume and make-up design team deserve a mention as their work looks pretty stunning—there are four people mentioned in the programme just for wigs.
While this new show isn't going to set the world of musical theatre on fire, it's an entertaining bit of fluff with a positive message of unity and tolerance—and isn't that something the world could do with now?
Reviewer: David Chadderton