Tony's Last Tape
Andy Barrett (based on the diaries of Tony Benn
Excavate presents the Nottingham Playhouse production
Omnibus Theatre
–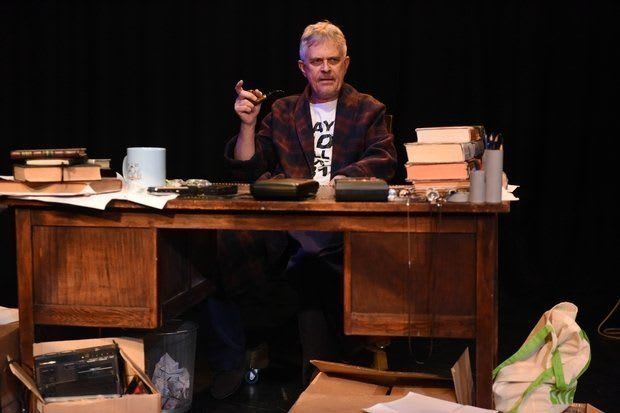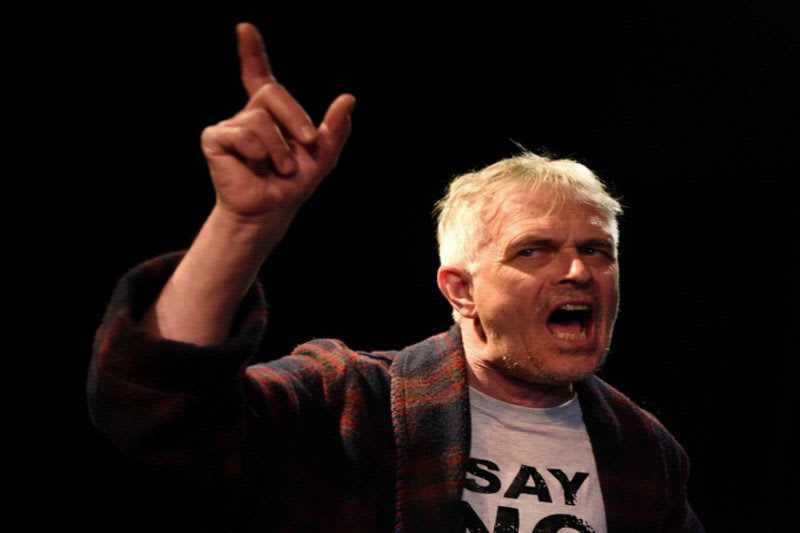 The elderly bloke who, unable to sleep, shambles in in a dressing gown isn't the way I would want to remember such a positive political figure but Philip Bretherton's performance as Tony Benn is a man who, though a little unsteady when he stands on his desk to replace a light bulb, has lost none of his convictions. Even the tee-shirt he is wearing makes a statement: "Say No to Poll Tax 1381", taking us back to both John Ball, the Peasant's Revolt and campaigning against Mrs Thatcher's Community Charge.
He still talks with passion about politics, but also of his time in the RAF, the inspiration of his brother Mike (another flyer killed just before Benn got his wings), of Caroline his American wife and his children. He has to deliver a eulogy at a funeral and sorts through the right political joke to use and, though generally he speaks warmly of people, there is rancour when referring to Tony Blair and similar less socialist Labour leaders.
This is a very selective dip into Benn's past. There is no reference to his battle to be able to resign the title he inherited from his father that temporarily kept him out of the Commons, little about his work as a Cabinet Minister or for his constituents in Bristol and Chesterfield and just occasionally a little more explanation might be helpful. Who is the Kutchinsky he refers to (actually the Russian assigned to accompany him on his 1971 visit there)? Is the Tom who went with him to China his Chesterfield agent Tom Vallins? But perhaps not giving explanations makes this sharing seem more private and this is a fascinating study that you don't need any prior knowledge to find very engaging.
This is a portrait of a rare politician: one who seems to really believe what he is saying, wants to change the world into a better place for everyone and is going to go on trying to do so. His was a charisma very different from that of the spin-doctor product.
Reviewer: Howard Loxton