Toro! Toro!
Michael Morpurgo, adapted by Simon Reade
Poonamallee Productions in association with Exeter Northcott Theatre
Tobacco Factory, Bristol
–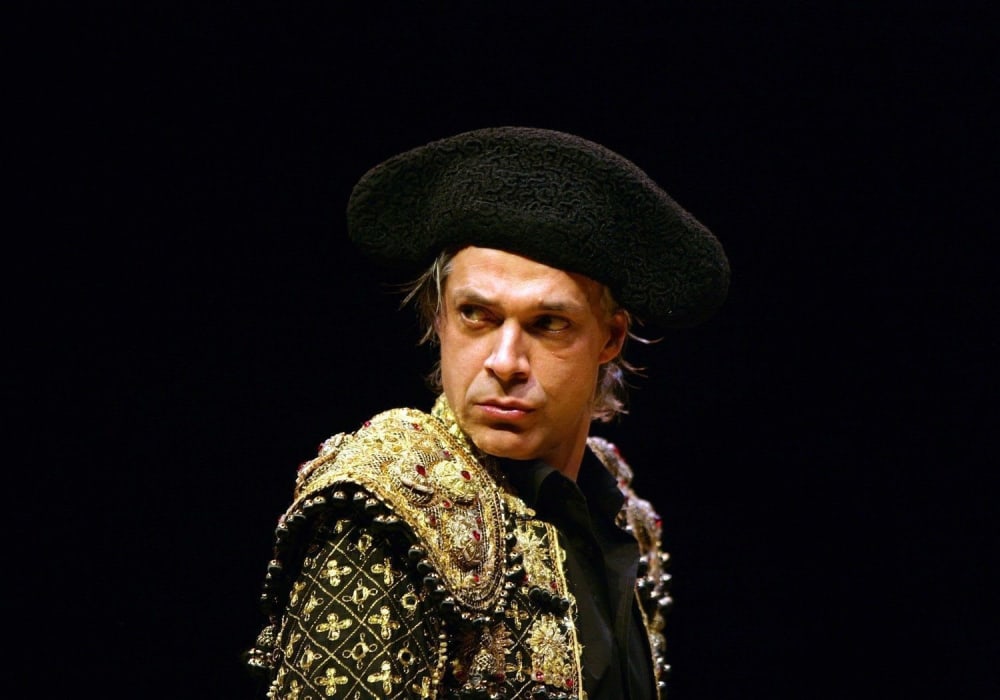 Morpurgo's study of a childhood lived in the midst of the Spanish Civil War is brought to the stage in this captivating one-man show.
Gary Turner plays Antonito, a 6-year-old boy whose Andalucían idyll is suddenly ravaged by a war he doesn't understand and, with seamless transformation, he also gives us the man who finally emerges from the battle.
Turner is a consummate storyteller, bringing Morpurgo's masterful story to life with cool Mediterranean charisma, coupled with all the gravitas of a man robbed of his childhood by the brutality of others.
Alex Twiselton's sound design and Howard Hudson's lighting lend Andalucían heat to Philip Wilson's stripped-back set design, which puts the corrida(the bullring) at the heart of the community in which Antonito is raised.
Turner recreates beautifully Antonito's relationship with a bull calf named Paco whom he has been entrusted to raise on his father's farm. The child comes to realise the violent fate which awaits Paco and his story develops into a freedom-fight of his own, every bit as impassioned and consuming as the political storm brewing over Spain which will come to change his world forever.
Turner's seductive Spanish tones and Mediterranean gestures are the perfect vehicle with which to deliver this tale, but his real master-stroke is the versatility of his physicality: he embodies all the balletic masculinity of the matador, the might and relentless courage of the bull and the child's wide-eyed incomprehensibility of man's potential to wreak havoc.
Ultimately, the pain and fear in Turner's eyes gives way to something altogether more hopeful, drawing his audience into Antonito's relentless optimism.
"Men and women have as much kindness in their hearts as they do evil".
It's a beautiful story, perfectly realised and performed with passion and vigour.
Touring to Swindon, Salford, Colchester, Buxton and Leicester until November 27.
Reviewer: Allison Vale