Tosca
Giacomo Puccini
Wiener Staatsoper
Released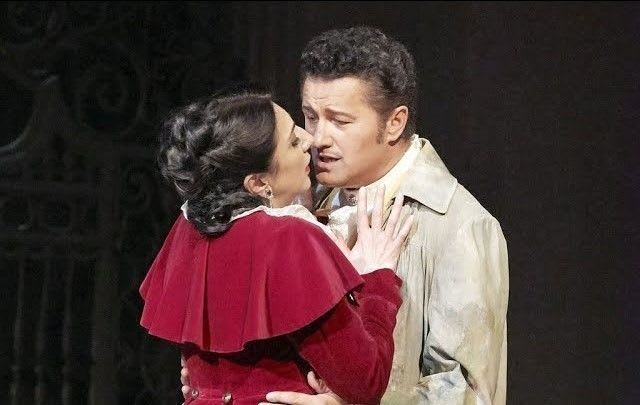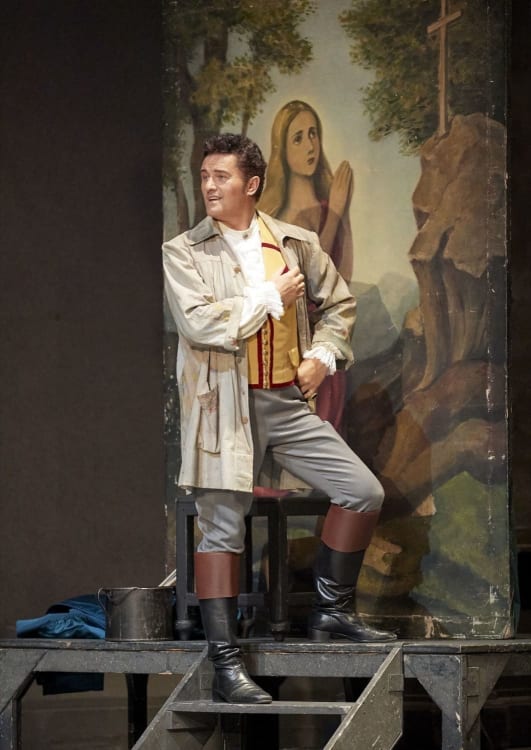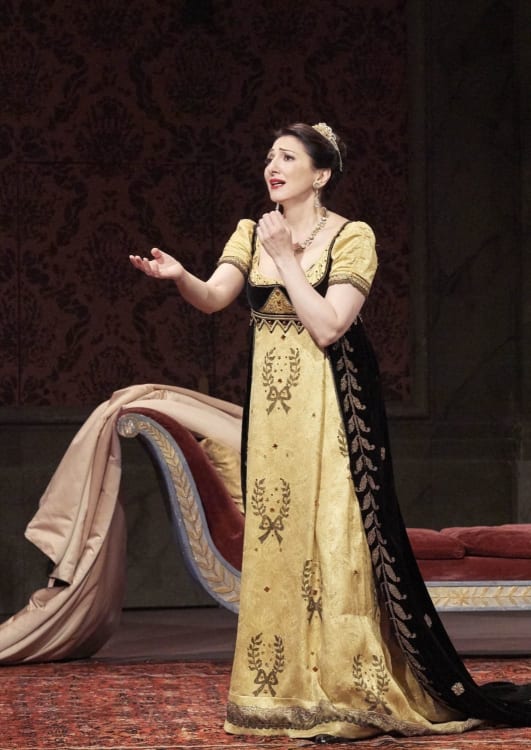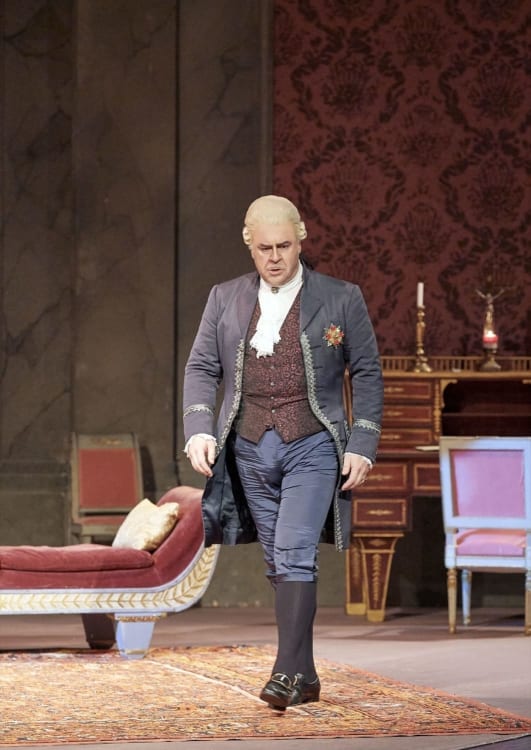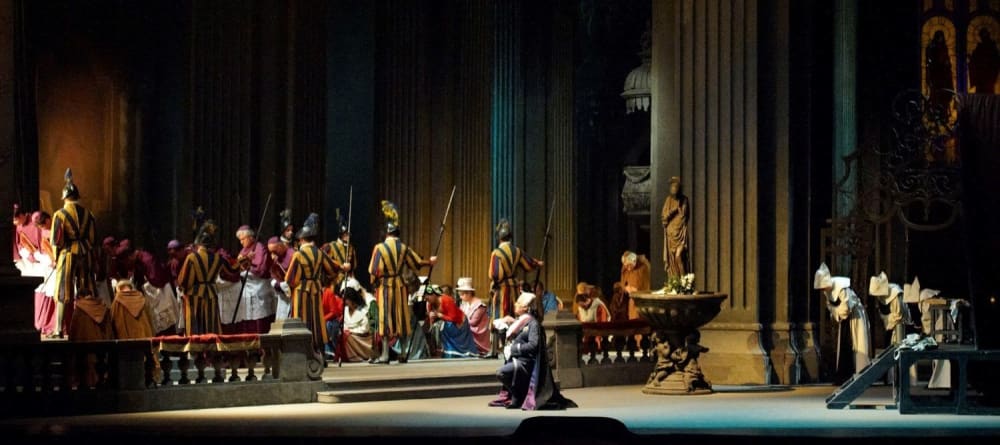 For those who like their operas staged in the traditional way, it would be hard to beat this 2019 revival of Margarethe Wallmann's classic production, which has had nearly 600 performances since its 1958 première. To put it another way, it's been around for more than half the lifetime of Puccini's masterpiece.
Needless to say, Nicola Benois's design sticks close to the specified settings in Rome—the chapel of Sant'Andrea della Valle, the Palazzo Farnese and the terrace atop the Castel St Angelo. But it's not just the production that will bring fond memories to many.
Armenian soprano Karine Babajanyan, who featured as the Bregenz Festival Tosca in the 2008 Bond film Quantum of Solace, immediately brings Maria Callas to mind, and not only in appearance. The top notes are secure and her voice has a rich quality in the lower register.
I admired the intelligence and dramatic Callas-like intensity that she brings to the role. In "Vissi d'arte", she goes beyond the notes, and her bold characterisation makes one quite believe that this is a woman of honour whom a sense of outrage could drive to murder, followed by mixed feelings of horror and satisfaction.
It was another aspect of her performance, however, that I found original and particularly impressive—the sense of joy in Tosca's relationship with Piotr Beczała's Cavaradossi, expressed in gestures, vocal inflection and a transformative smile. One feels it even warmth of the curtain call as these two principals receive their ovations.
Beczała too is in fine form, singing "Recondita armonia" with lingering passion, and with a high-tension voice that projects the arioso passages with ringing clarity, but that caresses the long, legato phrases of "E lucevan le stelle" with silky softness. That is followed by a final duet with Babajanyan that is in unison to the millisecond. The effect is thrilling.
With such a familiar production, small effects stand out, such as the feral gestures of Carlos Alvarez as Scarpia as he inhales the odour left by Tosca's hand, or inside her ermine cloak, or licks the fingers that have touched her briefly. Alvarez milks the mood, all the more unsettling for its chilly restraint, and there is an icy precision as he spells out how his victims 'spurt blood' at every turn of the rack.
Conductor Marco Armiliato gives the words and the drama plenty of space, with the Wiener Staatsoper Orchestra delivering its usual velvety sound. The act 3 prelude is lovely, with beautiful phrasing from its magnificent horn section.
Any weaknesses? Just two. It's always somewhat awkward when the heroine has to rush up a dozen steps before her suicide leap. And judging by the canvas on show, Cavaradossi may be blessed with a brilliant tenor voice, but he's a downright lousy painter.
Reviewer: Colin Davison