Tosca
Giacomo Puccini, libretto Giuseppe Giacosa and Luigi Illica
Dutch National Opera
Released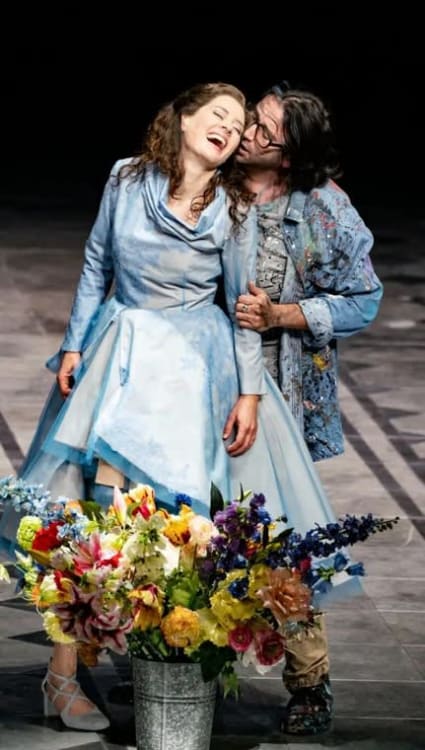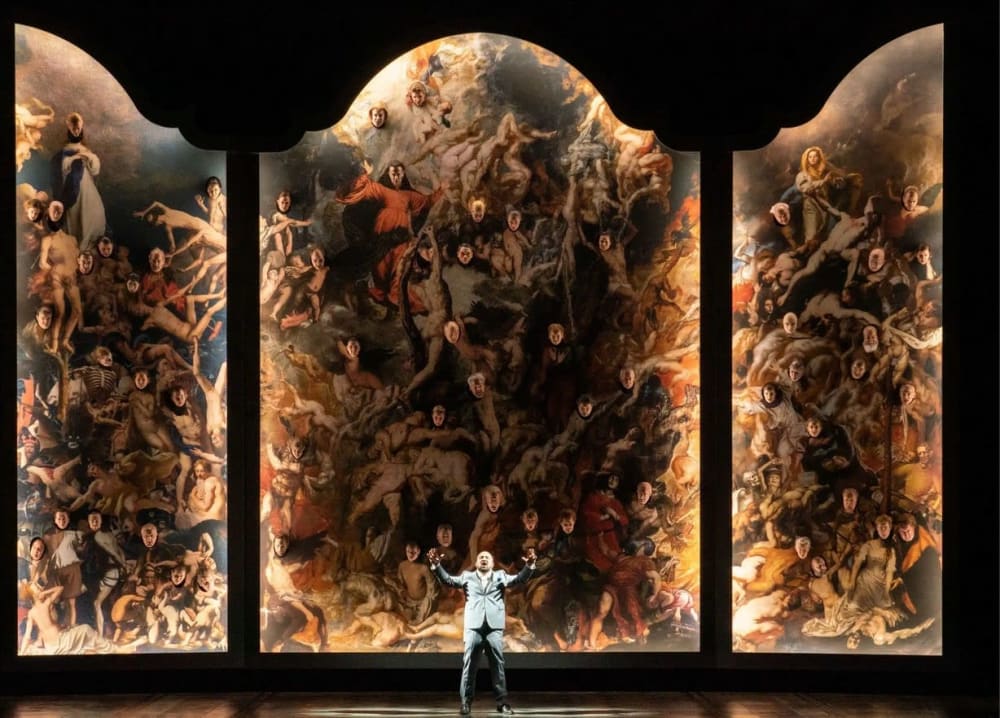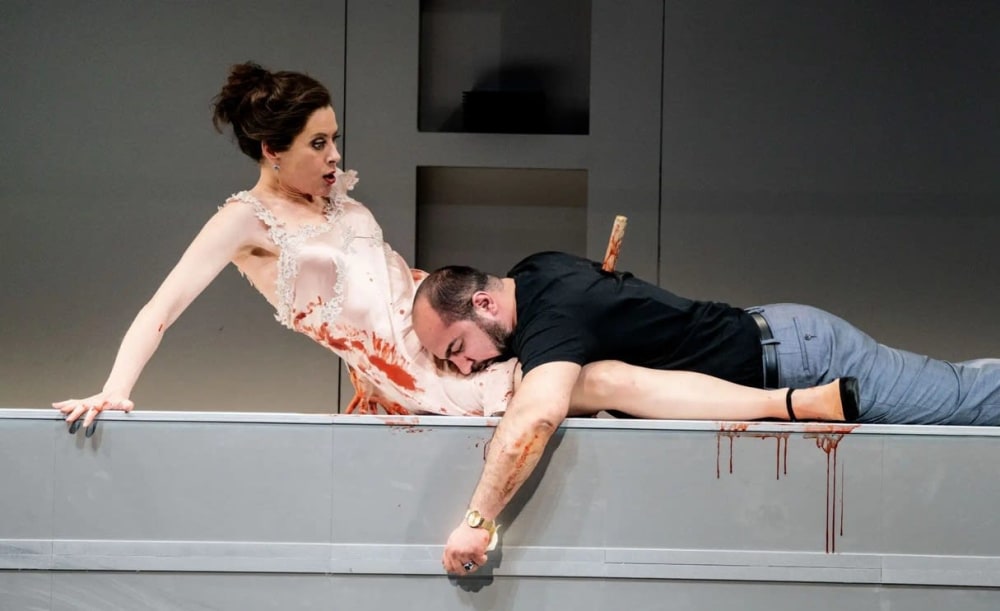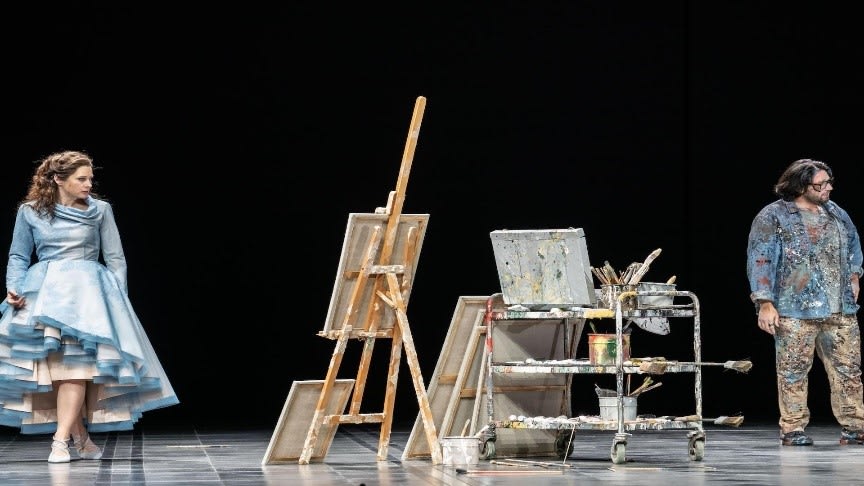 Any competent production of Tosca should unnerve the viewer with the power of an electric shock. Director Barrie Kosky's interpretation in 2022 for Dutch National Opera turns the voltage up high.
Two spectacular scenes remained in the memory after it was streamed on the medici channel, but revisiting the production on DVD, what strikes me is the greater dramatic impact that the work draws from its contemporary setting.
Sets are spare, but laden with meaning: a tiled floor doubles for the chapel of act one and the prison of act three; Scarpia's reception room is a smart, cold kitchen where he slices sushi from whole fish hanging in his super-size fridge; Cavaradossi's cell resembles a container crate.
Rufus Didwiszus's designs repeatedly use paintings as a visual metaphor, starting with a magnificent floral display—for Flora Tosca—in the style of Jan van Huysum and the great Dutch flower painters.
In contrast to this picture of longed-for domestic happiness, Scarpia's great outpouring of hatred and lust in the Te Deum that follows is backed by a huge canvas of the Last Judgement in which the heads of the chorus poke through above the bodies of the blessed and the damned. It's one of the most stunning conceits I've ever seen in opera.
The bloody murder of Scarpia has already been hinted at, when Cavaradossi marks Tosca's cheek playfully with red paint. It is brutal when it comes, Tosca stabbing the tyrant repeatedly, before he collapses on her, pinning her body to the table, the knife still sticking in his back. There is no arranging of candlesticks, as if it is chiefly Scarpia who claims the almighty power of religious ceremony. Instead, his killer simply takes off her crucifix chain and lets it fall on his body.
Armenian baritone Gevorg Hakobyan is utterly commanding, a palpable presence of evil. What makes one really shiver is that this monstrous figure cannot be dismissed as a bewigged, perverted throwback to another age, but is a ruthless here-and-now sadist and rapist—one such as might now be peddling his evil philosophy on the Internet.
Swedish soprano Malin Byström, one of the finest actresses on the operatic stage, noted also for her Salome, is a modern-day Tosca. Her voice is powerful, but she achieves greatest dramatic effect in intense, quieter moments—at the start of "Vissi d'arte"—or even in silence, conductor Lorenzo Viotti holding back the orchestra for a nerve-tingling length of time before she is able to approach the body of Cavaradossi to discover Scarpia's last fatal trick.
American tenor Joshua Guerrero may not have quite the sparkling voice of some of the great Cavaradossis, but he is utterly convincing dramatically, never more so than in the famous "E lucevan le stelle" which he introduces, covered in blood and with his right hand amputated, in a suitably trembling voice, the lament of a dying and condemned man, not a showpiece to be belted out on the concert stage.
Reviewer: Colin Davison