Tosca
Giacomo Puccini
Welsh National Opera
Bristol Hippodrome
–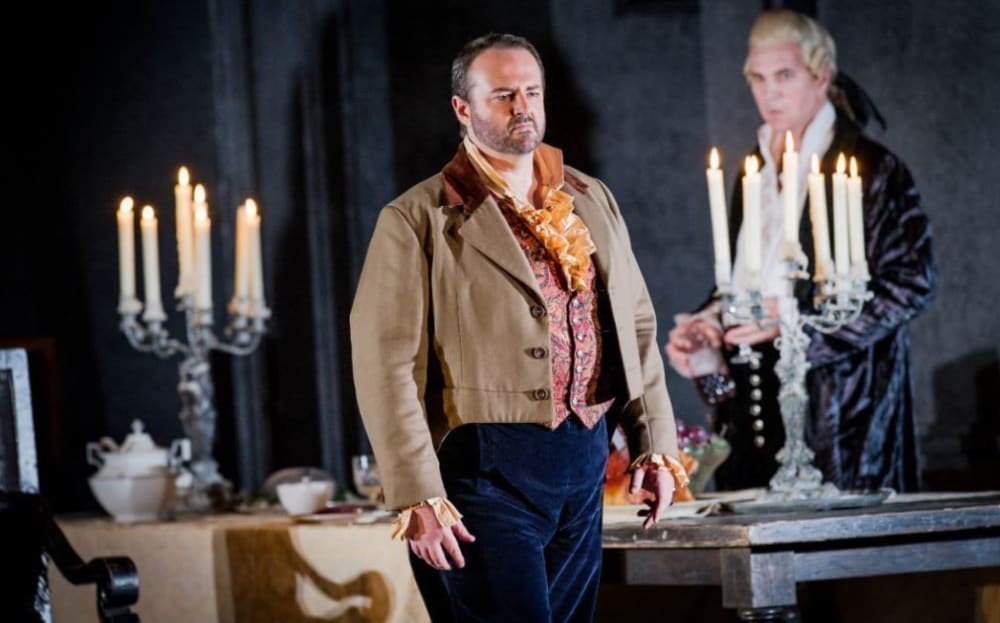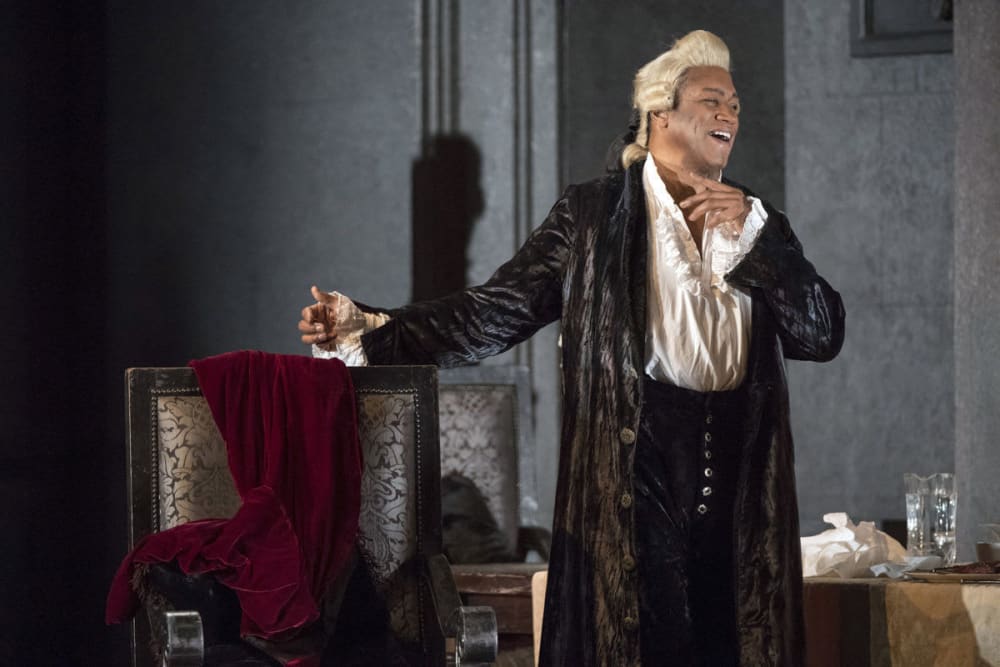 WNO's 'Rabble Rousing' season has Puccini's perennially popular Tosca at its centre—flanked by Mozart's Don Giovanni and Verdi's La Forza del Destino. Given that Puccini concentrates on the personal and melodramatic elements of the story above its 19th century Italian social and political setting, this link may seem a little overstated. Yet Benjamin Davis's revival of Michael Blakemore's traditionally staged 1992 production rises above such quibbles, with strong performances full of colour and vibrancy.
Having sung the role of Floria Tosca on many previous occasions, Claire Rutter is on commanding form from the moment she enters the chapel, jealously believing that her lover Cavaradossi is dallying with another woman. Her Tosca is spirited rather than gentle, steely in both voice and demeanour, but she has a softness too—melting as Cavaradossi soothes her with words of love, tender and passionate in her act II aria "Vissi d'Arte" ("I Lived for Art").
Rutter is well matched with Gwyn Hughes Jones (replacing Hector Sandoval at this performance) as the painter Cavaradossi and the duo share a convincing chemistry. Thus, it becomes entirely believable that Tosca would betray the whereabouts of escaped prisoner Angelotti (Daniel Grice) to end her lover's torture and contemplate submitting to the carnal desires of the evil police chief Scarpia—and even murder—in her attempts to save him.
Hughes Jones also persuasively portrays the affection he feels for Tosca in the richness and depth of his tenor, most memorably during his act III reminiscences in the hour before death and "O Dolci Mani" ("Oh Sweet Hands"), as he admires Tosca's courage and ingenuity in the face of danger.
Mark S Doss as Baron Scarpia is a formidable adversary for the couple from the outset: almost a pantomime villain without redeeming features, always scheming towards his own ends with menace and sadistic glee. The American baritone gives a full-blooded performance that is suave and full of narcissistic swagger.
Ashley Martin-Davis's design is a suitably atmospheric and forbidding setting for the unfolding drama; the huge statue looming over the condemned in Rome's Castel Sant' Angelo in act III foreshadows approaching catastrophe.
WNO's orchestra is at its finest, conducted here by the assured baton of Timothy Burke, rather than the laureate Carlo Rizzi. There are sections of contrasting sweetness and purity, with the strings underlining Tosca and Cavaradossi's many expressions of mutual devotion. But all the soul-stirring tension of Puccini's score is given full rein, rising to a crescendo in the final Act as the reality of her lover's demise dawns on a horrified Tosca and she decides to take charge of her own fate.
Reviewer: Claire Hayes