Tosca
Puccini
English Touring Opera
Everyman, Cheltenham and touring
–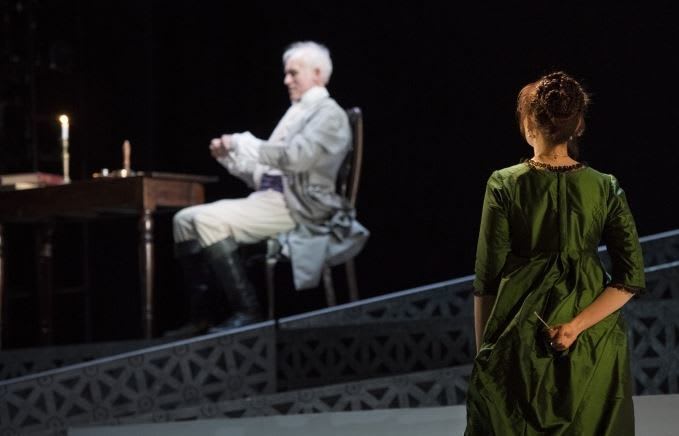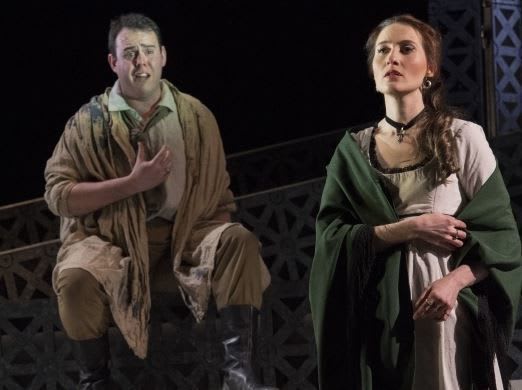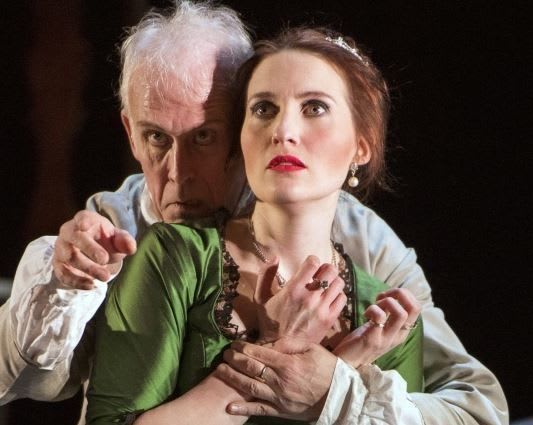 Scarpia, the hated police chief, lies dead. Tosca lets fall the dagger and tears a page from the legal-looking tome on his desk to wipe her bloody hands.
It's one of many creative touches in director Blanche McIntyre's inventive production. Puccini always promises passion, but this is a Tosca for the head as well as the heart.
American Paula Sides, whose honeyed soprano sweetens even the angriest of outbursts, brings a refreshing interpretation to the leading role. Temperamental rather than tempestuous, more the skippy country girl who has risen to stardom but still dreams of a cottage in the woods than the haughty prima donna.
When she tells Cavaradossi to change his painting so it looks less like a supposed rival, it's more of a tease than a tantrum. Pious, even naïve, it's absolutely in line with the text that she should trust Scarpia up to the moment he makes clear his torture of her lover.
Not that this stirring performance lacks depth or emotional conviction, and it's complemented by Australian Samuel Sakker's rustic Cavaradossi. He too seems unaware of his peril until he feels the police chief's hand on the shoulder.
Lucky man, he gets to kiss his soprano a lot. Maybe it's his beautifully smooth legato that's done the trick.
Craig Smith plays Scarpia with a cold, sadistic cunning—inspecting Tosca more closely as he makes her suffer—while Aled Hall, his secret police henchman Spoletta, rather charmingly adopts the pose of a poisonous toad.
Timothy Connor as Angelotti, Matthew Stiff as the Sacristan, and Cheltenham's Beauregard Youth Choir, not being further required, well deserved their act one curtain call, all in fine voice and the youngsters having performed with admirable individuality.
Conductor Michael Rosewell masterfully balances the spaciousness of the vocal line with the momentum of the orchestra. Florence de Maré's set, helped by Mark Howland's effective lighting shifts, is a rather odd construction of steps and metal grilles, which nevertheless serves adequately in successive acts as chapel, apartment and battlements, with a tower high enough for an impressive death leap by our heroine.
Yet while Sides reappeared to take the prolonged applause of a near-capacity house, her victim was puzzlingly absent from the cast as they made final bows. That Scarpia should scarper was apparently the director's idea, but it did seem to be taking death a little far.
The show tours until 10 June with other performers alternating in the principal roles.
Reviewer: Colin Davison