Tosca
Giacomo Puccini, libretto by Giuseppe Giacosa and Luigi Illica
Teatro Real, Madrid
Teatro Real, Madrid
–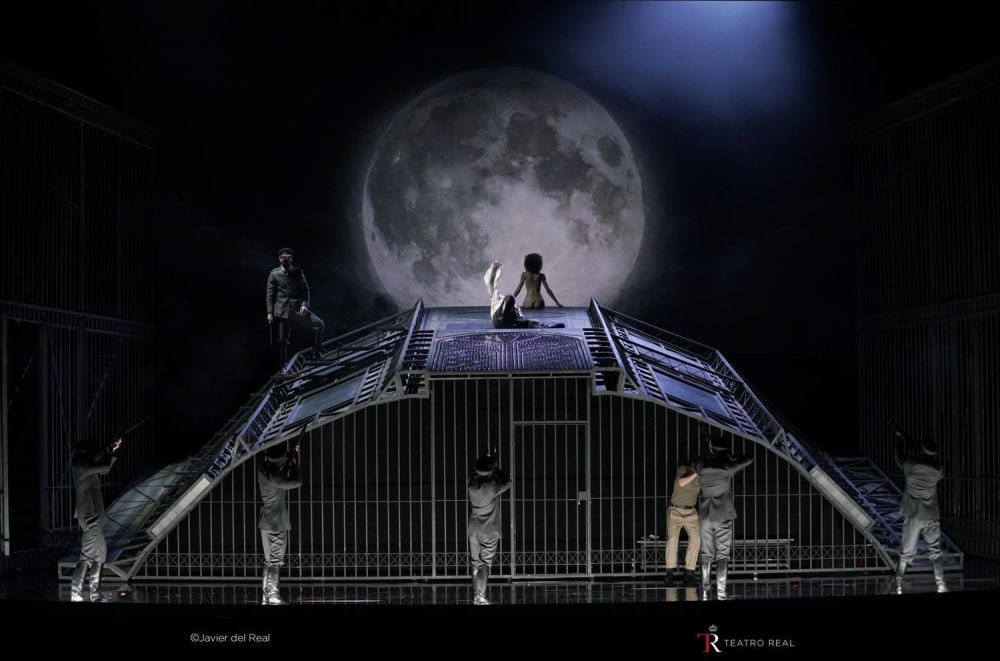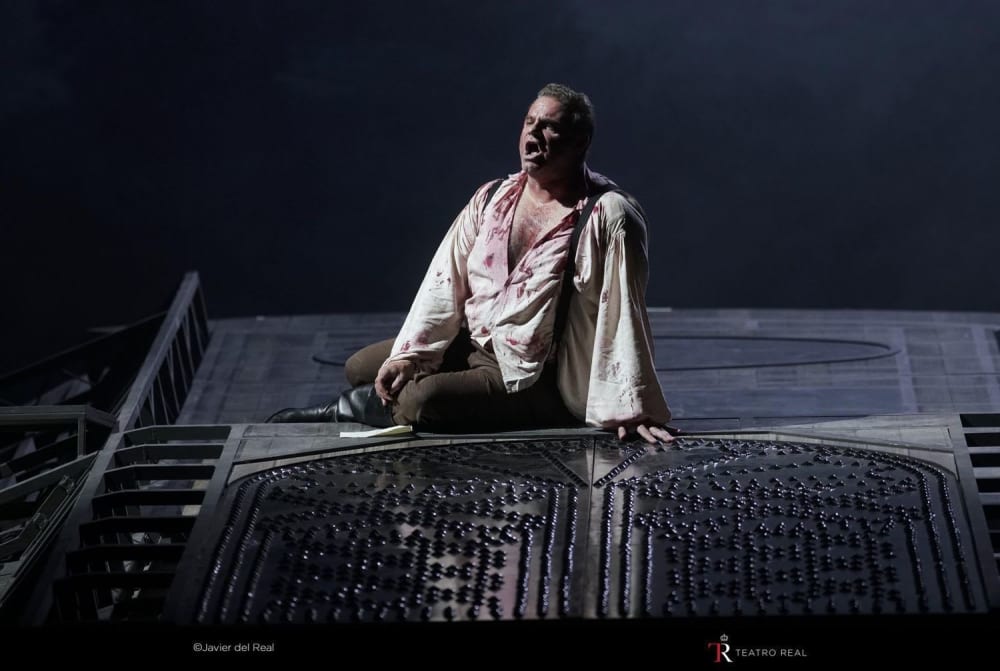 Tosca, which premièred in Rome in 1900, is based on Victorien Sardou's play which he wrote specifically for Sarah Bernhardt and which premièred in Paris in 1887.
There is nothing subtle about Sardou's play. There's political and sexual intrigue, jealousy, betrayal, treachery, police interrogation, torture, seduction, murder, a sham military execution (which turns out to be real) and a suicide in which the heroine leaps from the battlements.
Madrid's Teatro Real's production is a co-production with Barcelona's Gran Teatre del Liceu and Seville's Teatro de la Maestranza. The director is Paco Azorin. The conductor is Nicola Luisotti. The chorus and choirboys wear masks.
Sondra Radvanovsky is Tosca, the celebrated diva. Joseph Calleja is Cavaradossi, her lover. Carlos Álvarez is Scarpia, the ruthless head of police, a vile and venal monster, a diabolic pervert.
When it comes to passion, Scarpa burns as much as Cavaradossi. He can't control his lust, even in church during a Te Deum. He is besotted with Tosca and in this production Azorin has him (in his mind) ripping off the bishop's vestments to reveal her in them.
Tosca, who lives for art and love and is faithful and pure, cannot understand why God has rejected her in her suffering. The Vissi d'arte confessional aria in act 2 stops the show. The audience wants an encore and doesn't stop clapping and cheering Radvanovsky until they get an encore. Puccini talked of cutting this tearful aria precisely because it held up the action.
A major surprise is that Tosca does not put candles round Scarpa's dead body. Instead, she talks to the prisoners in the cells, filling in that always awkward time when the singing stops and the music continues, leaving her with nothing to do until the curtain falls.
Paco Azorin introduces a brand new non-speaking character, a naked woman. It is she who gives a political activist a key to the chapel when he escapes from prison. It is she who gives Tosca a knife to murder Scarpia with. She is there when Tosca commits suicide. Radvanovsky falls backwards as if she were on an Olympic dive board and about to win a gold medal.
There are two other new nonspeaking roles: a henchman for Scarpia and a kindly guard who lets Cavaradossi out of his cell so he can relax on the roof of the prison and sing a fine aria. When it comes to passion and rapture, Puccini soars and raises the melodrama to a higher level.
Teatro Real's Tosca can be watched online on the Operavision channel free.
Reviewer: Robert Tanitch