Tosca
Puccini
Grange Park Opera
Theatre in the Woods, West Horsley Place
–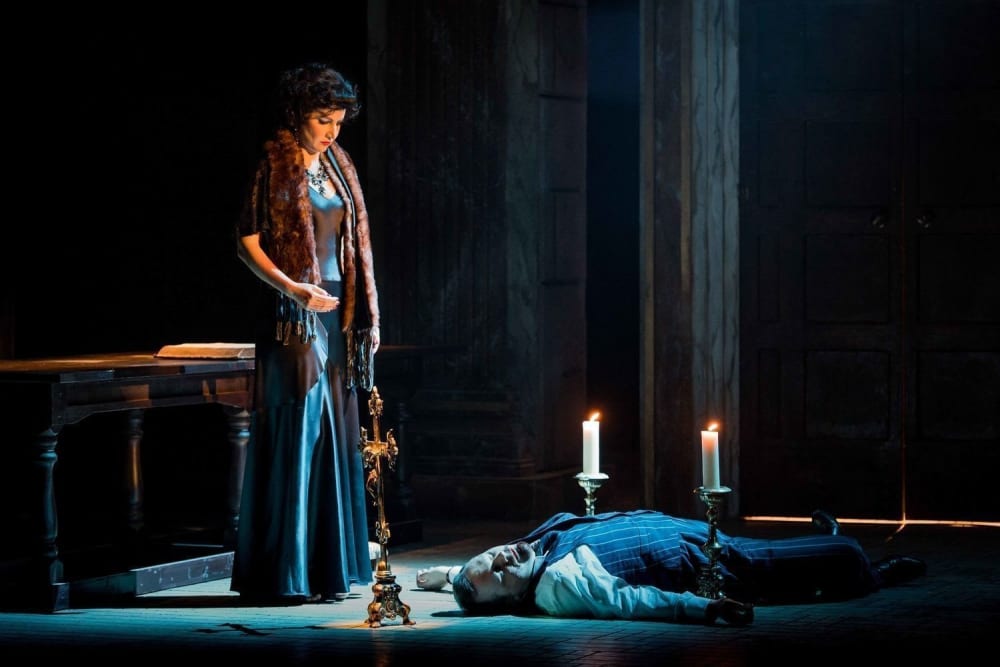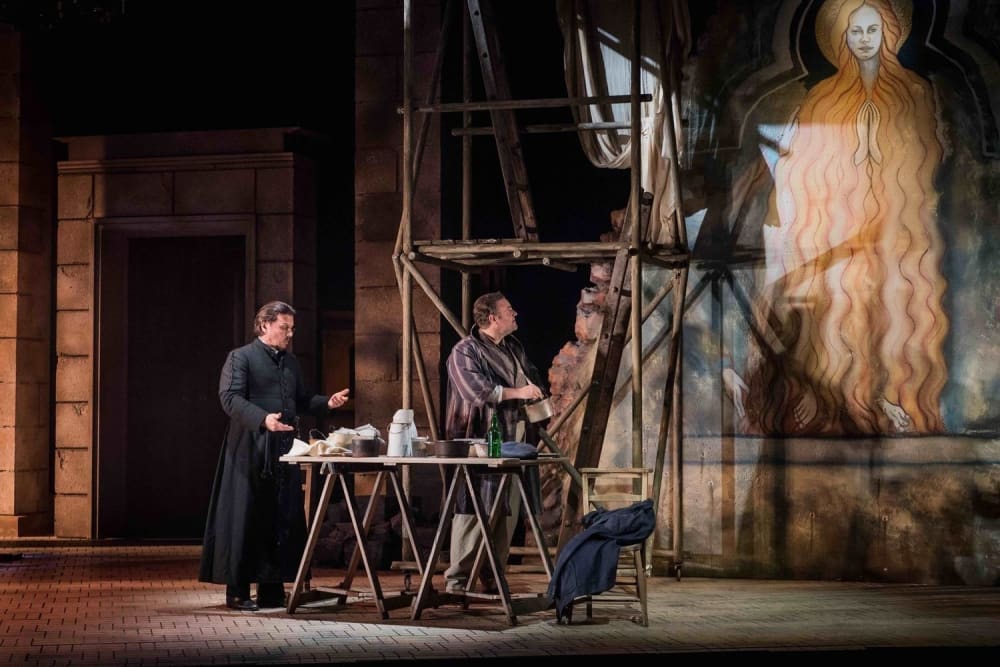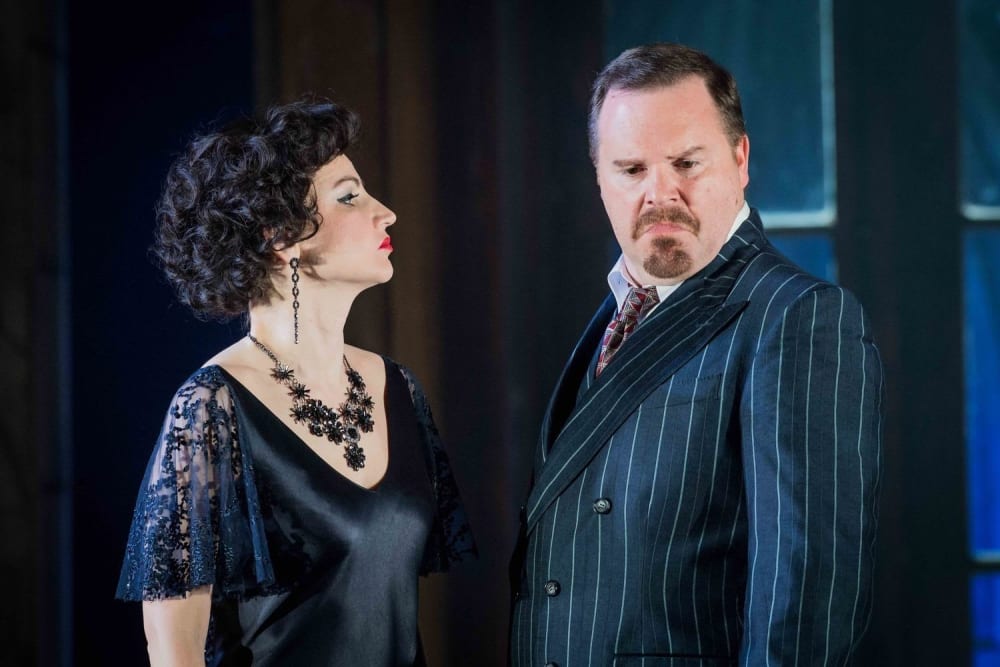 Grange Park's Theatre in the Woods might be lacking interior decor this summer—but it has kept the sparkle on stage, booking Joseph Calleja to play Cavaradossi.
This favourite Puccini opera with a big ticket name certainly pulled in the punters—there wasn't seat to spare. Luckily, the new theatre offers excellent sight lines for all with sharply raked stalls.
The stage is decked with majestic sets—towering church pillars rotate to become the columns in Scarpia's palazzo, and the final act reveals a multi-layered prison yard. A beautiful lighting design (David Plater) illuminates Peter Relton's (Director) enjoyable production.
The action jumps forward a few decades to Italian Facism, but otherwise this is a reasonably traditionally staged Tosca. A particular highlight is Cavaradossi's murder—unusually he's set right at the front of the stage and shot from behind. The effect is shocking—the murder feels more brutal and visceral.
This is Calleja's first Cavaradossi and he doesn't hold back. There is an outpouring of aural passion, if a little too much park and bark. Elina Metlova (Tosca) matches the volume, but sadly at the detriment to tone and pitch. Metlova struggles physically—she lacks warmth or any real desire for her leading man, failing to bring this hot-blooded character to life.
Roland Wood captures the leering nastiness of Scarpia's character, even if vocally he is a little light for the role, especially alongside this decibel-driven cast. Rosie Clifford brings a welcome quickness and youth as the Shepherd Boy.
The BBC Orchestra makes a fine sound, despite the odd moment out of sync with the performers onstage. Gianluca Marciano's conducting doesn't seem to inspire confidence from the singers whose eyes are more glued to the pit than expected in this core repertoire.
The story is nicely told, some of the singing is outstanding and it is a pleasure to look at. I'm sure this Tosca will be revived in the future, and hopefully the director will have more time to finesse the blocking.
Reviewer: Louise Lewis