Transitions Dance Company Triple Bill 2020

Transitions Dance Company
Waterside Arts Centre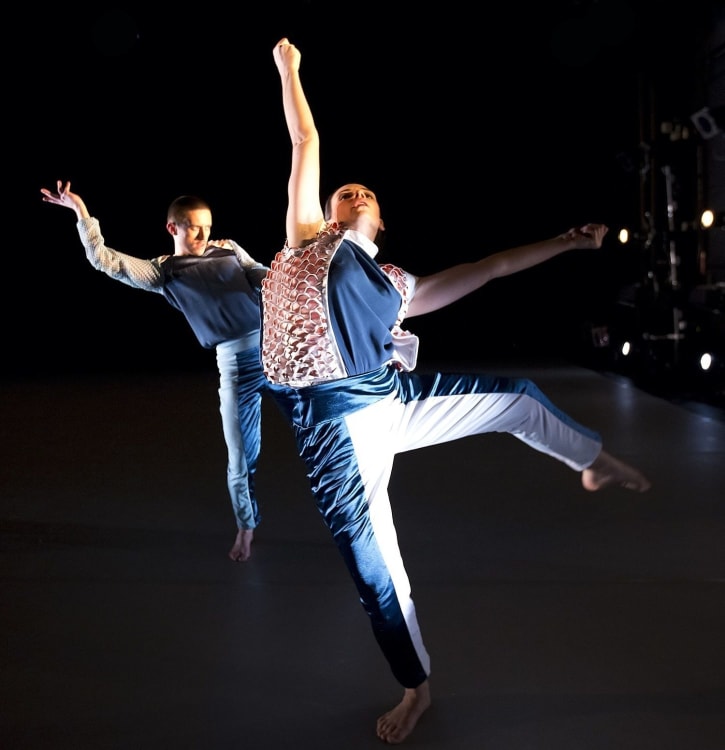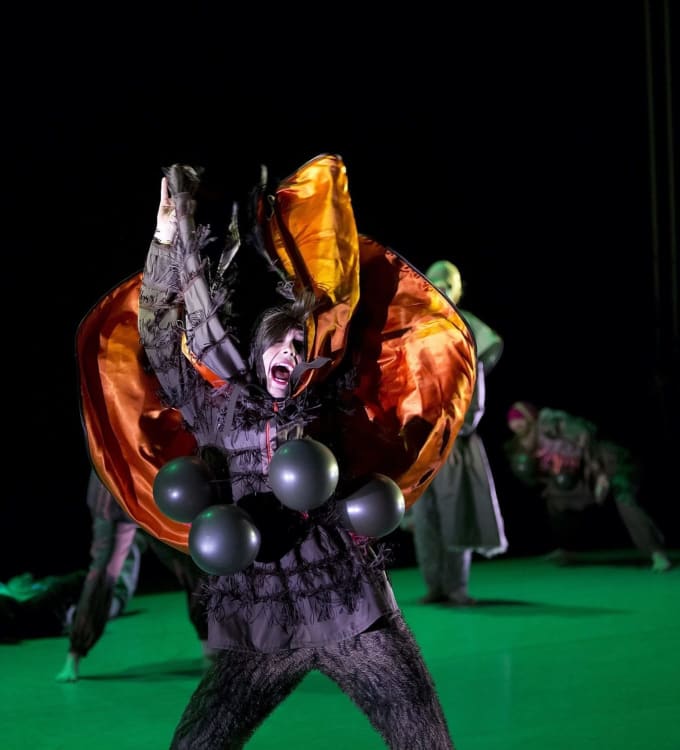 Transitions—a dance company preparing students from Trinity Laban Conservatoire of Music and Dance for professional performing careers—presents its 2020 triple bill on an international tour, stopping at Sale's Waterside Arts Centre between Cardiff and Devon.
The mixed programme features special commissions by three different contemporary choreographers, with some input from the company. First on the bill is Irresponsible Gods, an ominous piece that evokes a futuristic dystopia with its shiny space age costumes and distorted electronic soundscape. Cameron McMillan's mechanical choreography adds to this feel; the dancers march robotically in lines across the stage, staring blankly, strike rigid poses and position each other as if they are mannequins. It's successfully unsettling as a metaphor for our relationship with AI and rapidly evolving technology.
Un-sound, choreographed by H2DANCE, is entirely different and really pushes at the boundaries of what can be defined as dance. Swathed in outlandish costumes—furry fabrics, long wigs and coats on backwards—the dancers perform an initial sequence of sounds and movements which is then repeated, condensed, broken down and finally abandoned. The initial effect is comically absurd—somewhere between an ark of noisy animals and the stereotypical Victorian depiction of a lunatic asylum—but this wears off as we are left to contemplate what turns into a real endurance test for both dancers and audience. Having the company provide the entire soundtrack with their voices is an interesting twist though, and it gives dancer Joe Mathew a chance to showcase some impressive beatboxing skills.
The final work, Firstly, my name, begins contemplatively, with the dancers wrapped in thick purple and green, and an interview clip with a survivor from the Titanic playing faintly in the background. But choreographer Elisa Pagani's piece soon bursts into life, as the dancers shed their fabric cocoons to reveal glittering gold costumes. They move with freedom and energy, calling each other's names, until gradually the pace slows and subsides into the highlight of the programme. In this final passage, the dancers move lyrically as one, matching the ebb and flow of Chopin's Nocturne in E-flat major, as the stage lights gradually fade and cast atmospheric golden shadows.
Overall, Transitions' programme for 2020 is sufficiently varied to showcase the talents of its young dancers and it's great to get the opportunity to see the stars of the future in action.
Reviewer: Georgina Wells