Translations
Brien Friel
English Touring Theatre, Rose Productions and Sheffield Theatres
Northern Stage, Newcastle
–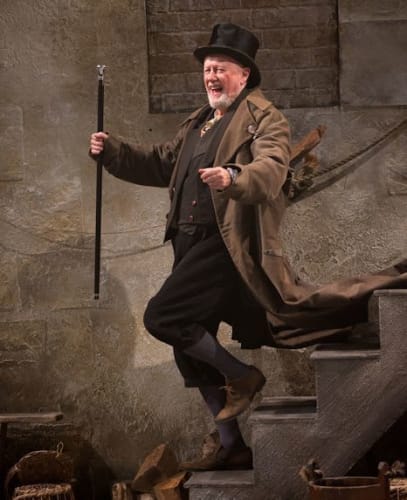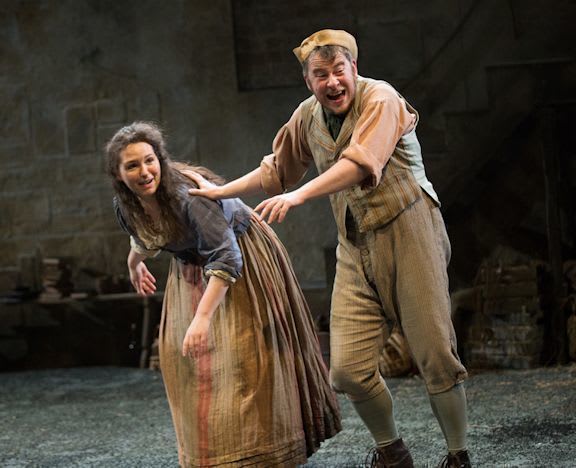 What a beautiful play Translations is! Like so much of the best Irish writing it's lyrical, playful, often comical, occasionally melancholy but with a sense of courage in the face of adversity. Underpinning it all is an intellectual rigour which reminded me at times of the work of Tom Stoppard.
Its theme is language as a means of conquest: the British army is engaged in the seemingly innocuous task of mapping Ireland but in the process they are changing all the Irish names to their English equivalents. At the same time the government is setting up a chain of "National Schools" which will not only teach English but will conduct all lessons in that language, a nineteenth century reflection of what the Romans did in Britain and throughout their empire almost two millennia before. And that reflection is important because the "Hedge School", an illegal—because Catholics were forbidden to be teachers—Irish language school in Baille Beag (anglicised to Ballybeg), is the setting for the play.
Not only that, the Classics, especially Latin, are central to the teaching of the the man who runs the school, the larger than life Hugh (Niall Buggy)—a real piece of irony!
Underlying the play, too, is the ever-present fear of the potato blight, the constant grinding poverty and the ever-increasing Irish emigration to America.
But these themes are not centre-stage, although ever-present. What is central is the story. Friel is too good a writer for it to be otherwise. Indeed he manages to pull off something that one would imagine to be impossible, to produce a deeply satisfying and moving play in which none of the story strands come to a conclusion. There are loose ends everywhere but our knowledge of the subsequent history of Ireland and the clarity of the story-telling enable our imagination to fill in the blanks positively or negatively; there is sufficient ambiguity for optimist or pessimist to reach a satisfying conclusion!
To pull this off requires not just superb writing but an equally superb production and ETT's version is certainly this. James Grieve's direction brings out the multiplicity of themes with great clarity and the cast of ten bring the sometimes outrageous, sometimes subtle characters to vivid life in speech and in silence, in stillness and in movement. To single out one for particular praise would be invidious for this is a true ensemble in both the writing and the performance.
Lucy Osborne's set impresses from the moment the audience enters the theatre, helped in no small measure by James Farncombe's subtle lighting. Tom Gibbons's sound design (subtle and understated) and Jane Moriarty's choroegraphy add their joys to the mix of a production which is certainly the best I have seen this year and sets the bar very high for productions which are yet to come to the North East.
Reviewer: Peter Lathan