Travelling Light
Nicholas Wright
National Theatre
The Lowry, Salford
–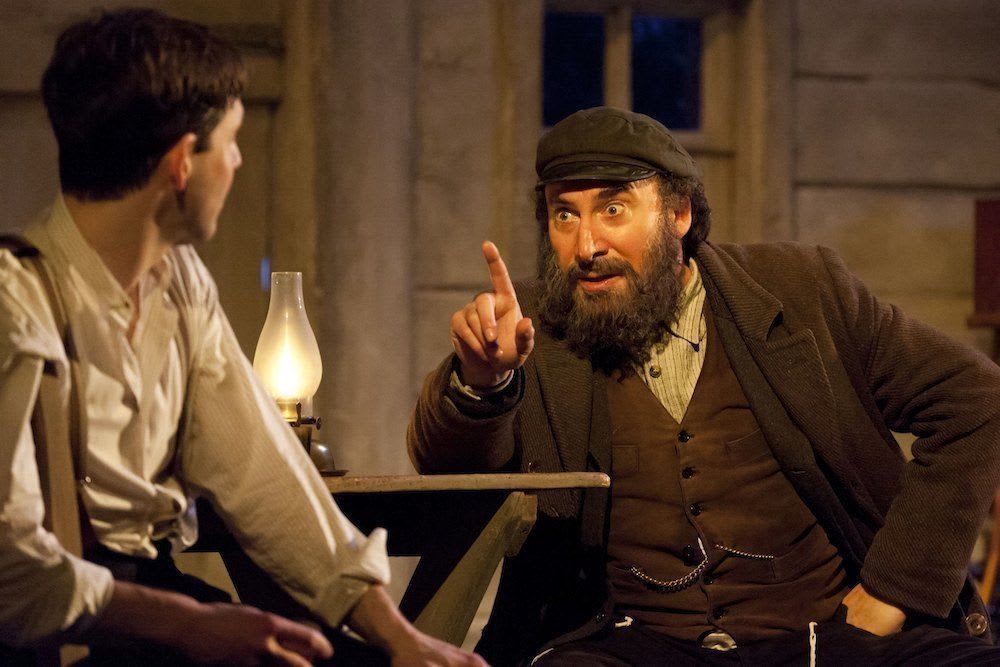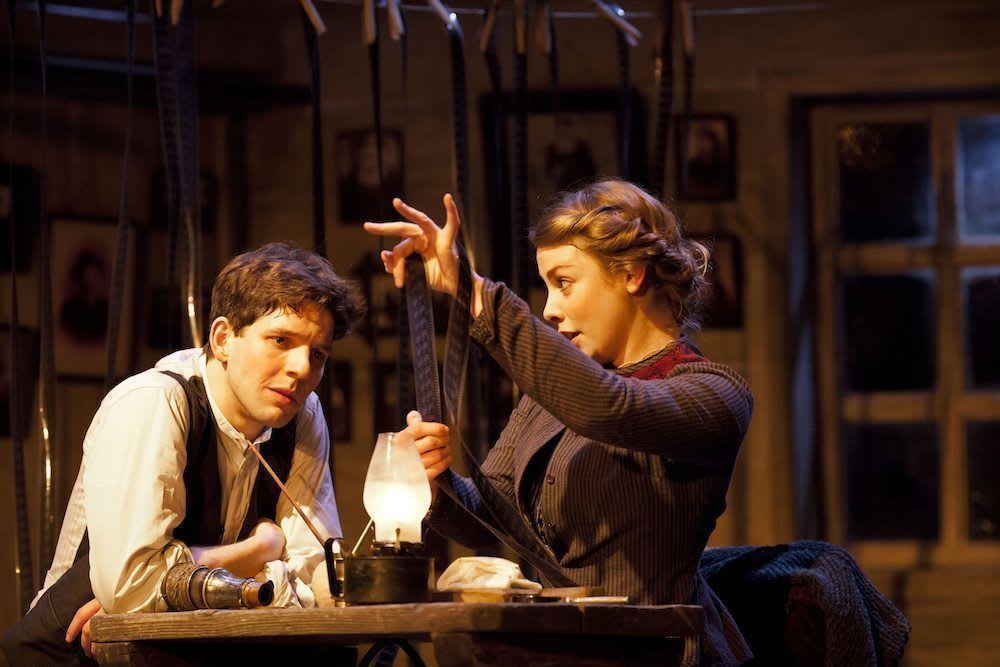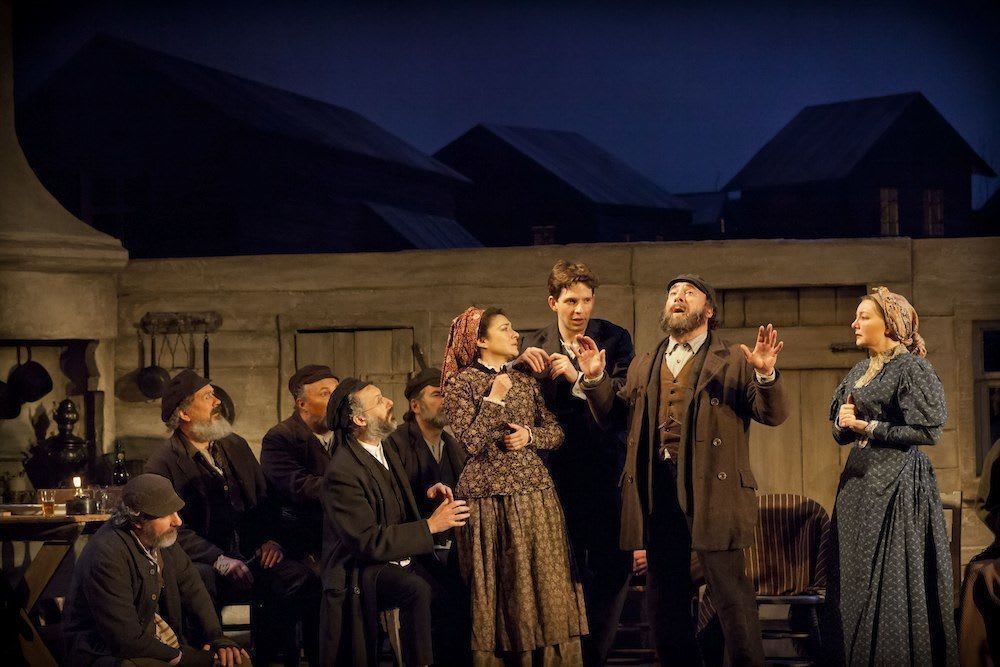 Nicholas Wright's new play takes us back to the birth of cinema, just as current films Hugo and The Artist do, but Travelling Light is set mostly in an Eastern European shtetl and narrated from a later period in Hollywood by successful movie director Maurice Montgomery.
Mongomery takes us back to his youth when, as Motl Mendl, he discovered amongst his late father's things an original Lumière Brothers cinématographe that allows him to both make and project moving pictures. As he is packing his things to leave, local timber merchant Jacob Bindle, who has brought his family to Motl's father's studio to have his photograph taken, is fired up with the possibilities of moving pictures and offers to finance Motl's first picture if he stays and makes it in the village.
Jacob sends along Anna as an assistant for Motl, and she proves to be both interested in and skilled with the technical equipment and extremely photogenic in front of the camera. However Motl finds making a picture with and for the people in his village, who don't respond to direction and are forthright with their opinions of his work, with Jacob continually butting in to tell him what to do a frustrating experience.
The National has thrown its weight behind the production with a major star in the cast, a great set design from Bob Crowley of the interior of the house with other wooden houses visible behind backed by a curved cyclorama and some very authentic-looking aged film of the villagers to link scenes together. Behind this, however, is a play that is rather clunky in its construction.
The characters are in danger of becoming Fiddler on the Roof-style clichés (there is even a fiddler at one point), the plot is rather obvious (what do you think will happen when young, pretty Anna comes to help Motl with his film?) and there are scenes put in as obvious plot devices, such as some very contrived questions from Anna to Motl just to help him deliver information to the audience, that even National Theatre actors struggle to make believable. The narration and flash-forward scenes are an interesting idea—and the staging has a great way of moving into the latter—but they aren't used well or often enough to justify their presence.
Having said that, Nicholas Hytner's production is full of life, warmth and humour and is very enjoyable. Antony Sher's great character of Jacob is frustrating and irritating but funny; Lauren O'Neil's Anna comes across well as the confident, intelligent young gentile and Damien Molony holds everything together as the centre of the play. There are plenty of other good performances from this large ensemble cast.
So while the play itself is deeply flawed, the script provides enough substance and set pieces for Hytner and the National Theatre's team to create something warm and funny that draws you into the world of these characters even when the story becomes obvious or unbelievable.
Reviewer: David Chadderton