Treasure Island - The Curse of the Pearl Necklace
Jon Bradfield & Martin Hooper
Above The Stag Theatre
–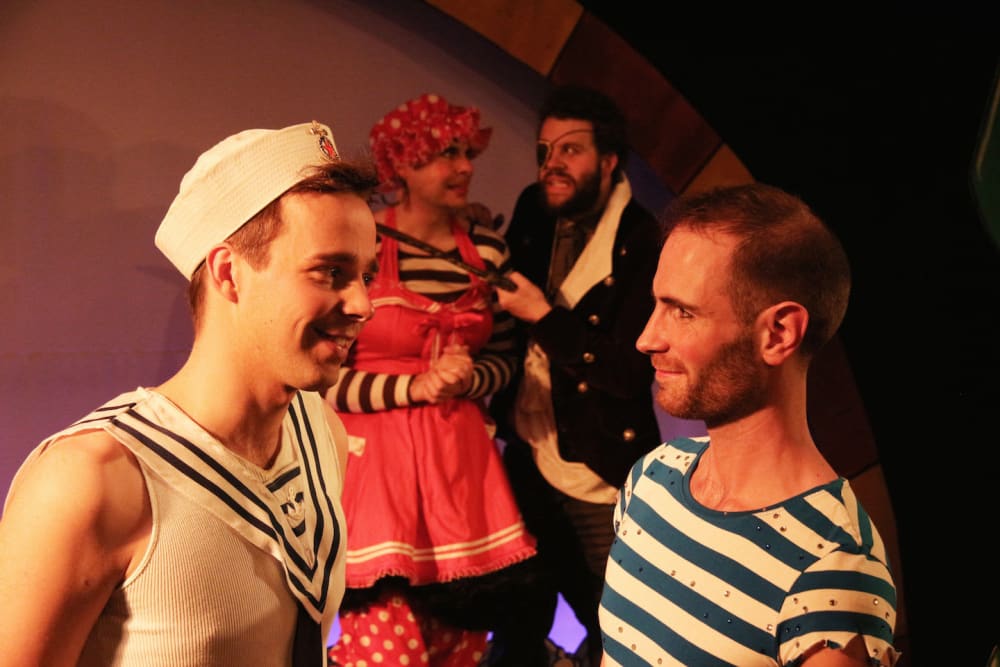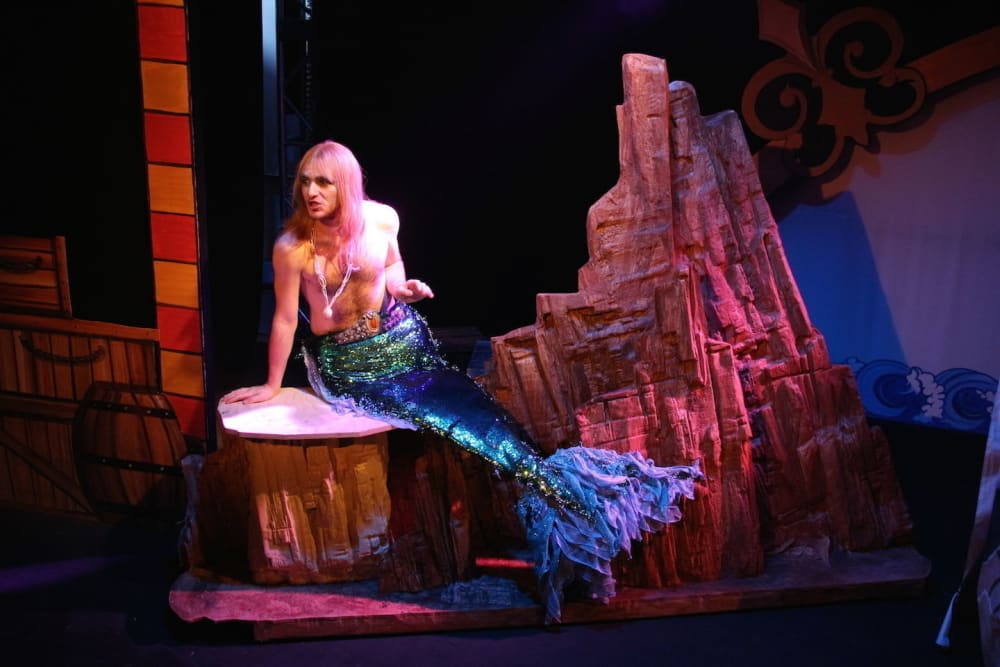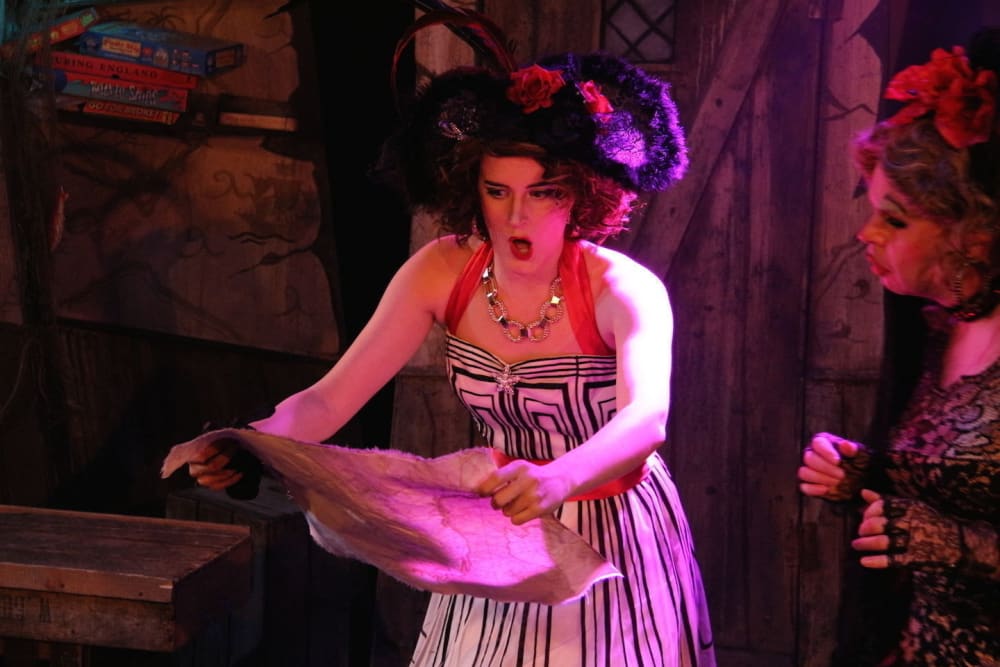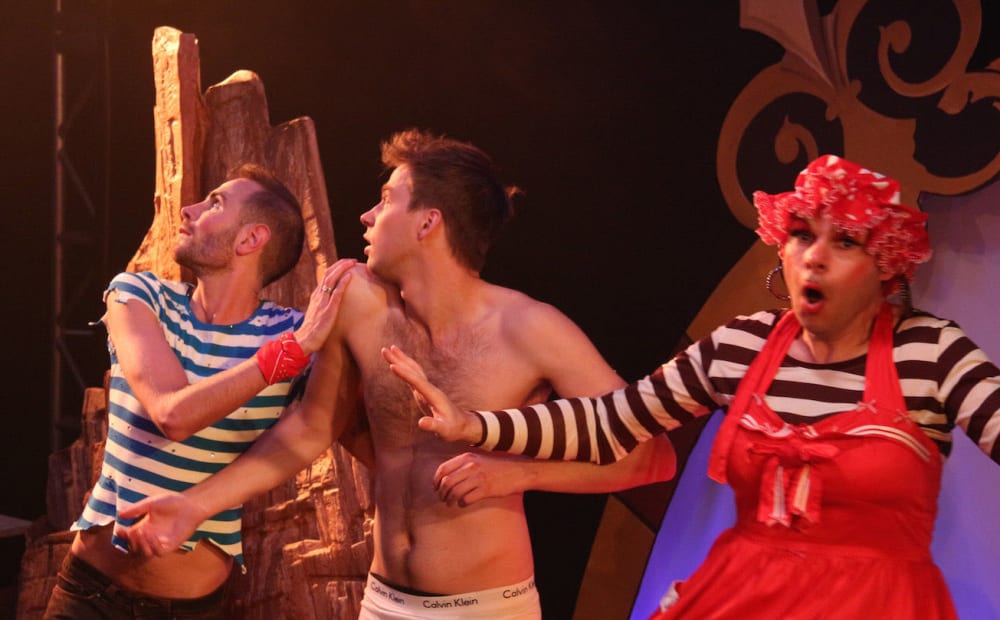 You don't get much more camp or more raunchy than Above the Stag Theatre's Christmas panto.
Describing itself as the UK's LGBT theatre, this 60-seat venue has had sold out seasons for every panto it has mounted since it was founded (originally in Victoria) by producer Peter Bull in 2008—indeed more than two dozen of this year's performances are already full houses.
ATS has built a loyal panto audience that knows what to expect and likes it and its creative team knows how to keep them happy.
The usual repertoire at Above the Stag ranges from serious drama to camp comedy but this is panto for a particular audience. The script is thin and sometimes pretty awful—but that's the point. This isn't Robert Louis Stevenson.
There's a Hawkins family and a Long John Silver, a pub in Cornwall, a voyage and a treasure—but that's as far as its inspiration comes from the classic yarn. Despite the pearls, it's not Captain Jack Sparrow or Daphne du Maurier either but a crazy ATS confection.
What is on offer is certainly not a panto for the kiddiewinks. This isn't aimed at the traditional panto's family audience. It attracts full houses that seem to be 98% male, most of whom I'd guess are gay. It is meant for them and it certainly isn't polite and proper.
The comic style is set right from the overture when, as a ship's course is projected on a front cloth map, it forms the outline of a scrotum and erect penis. There is no doubt about this show's sexual orientation, though that shouldn't stop straight folk from getting the jokes if they have a LGBT awareness and find almost any reference to cock or seamen funny.
Long John (Andrew Truluck) is, of course, the baddie. He has a parrot but no peg-leg. Instead (like Peter Pan's enemy) he sports a metal prosthesis. His hook doesn't replace a limb but that other male appendage.
There is no good fairy to oppose him (well, not a winged one). Instead there's Ethel, a Merman (Hugh O'Donnell). She's an Aussie with a sex change that went wrong. They gave her a fish tail instead of the wished-for genitalia.
It's panto so there has to be a dame and that's not-so-sober Sally (Philip Lawrence), innkeeper mother to Lucas Livesy's likeable Jack Hawkins. Their Royal Bumboy Inn in Michael Cove is hitting hard times. They are going to have to sack their cook, Jim's best mate Marina (Briony Rawle).
These two youngsters dream of meeting their respective Prince and Princess Charming but there's plenty of skulduggery and planks to walk before things reach a happy ending.
Silver will come to a watery nemesis, Sally will settle down with her loyal suitor, Andrew Truluck's Sea Captain, Marina falls for Miranda, the Captain's long-lost daughter (Ellen Butler, who also plays her celebrity sister), and Jim finds true love with Prince Daryl from Atlantis (Luke Webber), Neptune's son and audience eye candy.
The humour isn't just blue, it's blatant, and the performances full-frontal (though not quite that revealing). The audience are there to party, to hiss and boo, shout out "behind you" and behave like children and they get the opportunity to do them all along with the traditional song sheet, even a few moments of underwater ballet.
Designer David Shields wheels away the Royal Bumboy to become rocky beach or boat deck or transport to treasure island. He puts Daryl in gold lamé, gives Ethel glitzy glitter, makes soap star Josephine drip faux fur and even the audience get a neon necklace. Director Andrew Becket keeps it relaxed but still fast-moving and John Bradfield provides the music—more of his songs would have been welcome.
This Treasure Island makes a bizarre night for the boys. It won't suit all tastes but those who are broadminded and feel indulgent and fans who know they fancy this team's formula will find it fun.
Reviewer: Howard Loxton