Treasure Island
John Nicholson and Le Navet Bete
Le Navet Bete
Newcastle Theatre Royal
–

Listing details and ticket info...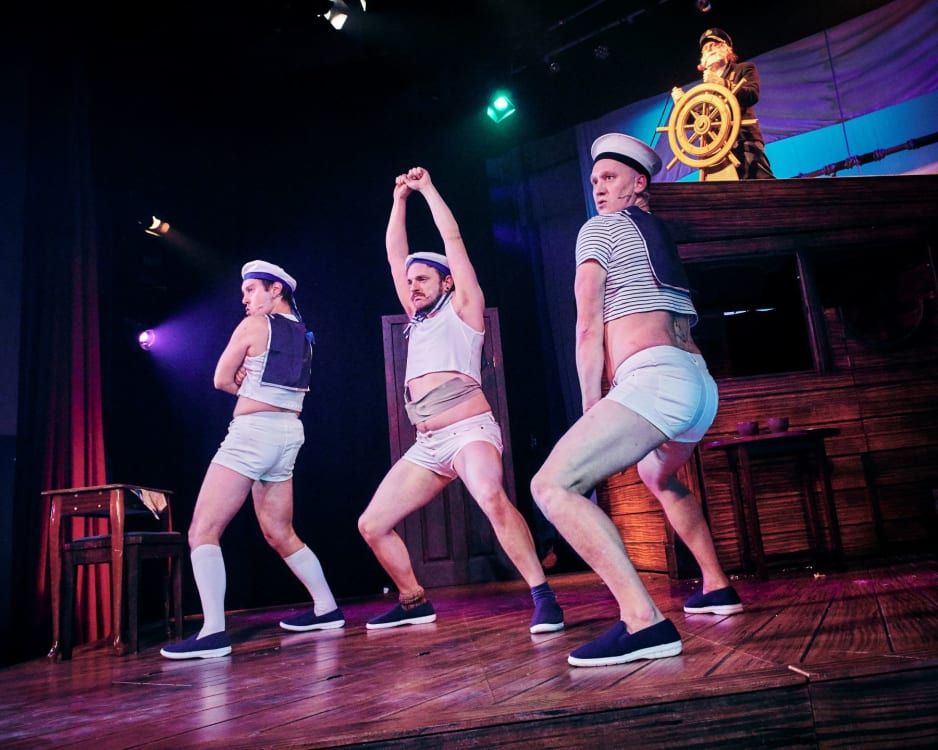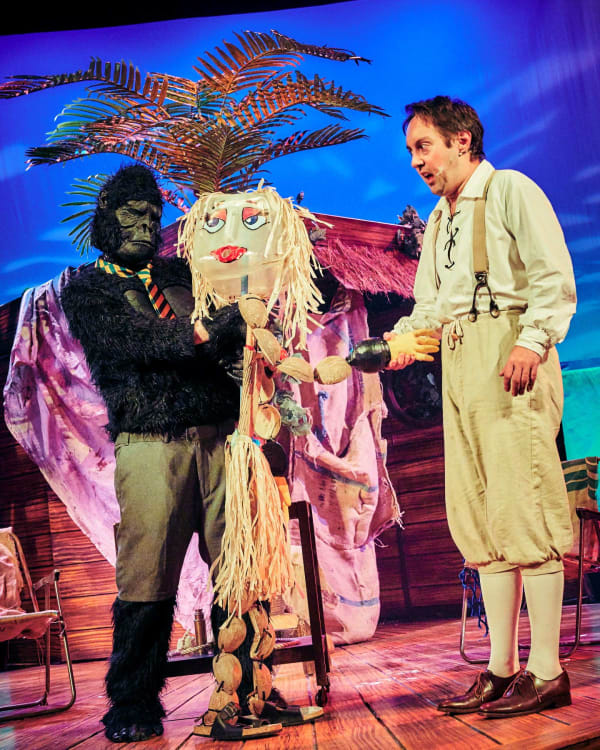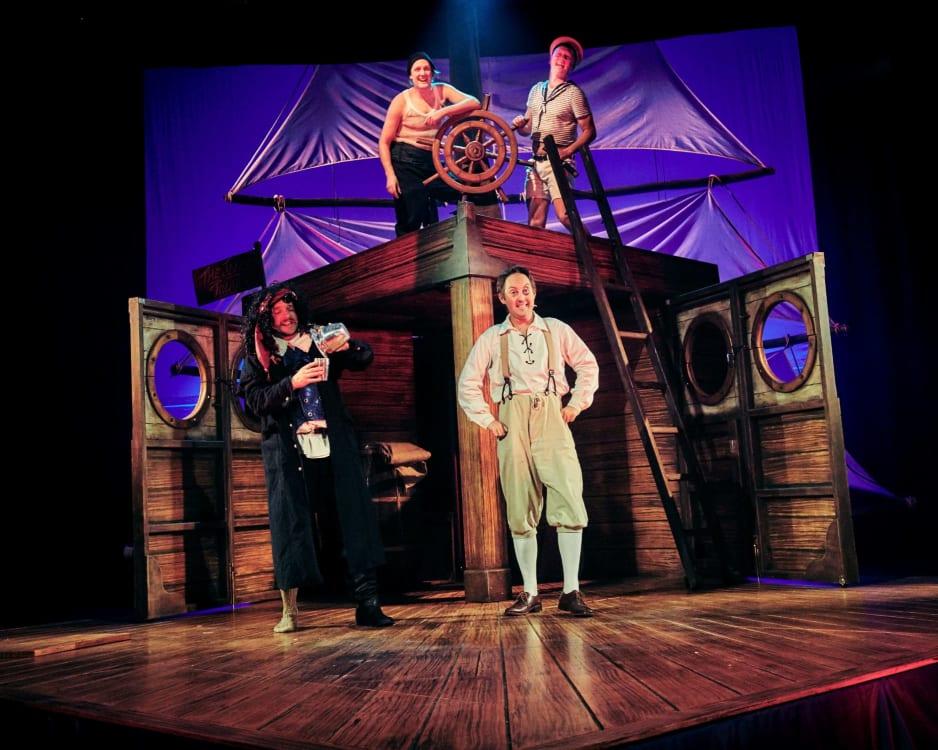 Kings of comedy Le Navet Bete visit Newcastle for the first time. Multi-award-winning physical theatre comedic company Le Navet Bete is based in Exeter and this is their first visit to Newcastle and their seventh production scripted by leading comedy director and writer John Nicholson, Artistic Director of Peepolykus, with the help of the company.
With just four performers, they manage to play a vast number of roles (26) and it's a laugh a minute show, some of them not in the script I suspect!
The show is based on the well-known story of Treasure Island by Robert Louis Stevenson and centres on young Jim and his adventures. Billy Bones is the only guest at The Admiral Benbow, where Jim works and lives, and his stay at the Inn soon sets off a life-changing series of events for young Jim. He set off on the ship The Jolly Todger, with a motley crew to find hidden treasure…
However, this version is shaped to be full of laughs, physical jokes, cross-dressing and often hilarious verbal and physical gags! It also introduces a new character, The Mermaid, and an assortment of underwater creatures. Add to the mix that Long John Silver's parrot is Alexa from the Amazon and you're bound to have fun.
Act I pretty much follows the original story and Jim sets sail with his weird and wonderful cast of sailors to the Caribbean.
Act II is (almost) off the rails with gags and sometimes 'corpsing'. It follows the story (sort of) and there's a nice twist at the end of the tale as well as message that valuable gold treasure isn't the only kind of treasure to be sought.
The original music by Peter Coyte is terrific, really helps the action, and there're some great song and dance thrown in.
The set by Fi Russell is clearly made for touring and is adaptable, changing rapidly and multiple times to different locations: The Inn, the ship The Jolly Todger and of course the desert island!
The performers clearly had a ball and involved the large audience really successfully, even appearing in the foyer after the show to chat. This is a family friendly show to really enjoy and a perfect Easter treat for everyone.
Reviewer: Dora Frankel