Tremors
Tim Cook
Broken Silence Theatre
King's Head Theatre
–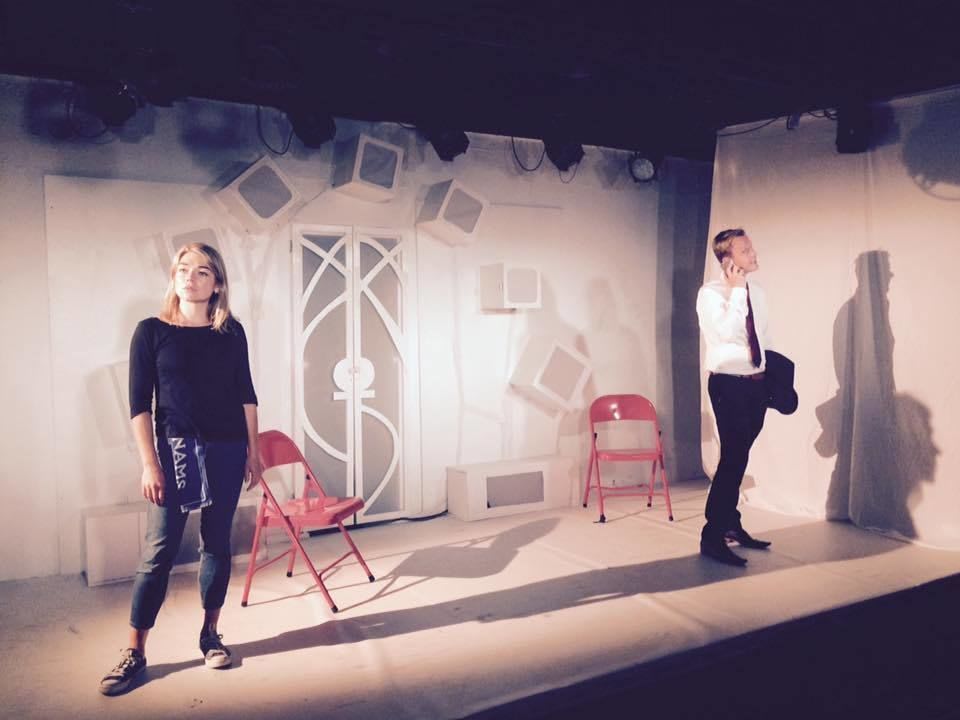 Tom Crowe is a youngish Labour MP, popular in his constituency and tipped to go far, whose career has just been hit by a setback. A newspaper has got knowledge of a late night visit he made to another MP's hotel room one night at the Party Conference in Maidstone.
As Crowe explains, direct to the audience, he was invited to the room of a more senior member of the party to work on a speech and then it happened. "A lifetime of work, of ambition, of hope, destroyed by thirty minutes in a hotel room."
A party spin-doctor is assigned to contain the damage and he has been whisked away to his hometown of Eastbourne where he is supposed to keep a low profile and follow instructions, but there is back-story there and he wants to do something to sort out the problems that are affecting that community.
Tim Cook's hour-long play doesn't give itself time to build character or develop plot and it could be made clearer that some scenes are flashbacks to a situation ten years earlier which created a personal situation he now wants to put right.
What do come through are Cook's strong feelings, voiced both by Crowe and the old friend who has spent time in prison for a protest that went wrong, concerning what is wrong with present society and the conflict between middle of the road career politicians and those with a more principled, consistently left-wing agenda.
We are left to imagine what went on that should be considered scandalous, have to make a wild guess at how a newspaper could have found out about it and are not told what specifically the demonstration was about. This may be intentional to stretch the possible territory but it makes the plotting seem very vague.
Crowe's idealism and his commitment to both his constituents and the people of his old hometown show a man with his heart in the right place but William Vasey is given little chance to show the charisma which Crowe would need as a potential future party leader. The show's promotional trailer seems to suggest we should take the whole play as a suicide note and this picture of a man manipulated and crushed by the circumstances could have that outcome. Eastbourne's chalk cliffs crumbling into the sea could be a metaphor for his disintegration as much as for the geriatric population or the disorder in its community with vandalism and rioting on the increase.
As Vicky Winning's spin doctor Lisa makes clear, it is the older politician (married with a family) the party is protecting, not Tom Crowe: "you are the Monica Lewinsky scenario," she tells him. There is even an expert flying in from the US to brief him ready for an unavoidable interview.
Playwright Tim Cook plays Chris, the friend from the past, but doesn't give himself much to work with. Did Crowe miss being involved in the incident that sent him to gaol intentionally or is his guilt at abandoning a friend (or possibly a lover) to avoid involvement? Did he make a choice ten years ago to put potential career above principle? Has he let down their joint friend Marie (Cerys Knighton) even more by hiding his homosexuality?
There are a lot of themes buzzing around here and some of them need further development but the questions they raise about protecting the party and careers rather than pursuing policies, about talk of policies rather than taking action, about honesty, integrity and accountability can't be ignored and go away with you.
Performances on Sunday and Monday only.
Reviewer: Howard Loxton