The Trench
Oliver Lansley
Les Enfants Terribles
Pleasance Courtyard
–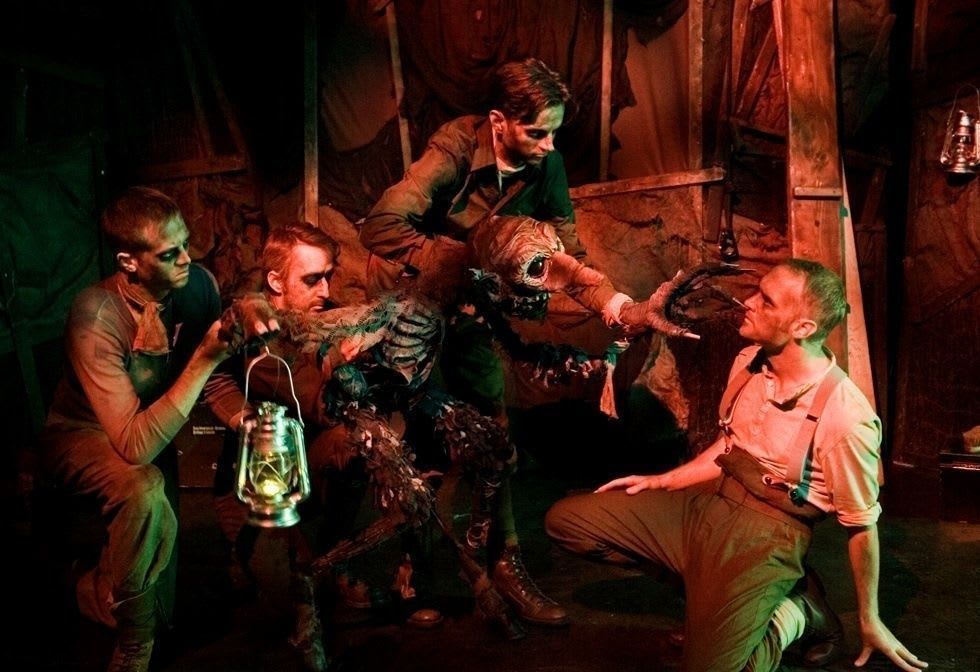 Undoubtedly, this is the most moving and visually stunning performance I have seen on the Fringe so far. Oliver Lansley's lyrical and poetic play performed in the third person is the evocative story of Bert, a miner enlisted to tunnel under enemy trenches during World War I.
The atmospheric cellar-like Pleasance Two is the perfect venue for this dark and moving play. The impressive set evokes the cramped torrid conditions the soldiers had to endure.
This incredible production was skilfully performed with strong images, imposing puppetry and powerful projected shadow film.
When an unexpected bomb explodes, it throws Bert into a supernatural limbo world where he meets a grotesque monster that offers to save him and his wife, who died in childbirth back in Old Blighty, provided he survives three challenges.
And so the play moves into the world of myth and legend as Bert struggles to make it back to the land of the living. His tasks are more than demanding and the outcomes are breathtaking with vicious floating skulls, a huge white puppet symbolising the gas attacks and red-eyed heads of soldiers determined to kill him.
The climax is a simply stunning piece of theatre that leaves you completely entranced.
With live guitar soundtrack from Alexander Wolfe, this is a masterly piece of theatre.
Reviewer: Robin Strapp